EPI Tonic {epilepsy support}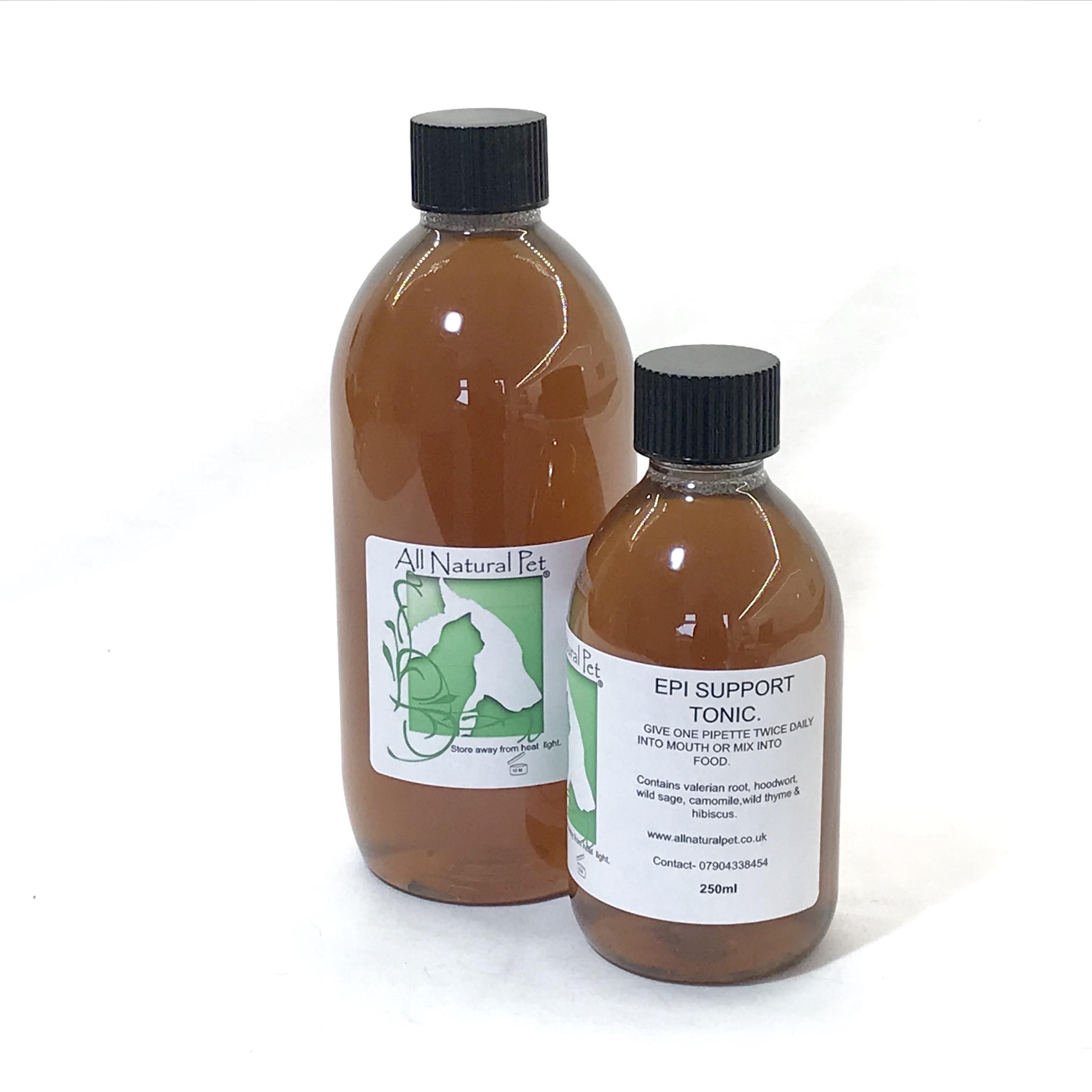 EPI SUPPORT TONIC ( Epilepsy support)
Instructions for use :- Give one pipette ( 0.8ml) morning & evening.
The Epi- tincture helps to reduce nerve impulses that can over stimulate the brain, which can lead to seizures of either a petite mal or grand mal manner. It also helps to calm  down and relax pets as stress and excitement can be a cause of seizures. 
Contains- Valerian root, Camomile, Hoodwort, Wild sage,  Wild thyme, Hibiscus.
Store away from heat & Light