Heart Tincture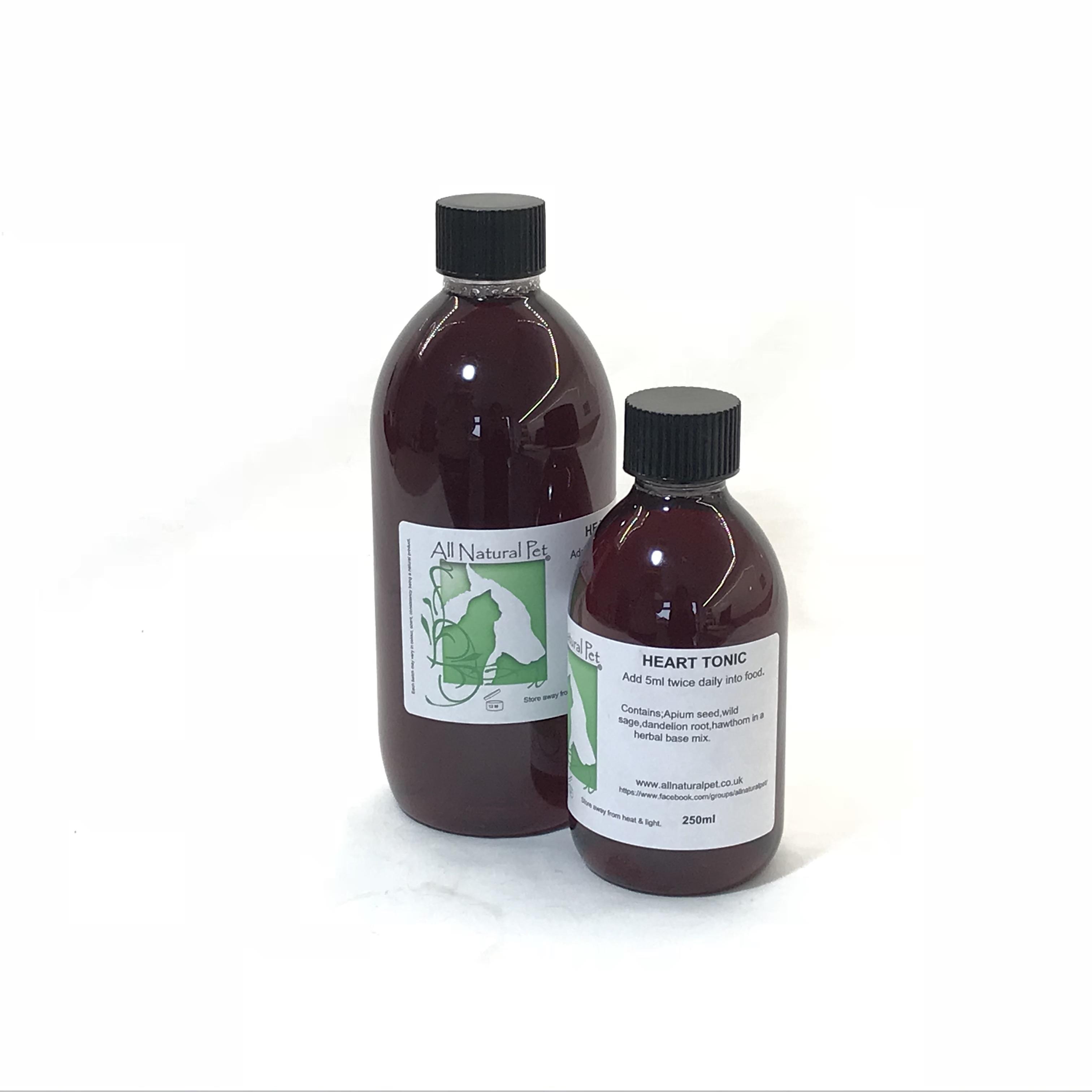 HEART TONIC
Instructions for use :- Give 5ml morning & evening.
This can support by encouraging the body to remove water from the blood stream   it can be  be used alongside prescribed drugs.
Contains- Apium seed from the wild celery plant, wild sage dandelion root and hawthorn mixed with our herbal base.
Store away from heat & Light