Heart Tonic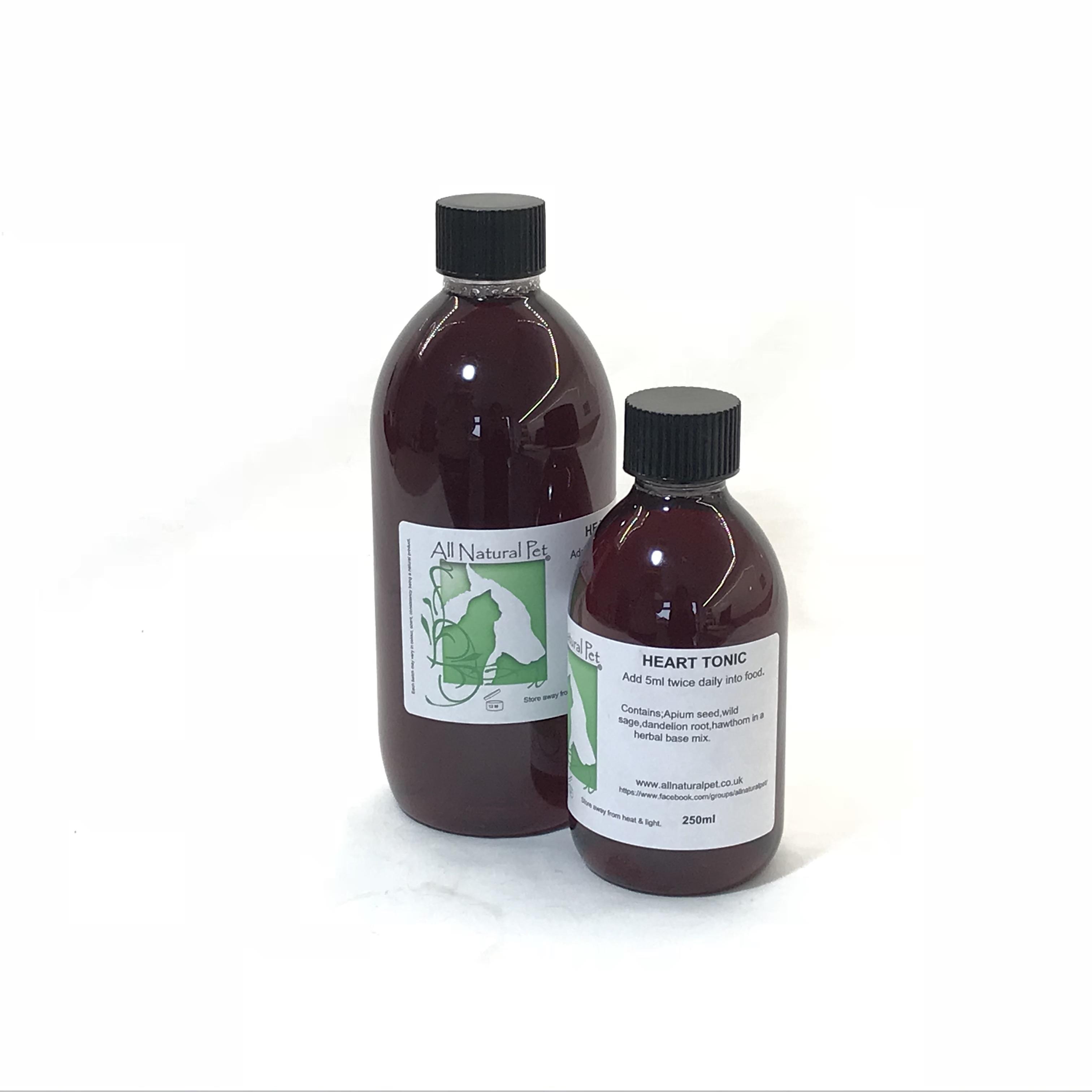 HEART TONIC
Instructions for use :- Give 5ml morning & evening.
This can help by encouraging the body to remove water from the blood stream which helps to lesson the load put on the heart  it is  safe to be used alongside prescribed drugs if required.
Contains- Apium seed from the wild celery plant, wild sage dandelion root and hawthorn mixed with our herbal base.
Store away from heat & Light