Leptospirosis Vacc 30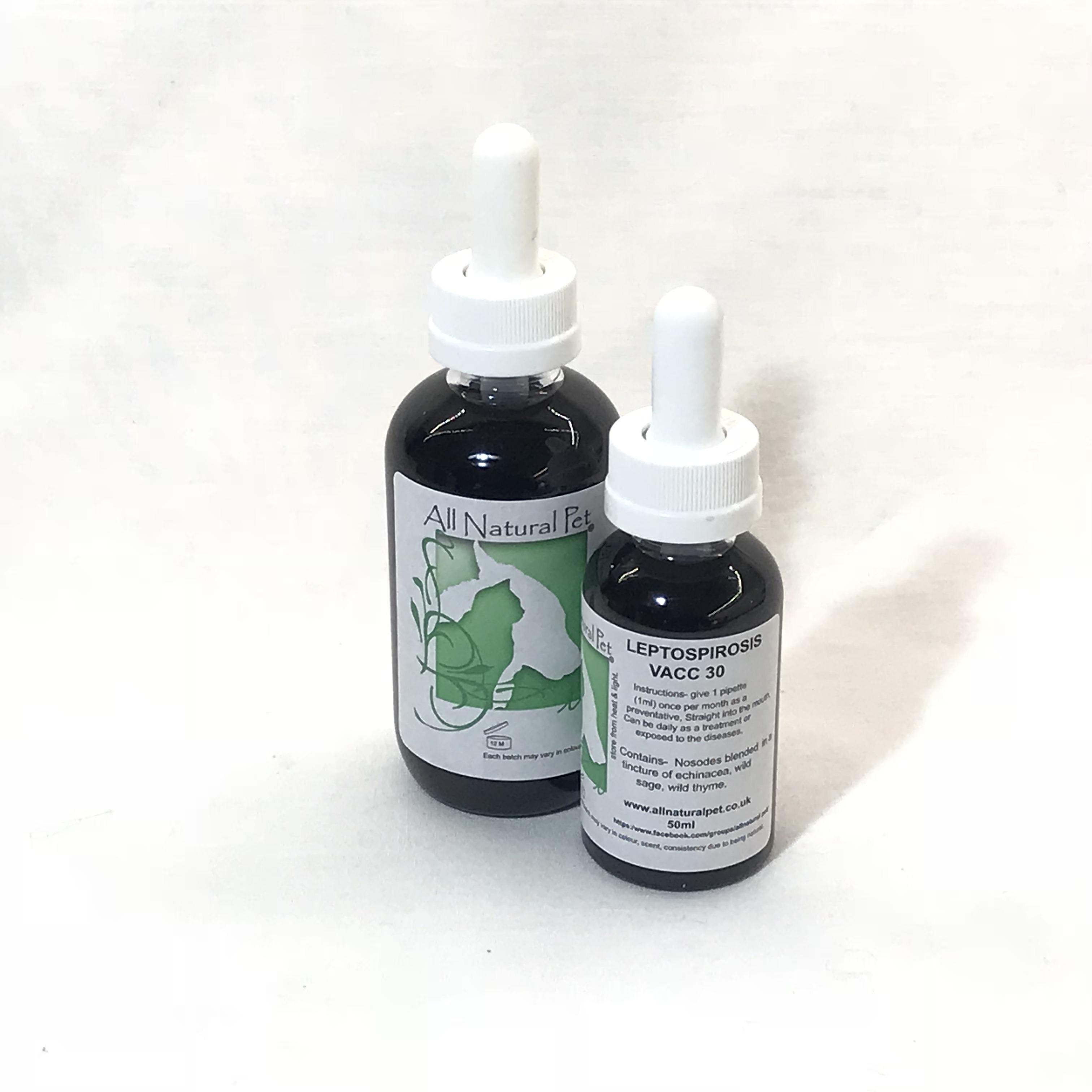 Leptospirosis Vacc 30
Instructions for use :- Give one full pipette (0.8ml ) once a month. You can increase the dose to daily if needed  if at risk through contact with known animals who are showing signs of illness, or if symptoms shown by your pet are giving concerns.
The vaccine is produced by combining the nosodes with our herbal immune tincture.
Contains: Nosodes blended in a tincture of Echinacea, Wild Sage & Wild Thyme.
(Nosodes are prepared by homeopathic dilution. Although they have been used for many years, they have not been subjected to clinical trials, so therefore the evidence for their prophylactic use can not be substantiated.)
Store away from heat & Light