Skin & coat Powders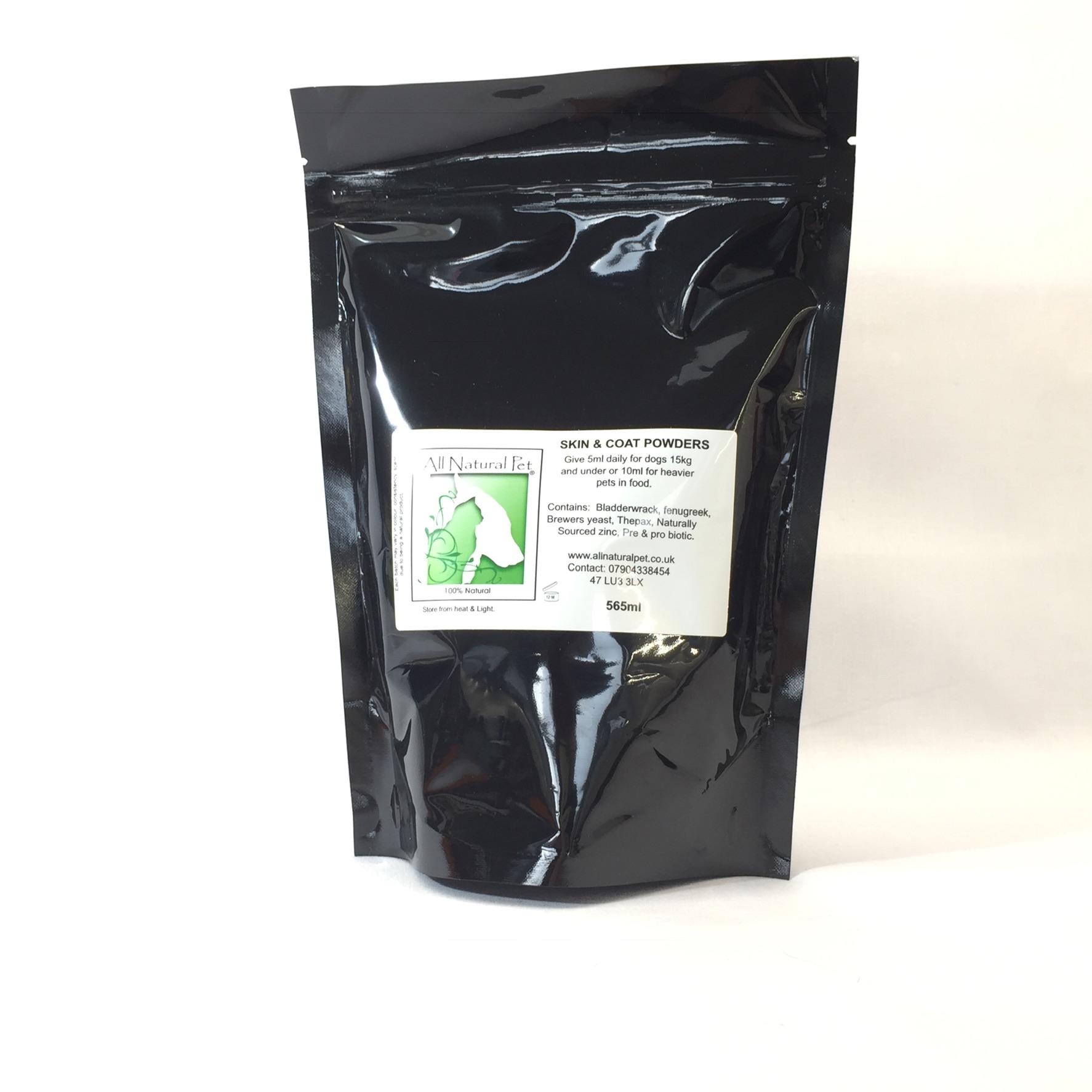 SKIN & COAT POWDERS
A natural powder support for the skin & coat, a blend of great herbs to assist from inside out to give shine and condition, can be used to aid with hair loss.
The herbal Ingredients are a blend of Bladder wrack, Brewers yeast, Zinc, Fenugreek, Thepax pre & pro biotic plus enzymes
Add  daily to food, Give 5ml for pets 15kg and under, 10ml for heavier pets, powders are measured in ml volume.
Spoon is in the pouch.
Prices start from £15.50
Caroline Rutherford
Use this product periodically and has proved to benefit their skin and coat. Excellent product
Gemma
Saw such a change in my dogs coat...hair soooo much shinier and is helping to shrink a cyst...
Beverley ayres
I use this daily in my dogs food. Her coat has benefited from using this. It's in so much better condition and her skin is not so dry. I will continue to use this daily as the results are excellent. I mix it in with her raw food and she eats it with no problem. Before using this I had tried so many things but nothing helped on my poor bows skin but since trying this I haven't looked back, there is certainly an improvement.
Kristina Salce
Really good product. Ordered few times already. On few occasions my pug had heat spots and was left with bold patches over his head. I'm sure that this powder helped him a lot. It healed faster and increased lost hair regrow . Definitely beneficial for coat in general. It's soft, shiny, doesn't shed. Highly recommended