Travel sickness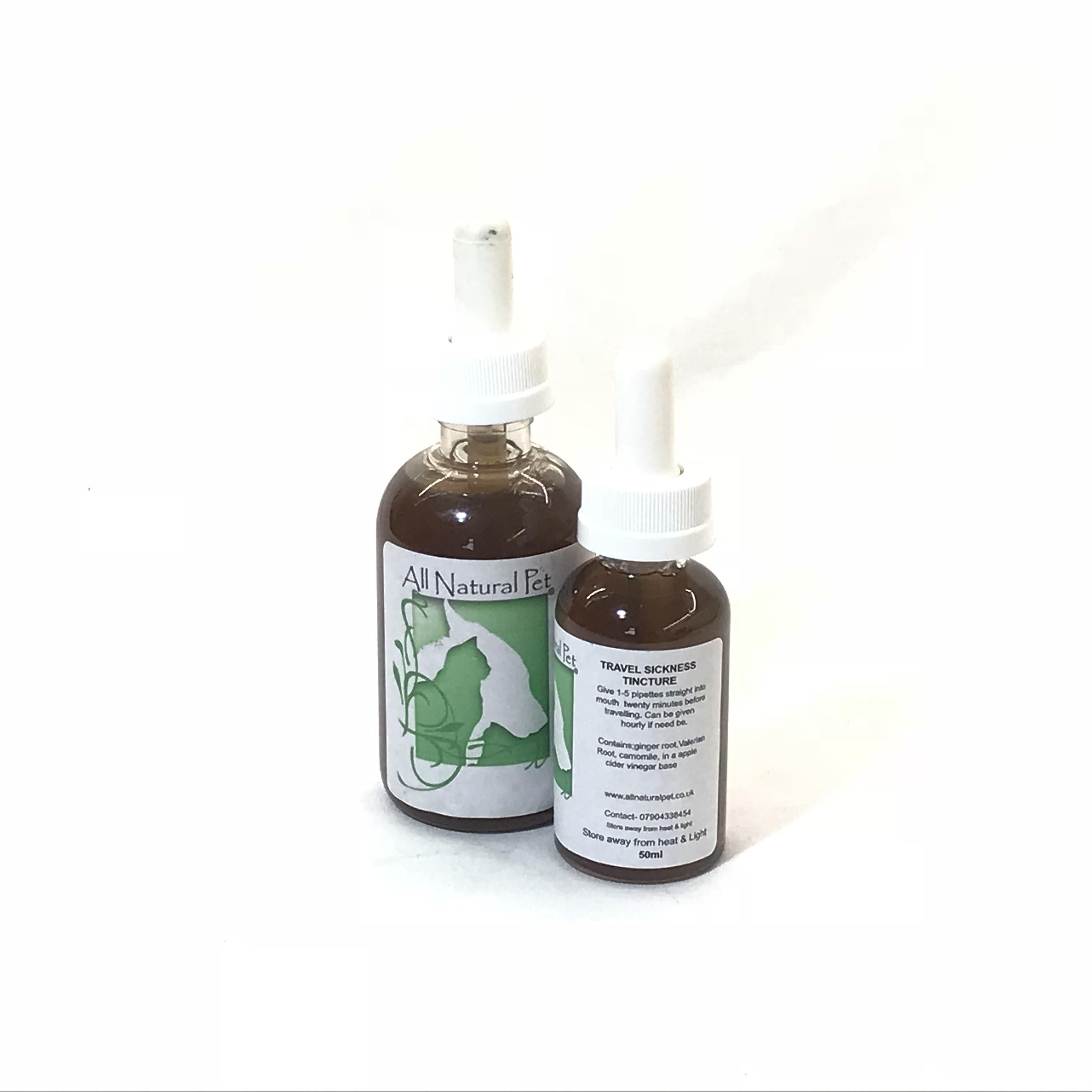 TRAVEL SICKNESS TINCTURE
Instructions for use :- Give  1-5 pipettes ( 0.8ml) about 20 minutes before travelling, start at 1 pipette and increase dose if necessary, can be given hourly if necessary.
A tincture to calm pets and help with travel sickness.
Contents- Ginger root, Valerian root & Camomile in a apple cider vinegar base.
Store away from heat & Light