UTI Tonic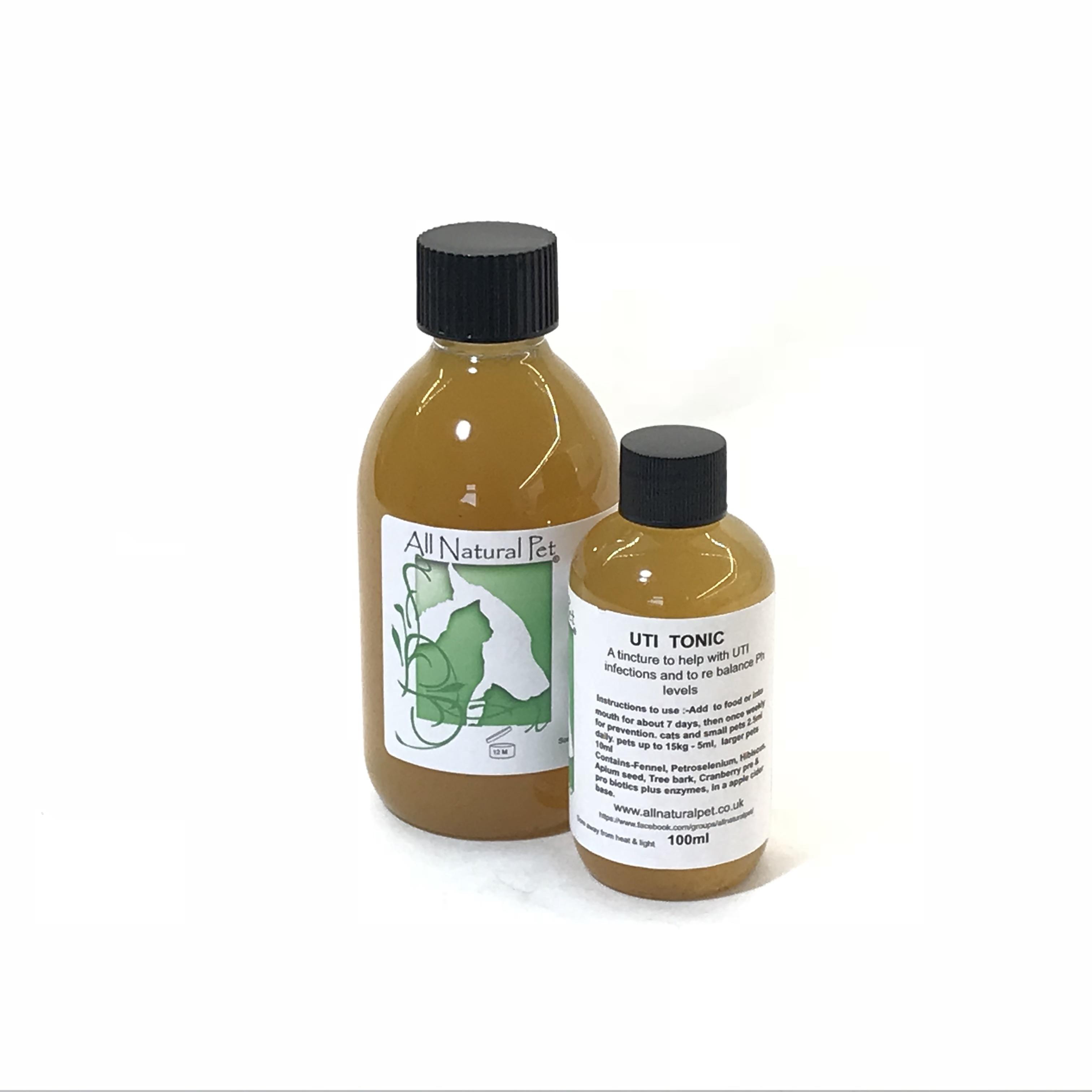 UTI TONIC
Instructions to use :-Add to food or into mouth for about 7 days, then once weekly for prevention. 
cats and small pets 2.5ml daily. pets up to 15kg - 5ml, larger pets 10ml
A Tincture to help  with UTI infections and to re balance the PH levels. 
Contains- Fennel, Petroselenium, Hibiscus, Apium seed, Tree bark, Cranberry pre & pro biotics plus enzymes, in a apple cider base.
Store away from heat & Light