Anti Mate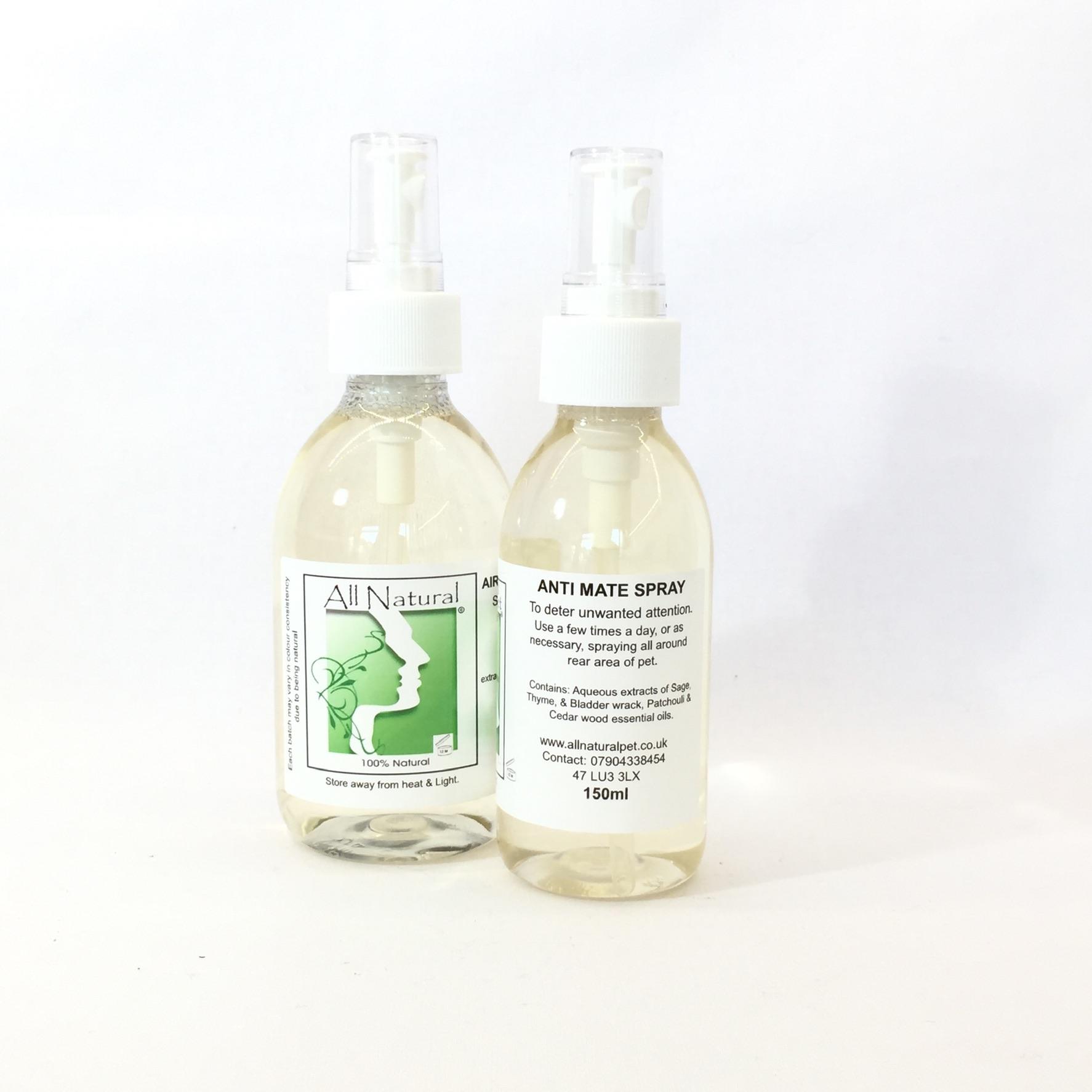 ANTI MATE SPRAY
Instructions for use:- Spray around the rear end of females as and when needed.
To help deter unwanted attention from males when females are in heat.
Contains- Aqueous extracts of Sage, thyme, & bladder wrack, patchouli & cedar wood essential oils 
Store away from heat & Light
Mark W
The first product I've had no results with, made no difference whatsoever despite spraying several times a day.