Stain Remover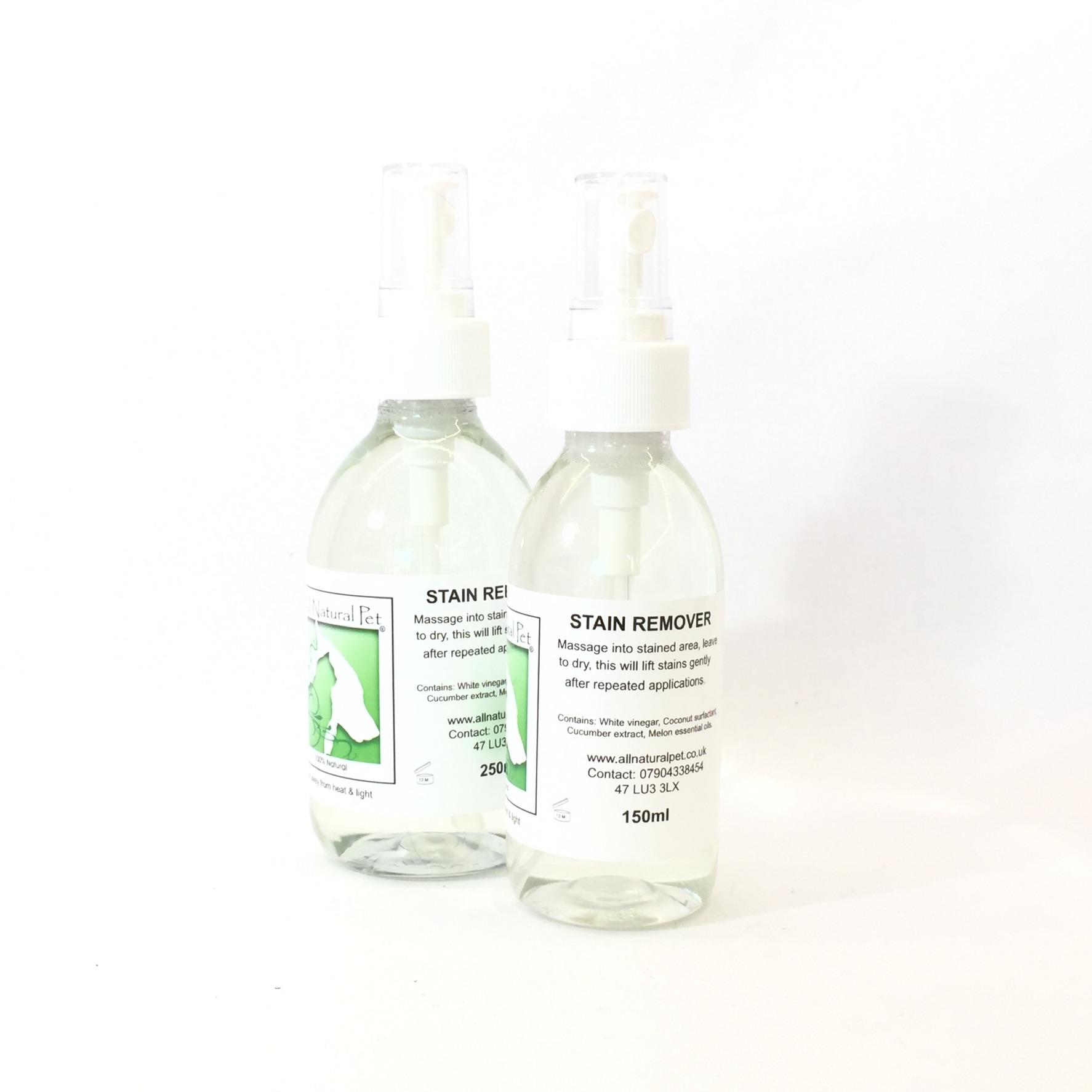 STAIN REMOVER.
Instructions for use:- Spray and massage in to stained areas, leave to dry, this will lift the stains after a few applications.
 Can be applied to beards, urine stains, feet etc
Contains- White Fermented Barley, Contains aqueous extracts of Melon, Coconut Oil coconut surfactant, cucumber extract & melon essential oils.