Calming Tincture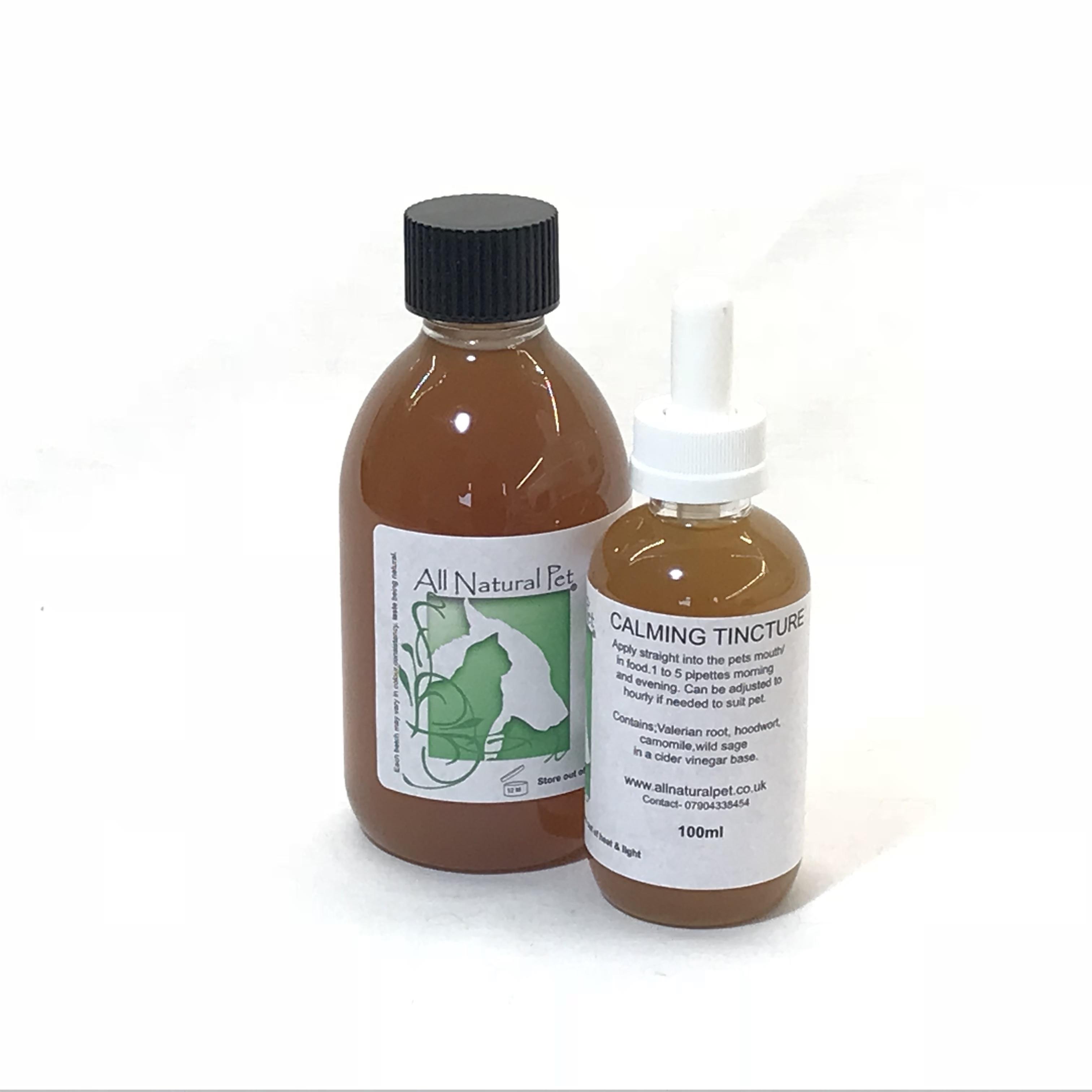 CALMING TINCTURE 
Universal for Pets and Humans
Instructions for use:  One to five pipettes ( 0.8ml)  morning and evening, but can be used hourly if needed. 
A  natural tincture to aid in calming your pets, in any stressful situation, fireworks, Thunderstorms, Vet visits, or just to calm hyper, anxious pets.
Contains- Valerian root, hoodwort, camomile, wild sage and organic cider vinegar.
Store away from heat & Light