Calming Tincture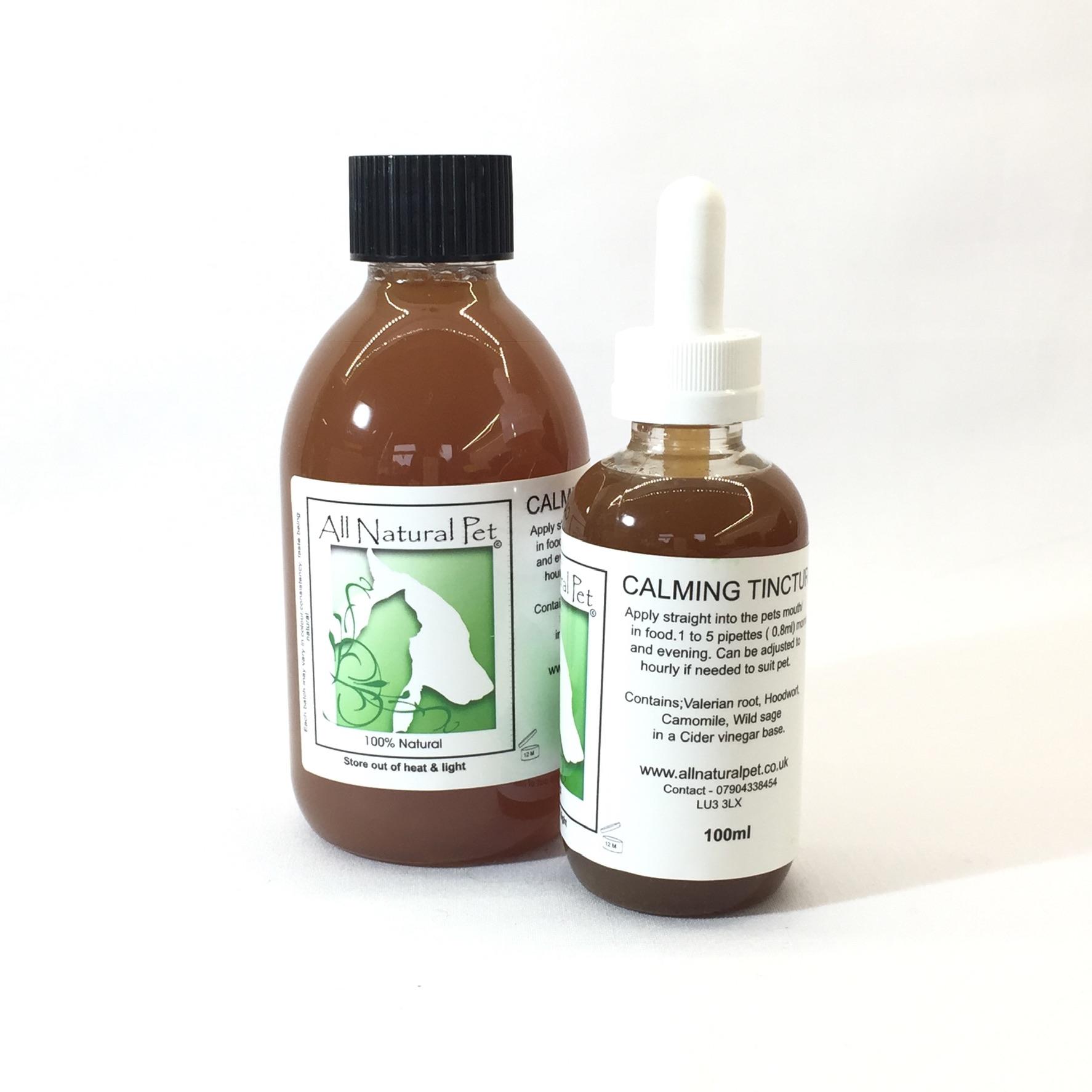 CALMING TINCTURE 
Universal for Pets and Humans
Instructions for use:  One to five pipettes ( 0.8ml)  morning and evening, but can be used hourly if needed. 
A  natural tincture to support in calming your pets, in  stressful situations.
Contains- Valerian root, hoodwort, camomile, wild sage and organic cider vinegar.
Store away from heat & Light
Marguerite Guest
Calming tincture does what it says on the bottle. I use it for when grooming becomes stressful it certainly does the trick, would recommend.
jane o' connell
I have used for fire work season with both my dogs & it certainly seems to keep them calmer & more settled.
Catriona McMillan
We love this! We initially bought it to help after our dog was injured during a grooming session and was unable to relax or get comfortable. It worked straight away. Now we use it when we're having lots of visitors to help her relax a bit. It's fab.
Caroline Rutherford
Bought this product and is excellent for keeping our boys relaxed when required
Jacqueline Rae
Excellent product. Tried many others but this was the only one that worked for my pooches with no need to worry about side effects as its all herbal. Giving this ⭐⭐⭐⭐⭐ 5 star product & 5 star service.
Sharon Greenwood
I used this on my little Yorkie and it's amazing. Really did help to calm her down ❤ Highly recommended x
Jenna Tomlins
I have a reactive dog and this has been an enormous help. Sometimes when she gets very worked up this quickly helps her settle down! I don't go anywhere without it!
Mark W
Probably my favourite product with brilliant results.
Jeanette
I am always keen to recommend this, it works wonders for my nervous Spaniel, from thunderstorms to firework season. Knowing it is pure and not chemical based, I will give as a precaution when I anticipate stress knowing she will relax and be happy. A 5 product without doubt ! I also use myself when I am having sleep issues - works a treat !
Alison Rendell
This product is amazing, helped settle my old girl so she slept through the fireworks on bonfire night and New Year's Eve
Liz Savage
Brilliant product. My girl slept through New Year's Eve fireworks and bangs for the first time in 4yrs.
Kat Wilson
This tincture has been a game changer for our 11 year old Bengal girl. She became very stressed (after a bad cattery stay), was over eating, howling all night and licking her hair off. After 6 months on this I've now got a different cat completely, highly recommended.