Cat Deterrent Spray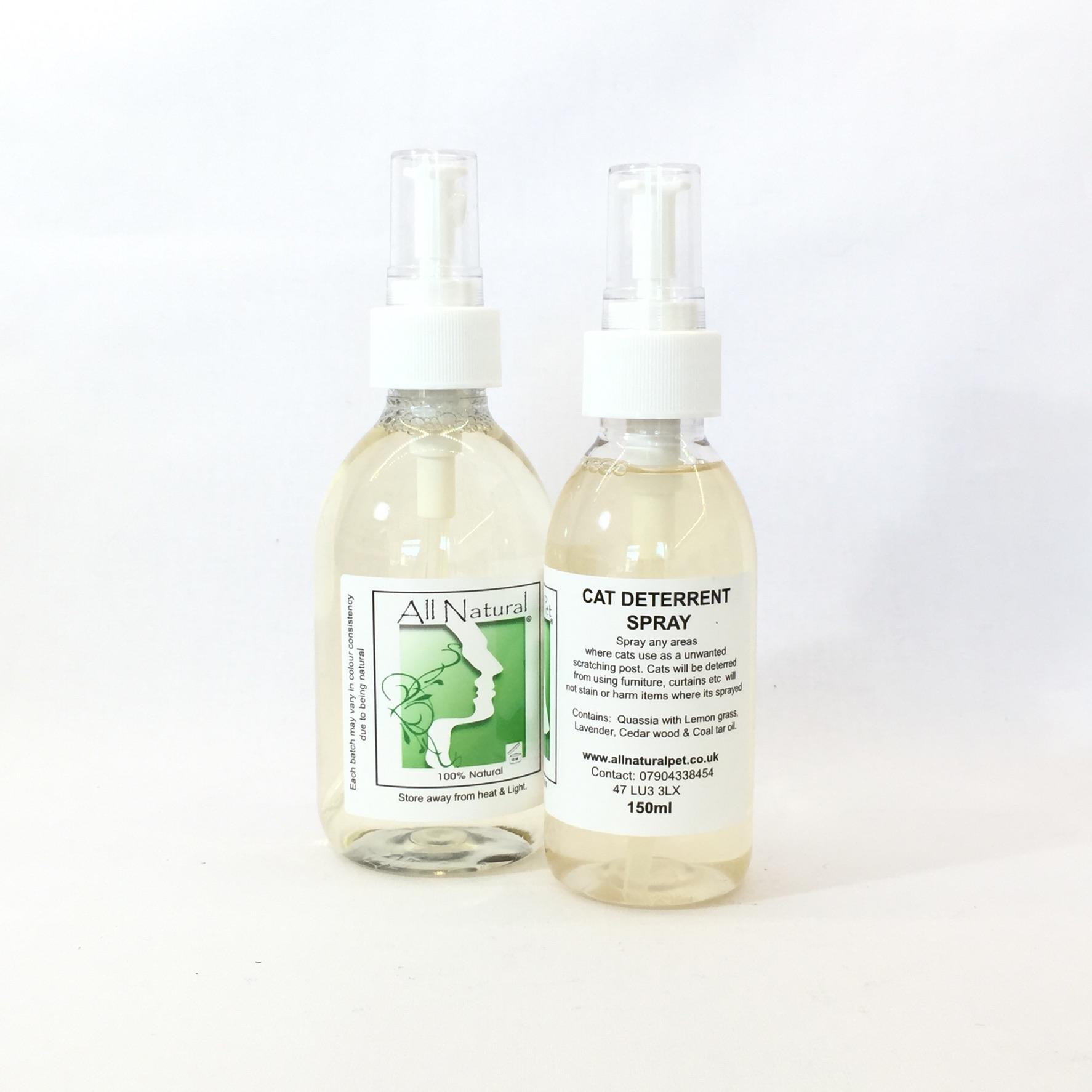 CAT DETERRENT SPRAY.
Instructions for use:- Spray any areas where cats use as a unwanted scratching post.
To help Cats be deterred from using furniture, curtains etc as a scratching post, will not stain or harm items where its sprayed onto.
Contains-  Quassia with lemon grass, lavender, cedar wood & coal tar oil.