Unrefined cold pressed Hemp oil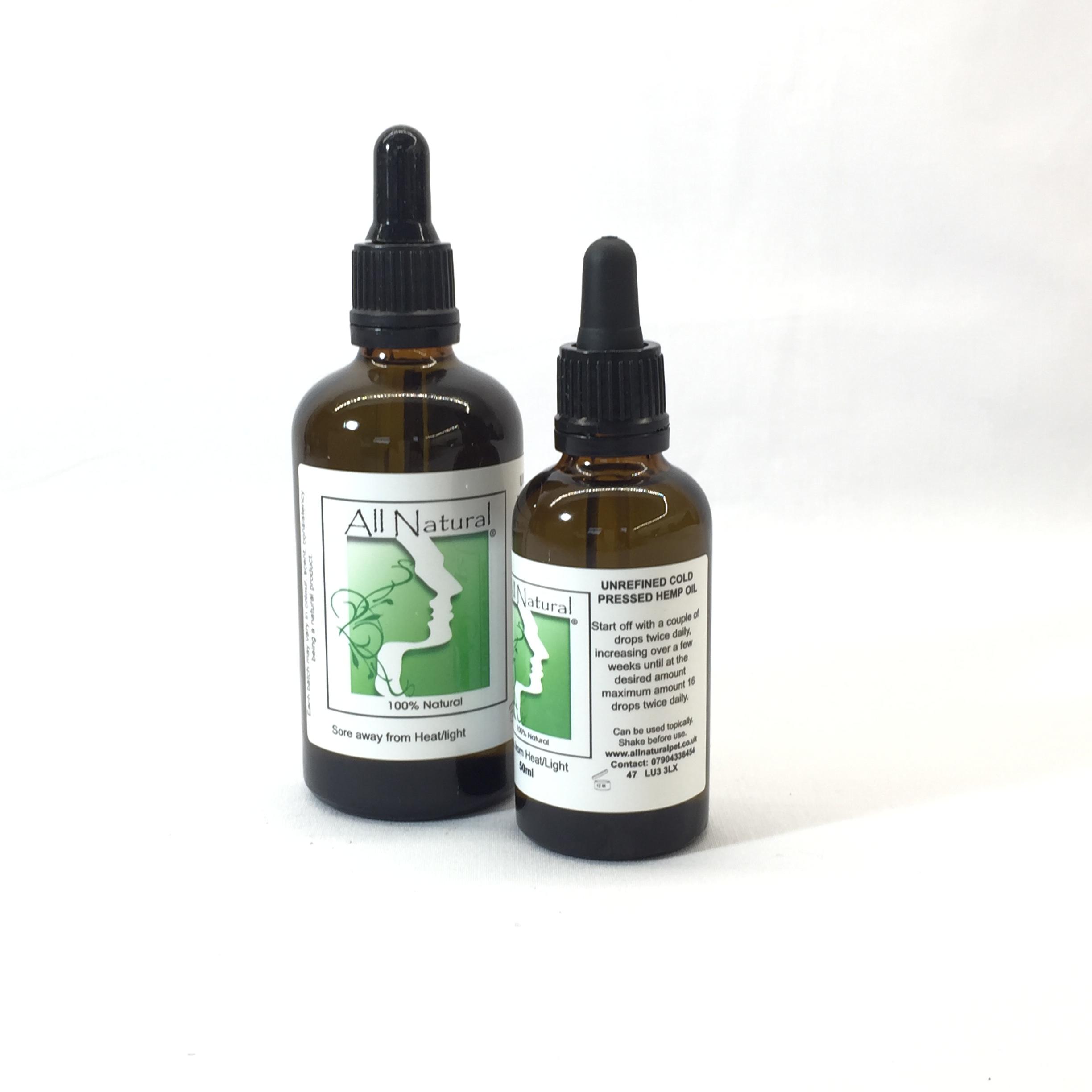 Unrefined cold pressed Hemp oil ( CBD)
Can have a large range of potential health benefits and uses, 
Start off with a couple of drops under the tongue, hold up to a minute and swallow.  Twice daily.
Highest dose 16 drops twice daily
Slowly increase dose as needed to see best results, as no dose suits all.
Can be used topically.
Store away from heat + Light, 
Shake well before use.
Cannot be posted outside of the EU
Jeanette
Amazing product, added to my dogs food from the day she was diagnosed with spleen tumour, totally convinced it bought us extra quality time with her. Husband uses daily for joint pain, now he takes some convincing to try something but now swears by it !