Copra Support Phytotonic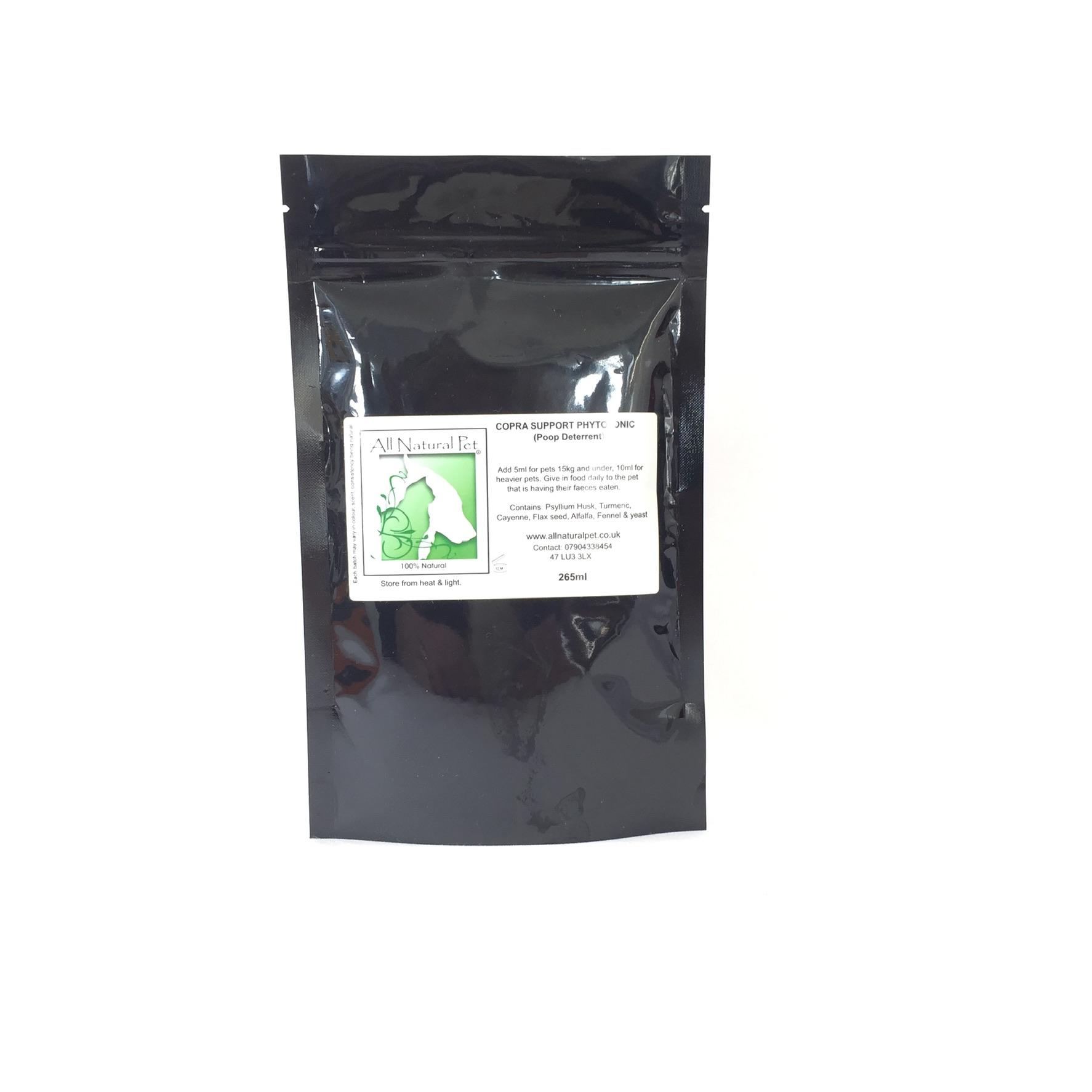 COPRA SUPPORT PHYTOTONIC (POOP DETERRENT POWDERS)
Instructions for use:- Add specified amount to food.
Powders to  help stop animals eating their own poop, makes the poop taste nasty to deter them from eating it. Add to the food of the pet who's stools are being eaten.
Contains- psyllium husk, Turmeric, cayenne, flax seed, alfalfa, fennel & yeast.
Add 5ml to food daily for pets 15kg and under, 10ml for heavier pets. Powders are measured in volume.