Cushings Tonic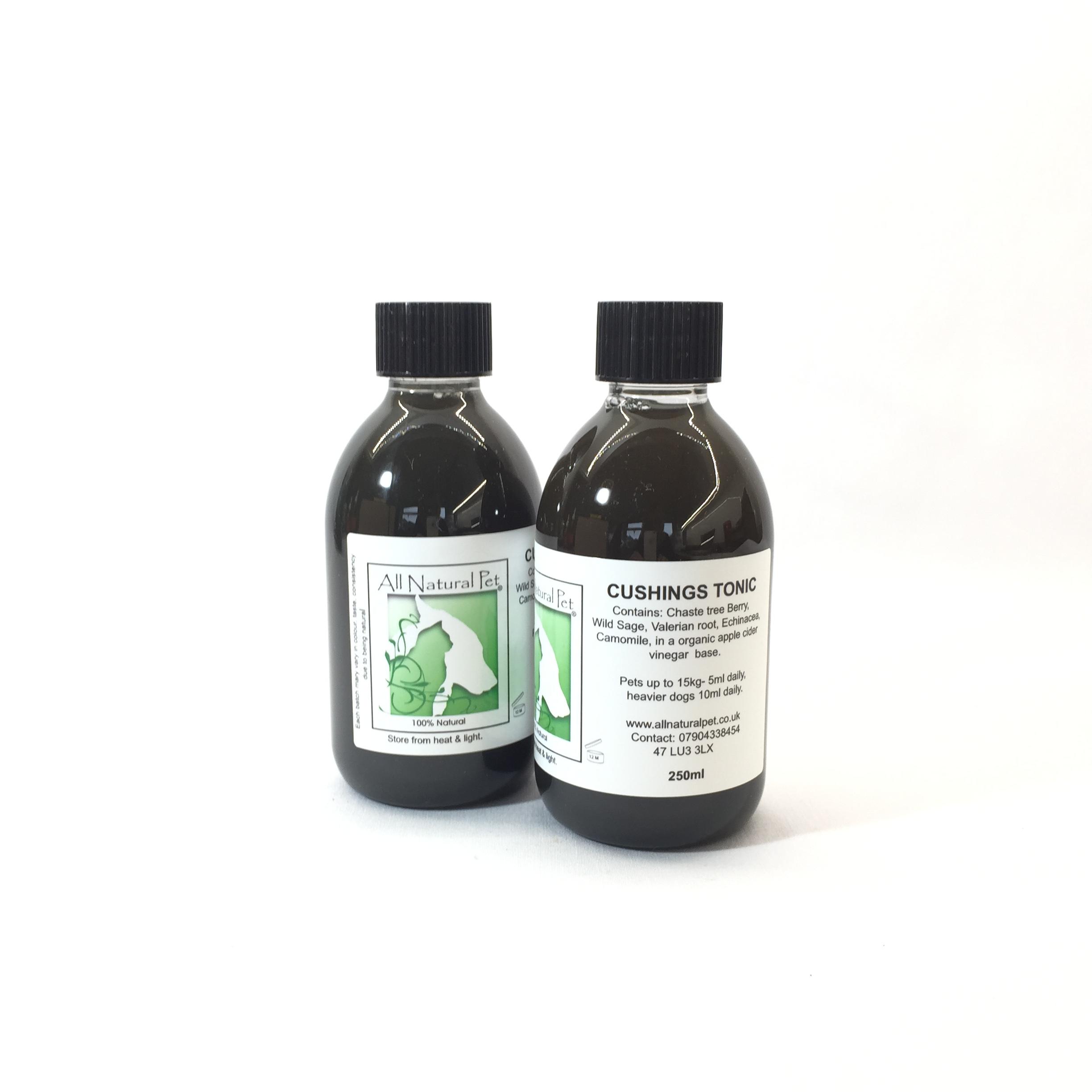 CUSHINGS TONIC
Instructions for use:- Add specified amount into food daily. 

A Tonic to support the condition of Cushings Disease.
Contains - Chaste tree Berry, Wild Sage, Valerian root, Echinacea, Camomile, in a organic apple cider vinegar base.

Add 5ml to food daily for pets 15kg and under, 10ml for heavier pets.