Dry Foam Hand Cleaner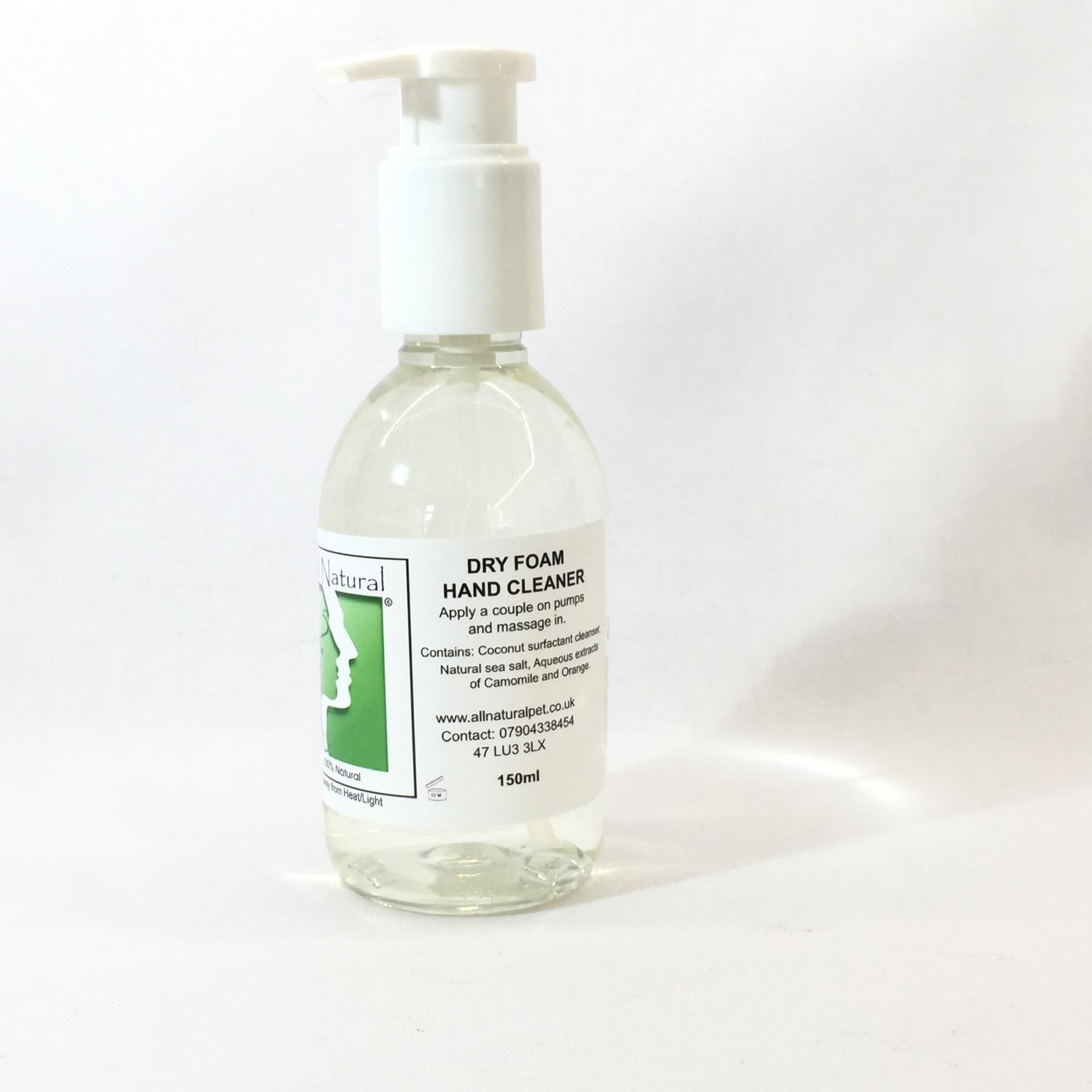 Dry Foam Hand Cleaner
Apply a couple of pumps and massage in.
Contains: Coconut Surfactant Cleanser, Natural Sea Salt, Aqueous Extract of Camomile and Orange.
Natural Hand Cleaner to use on the go.
Emma Williams
I use a huge amount of hand sanitizer at work as I'm a teacher and wanted to have a product that was kinder to my skin and the environment. This hand foam smells very fresh, keeps my hands clean without drying them and does not aggravate my skin condition. I chose the tea tree version and it's gone down a treat at school, staff actually come in to pinch some! Thoroughly recommend this product!
Sandy
I have ordered 2 bottles and it smells and feels amazing on the hands . My only query is whether it disinfects as the other alcohol based sanitisers do ? It will clean your. hands like cleaning with soap and water does.
Alison Rendell
This is just amazing, am constantly using it on my hands - doesn't dry them out - hands & nails in the best condition ever