Fly Strike Spray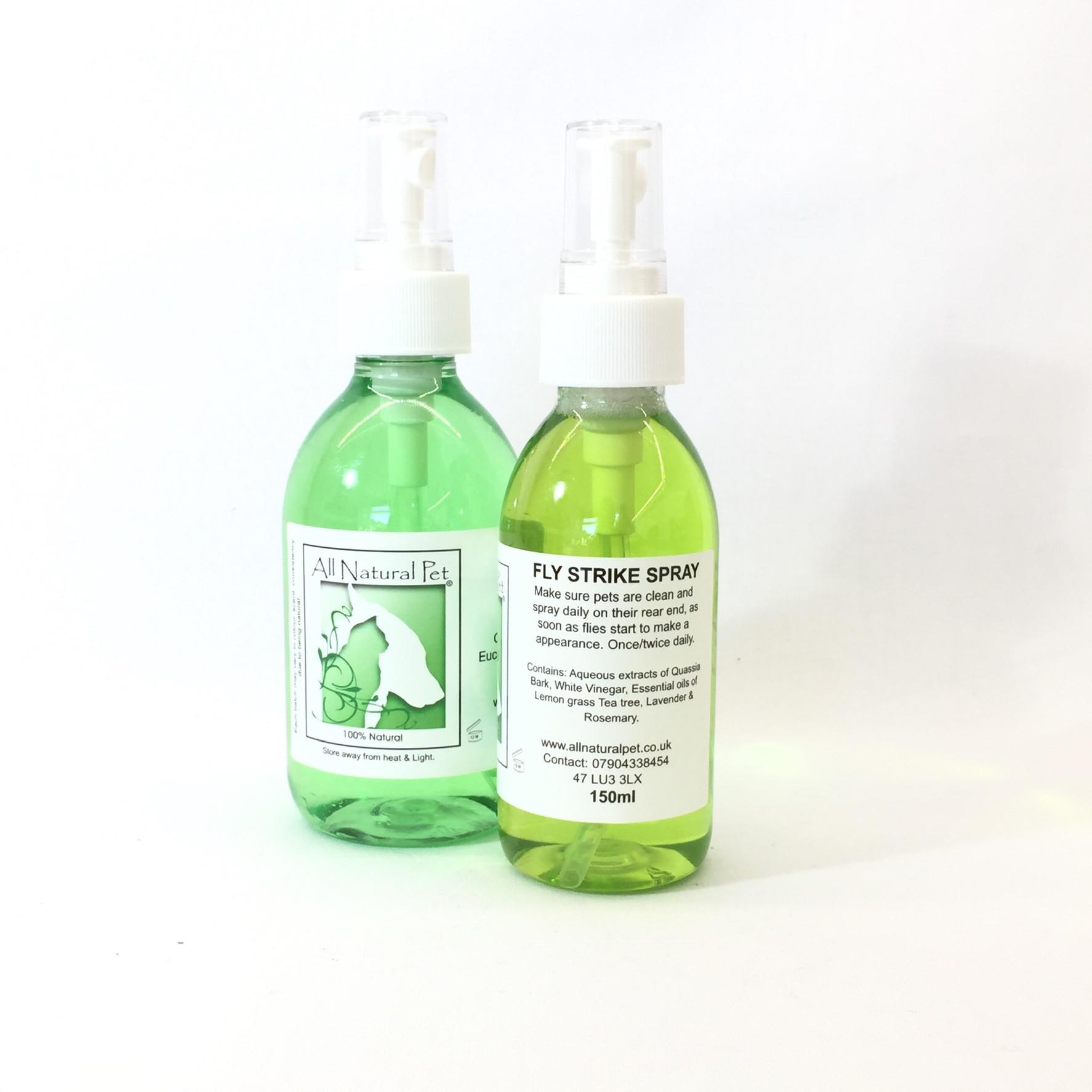 FLY STRIKE  SPRAY.
Instructions for use:- Make sure pets are clean and spray daily on their rear end, as soon as flies start to make a appearance.
To help with Fly strike in pets.
Contains; Aqueous extracts of Quassia Bark, White Vinegar, Essential oils of Lemon grass Teatree, Lavender & Rosemary.    
Store away from heat & Light