Foot Gel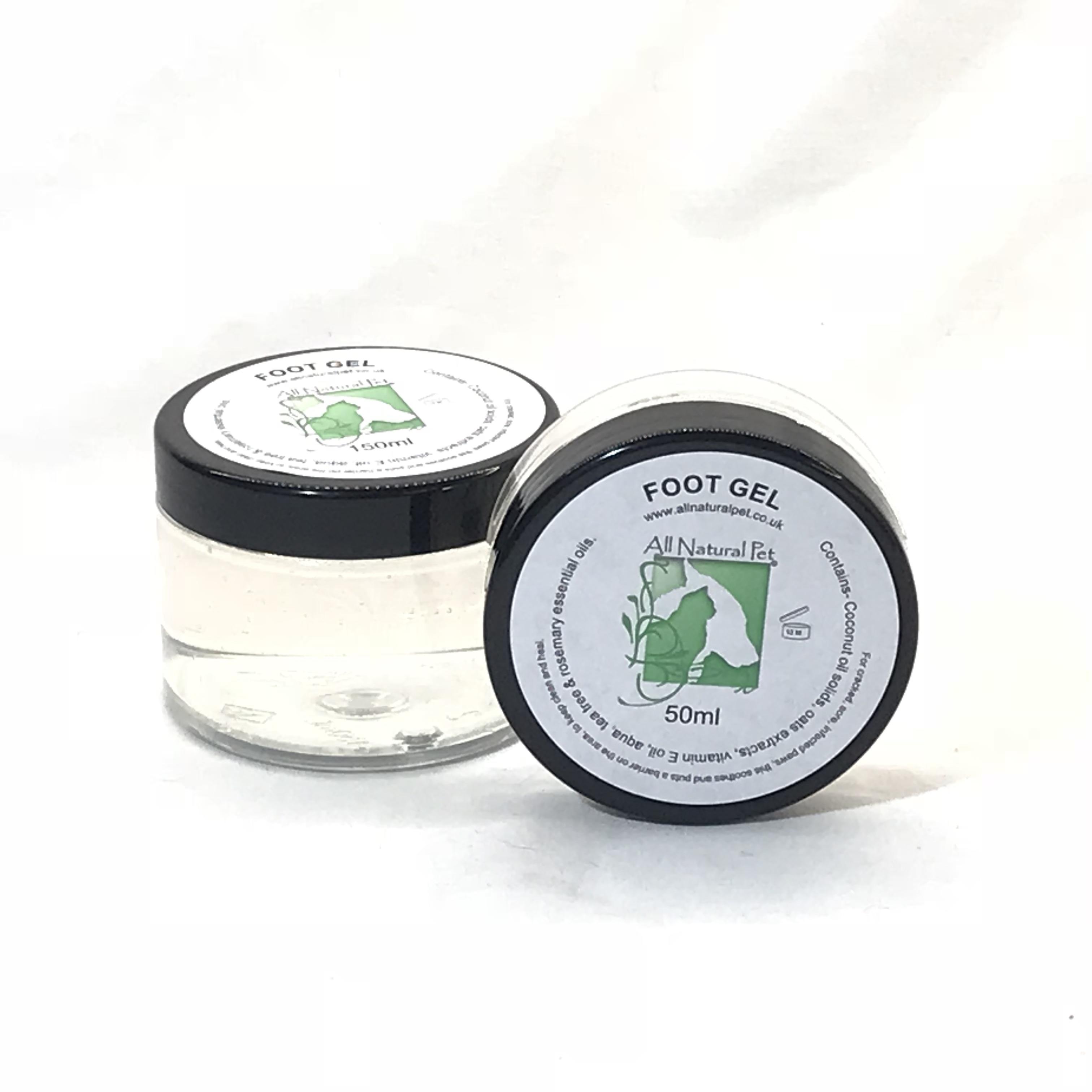 FOOT GEL
Instructions for use:- Apply to paws/feet as needed one/twice daily.
For cracked, sore, infected paws, this soothes and puts a barrier on the area, to keep clean and heal.
Can also be used for grass allergies, to keep a barrier on the feet.
Contains- Coconut oil solids,  oats extracts, vitamin E oil,  aqua, tea tree & rosemary essential oils.
Store away from heat & Light