Gingilly Sun Protection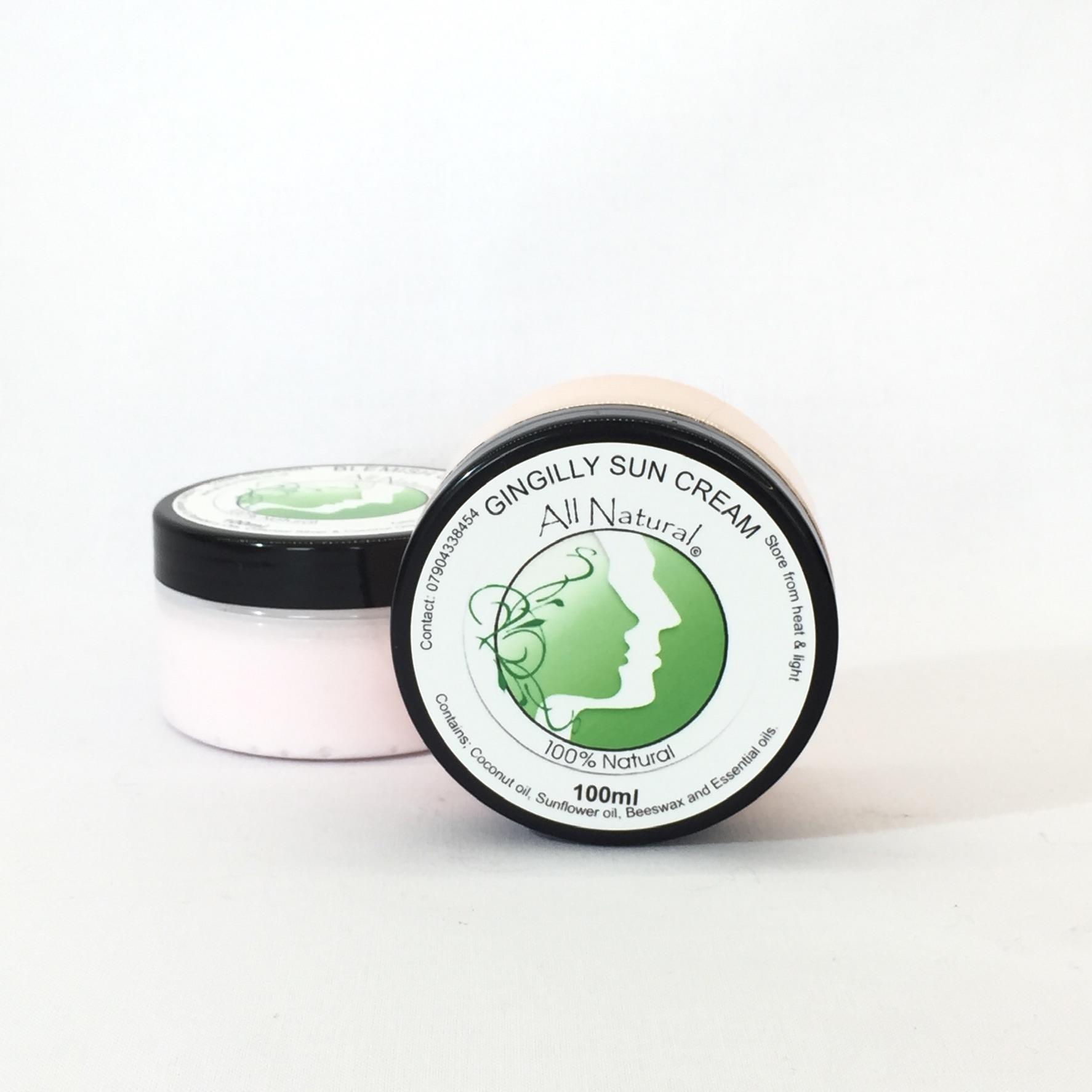 GINGILLY SUN CREAM
Suitable for pets and humans
Although the sun is great for our and our pets health, we also know it can be dangerous if staying in the sun for long periods without protection.
This natural blend of Ingredients that make up this cream, can be applied liberally and often on pets and people from babies upwards
Herbal contents that make up this blend are Coconut oil, sunflower oil, beeswax and essential oils.
Store away from Prolonged heat & Light
Prices start from  £10.00
Annie
Works very well although needs to be applied regularly. Non greasy and smells lush.
Jackie Ginn
Used for two summers in Portugal and very effective as a light skinned person. Highly recommend