House Training Spray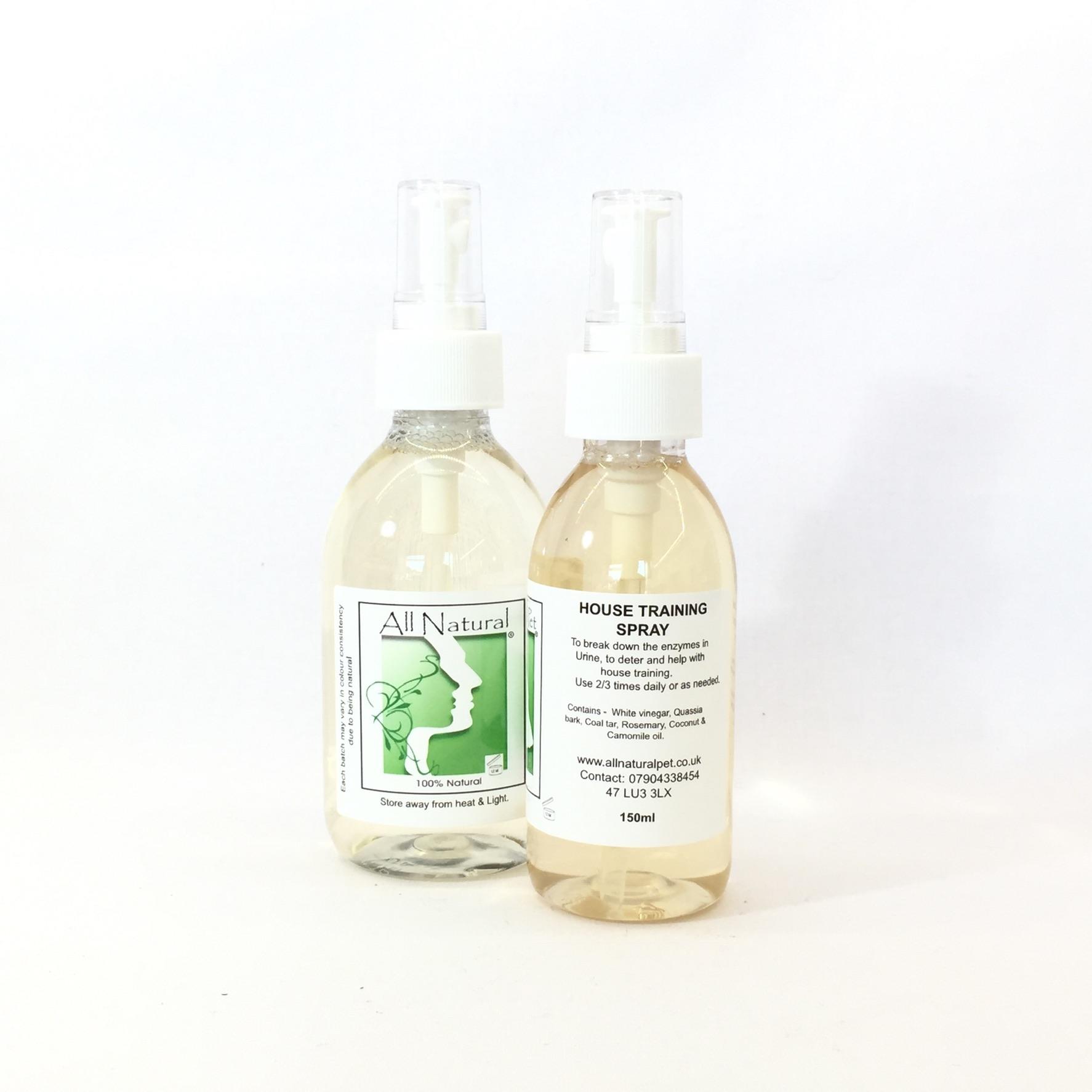 House Training Spray
 Spray any areas what has been soiled as and when needed.
A spray that will break down the enzymes to help stop the pet from re using the same place.
Contents- Quassia bark, white vinegar, coal tar, coconut oil, camomile oil, rosemary oil 
Store away from heat & Light
.