House Training Spray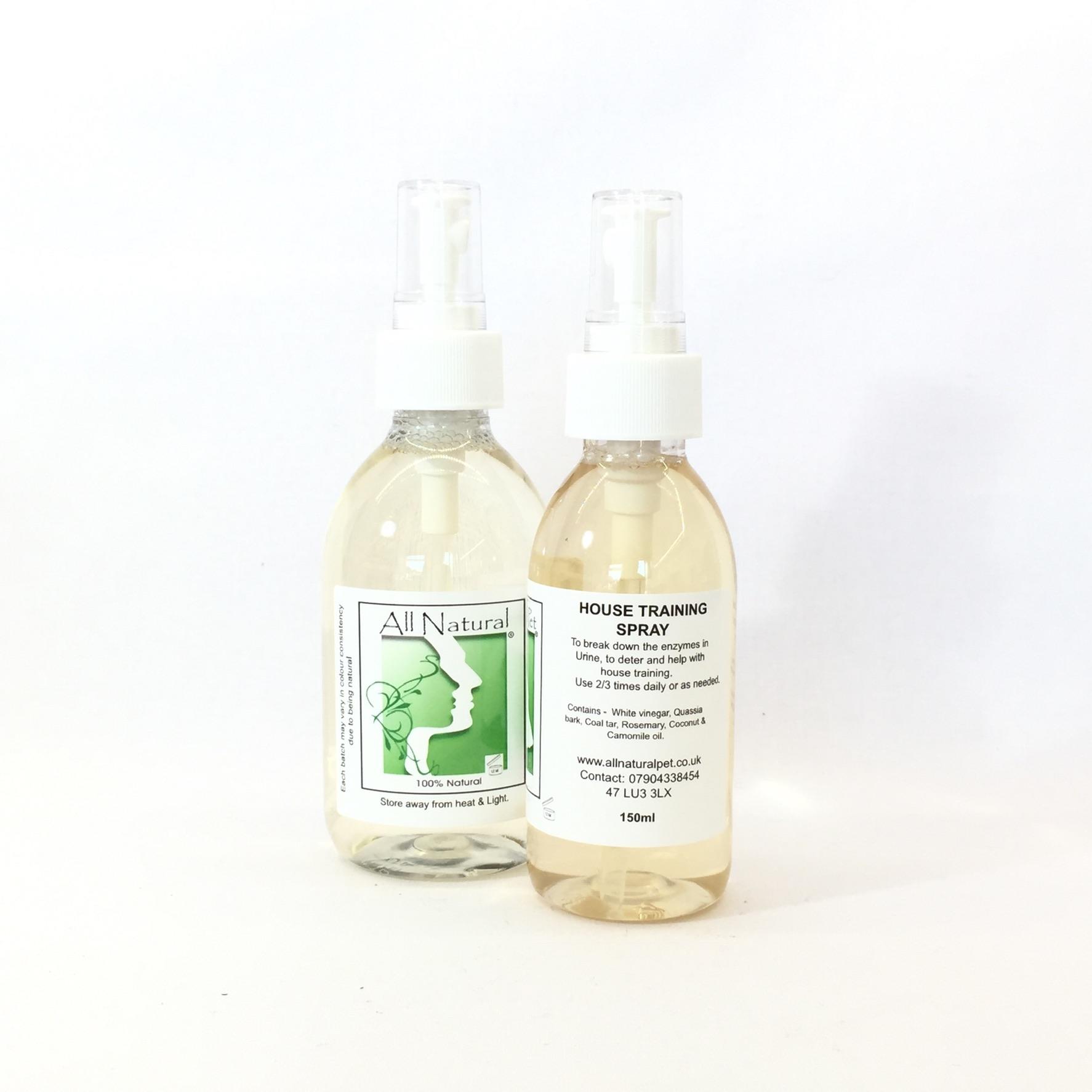 HOUSE TRAINING SPRAY
House training can be time taking and hard work, and there will be accidents, but this herbal spray can make things a bit easier and hopefully get the training accomplished a bit  more quickly, the natural  ingredients will break down the enzymes to help stop the pet from re using the same place.
Spray  a few times on any areas what has been soiled, use as and when needed.
Contents- Quassia bark, white vinegar, coal tar, coconut oil, camomile oil, rosemary oil 
Store away from heat & Light
.