Immune Support Powders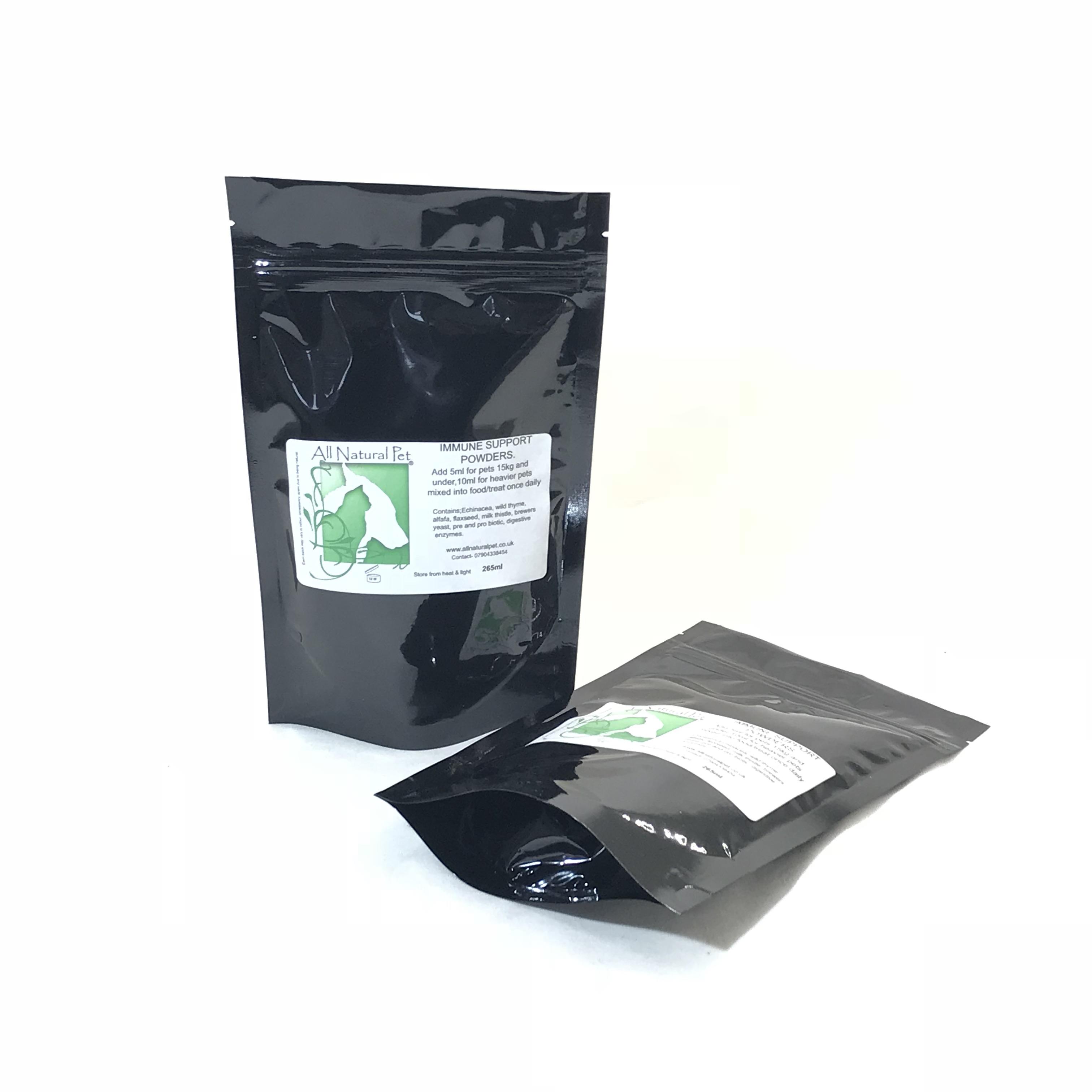 IMMUNE SUPPORT POWDERS.
Instructions for use:- Give the specified amount in food daily.
To boost the immune system functions, which is depleted by many things,  illness, use of chemical medications, stress, poor food, lack of exercise and socialising etc.
Contains- Echinacea, wild thyme, alfalfa, flaxseed, milk thistle seed, brewers yeast, pre and pro biotic and digestive enzymes.
Add 5ml to pets food 15kg and under, 10ml for heavier pets.