Incontinence Tincture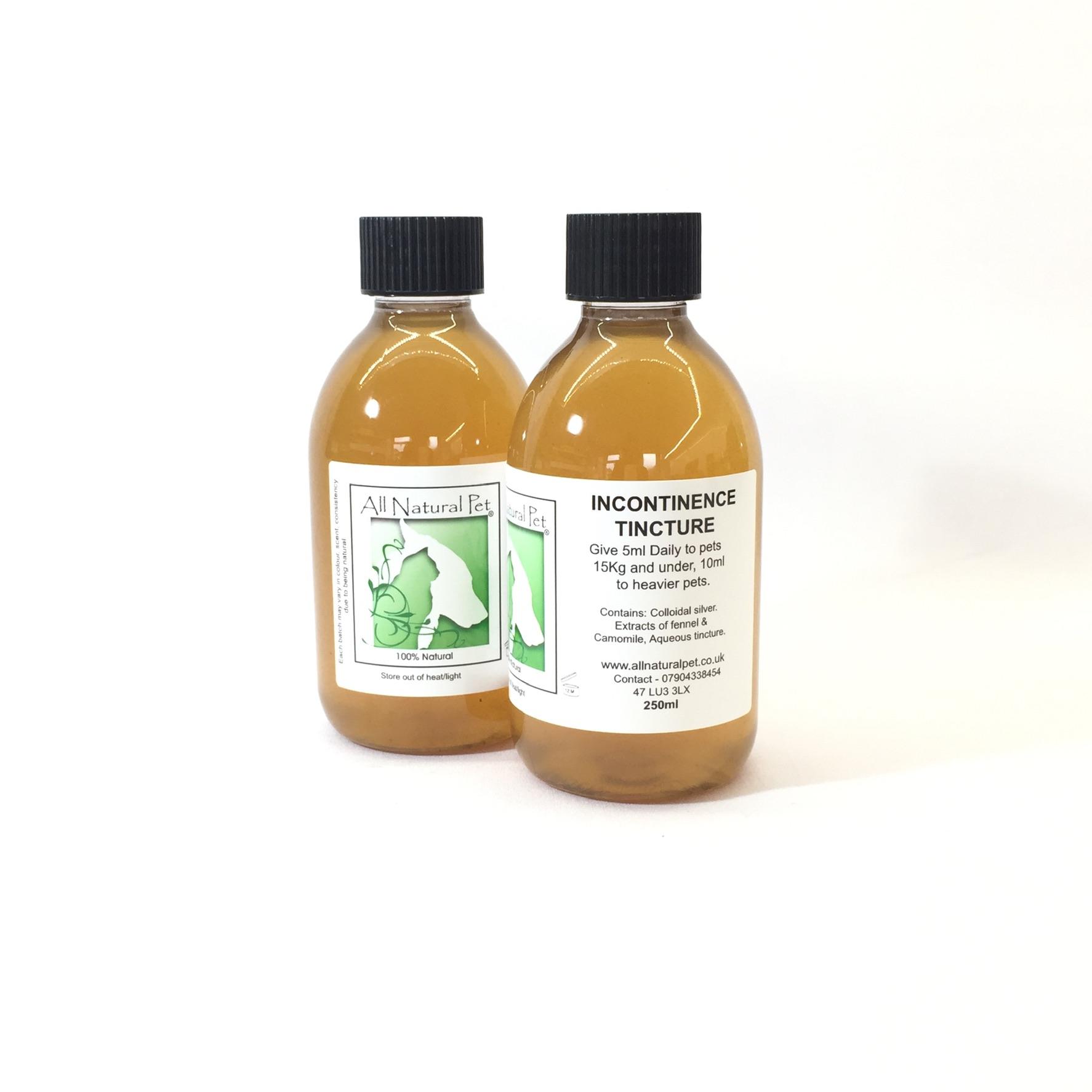 INCONTINENCE TINCTURE
For those pets that need a little support with urinary incontinence or leaking that occurs in older pets, and spayed females/neutered males.
Give 5ml Daily to pets 15kg and under, 10ml for heavier pets.
Contains: Celery seed, Fennel seed, Petroselinum (parsley) Red berry base.
Sally Ann Orrin
So pleased with this tincture, my dear 17 year old boy had started leaking, not only has this worked but he has also stopped scratching, could be coincidence but well pleased with the result.
Debbie Morgan
My old girl, mixed breed started having occasional accidents in the evenings. Within 4 days of being on this it stopped.