K9 Combo 30 Tincture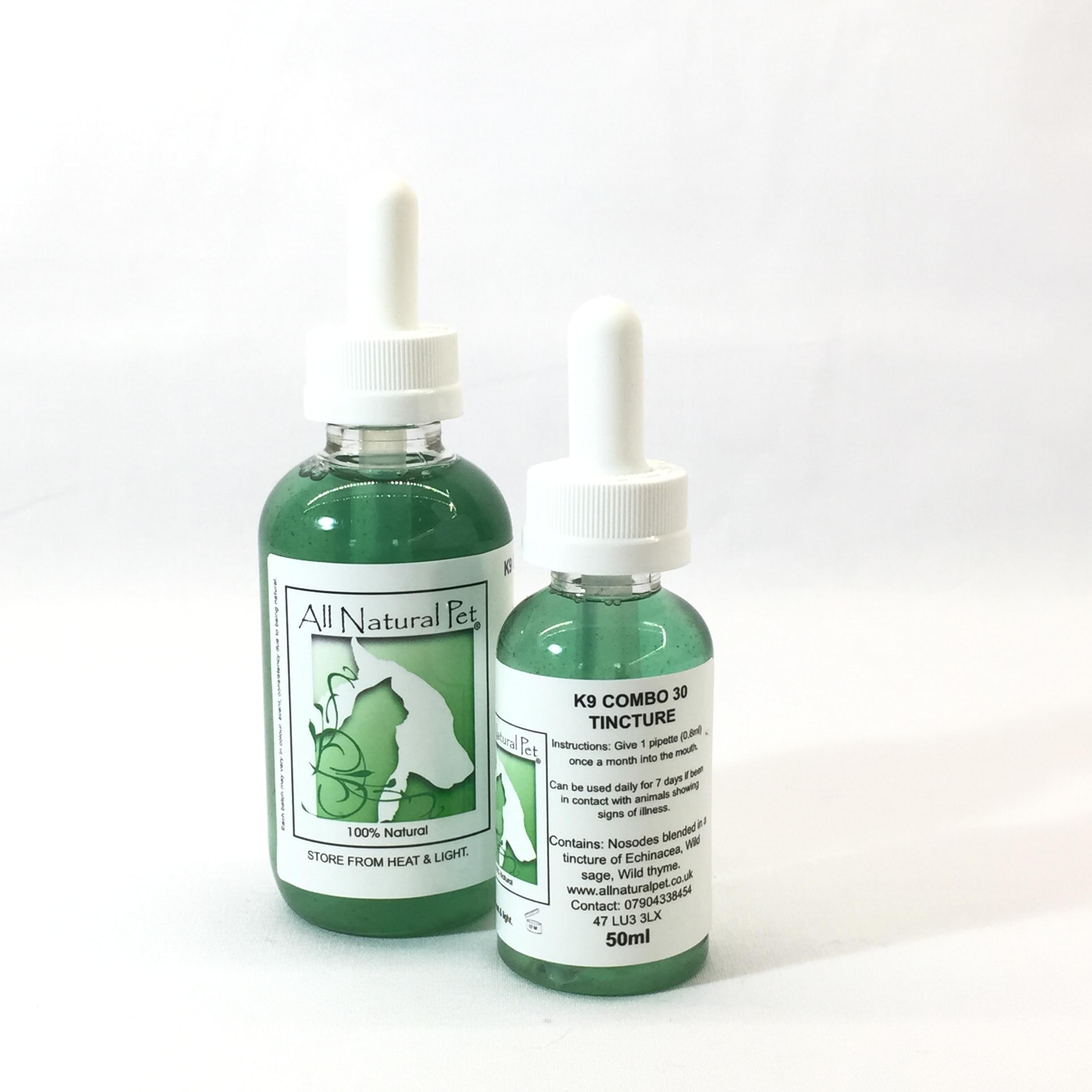 K9 COMBO  30 Tincture
Instructions for use :- Give one full pipette (0.8ml ) once a month. You can increase  this to daily if needed  if been in  contact with known animals who are showing signs of illness, or if symptoms shown by your dog are giving concerns.
Contains- Nosodes blended in a tincture of echinacea, wild sage and wild thyme. Homeopathic content Aconite 30.Arnica 30.Belladonna 200.Ferrum-Phos 6x.Gelsemium 30.Hypercium 30.Ledun 30.Nux Vomica 30.& Rhus Tox 30.
(Nosodes are prepared by homeopathic dilution. Although they have been used for many years, they have not been subjected to clinical trials, so therefore the evidence for their prophylactic use can not be substantiated.)
Store away from heat & Light
Yvonne Dutton
I love being able to protect my dogs without the use of chemicals. I trust this product 100% as I do with all of All Natural Pets products. I have been using this for several years and will continue to do so.
Sue Tomlin
Both my dogs had their initial DHP vaccine, just the one. I use this for extra support for L*** and k* my dogs haven't had boosters so this product gives peace of mind without the chemicals
Joan Shaw
Ive been using this for the last two years with no problems. We had a local outbreak of parvo and my dogs stayed safe and healthy. Highly recommended