Leishmaniasis Powders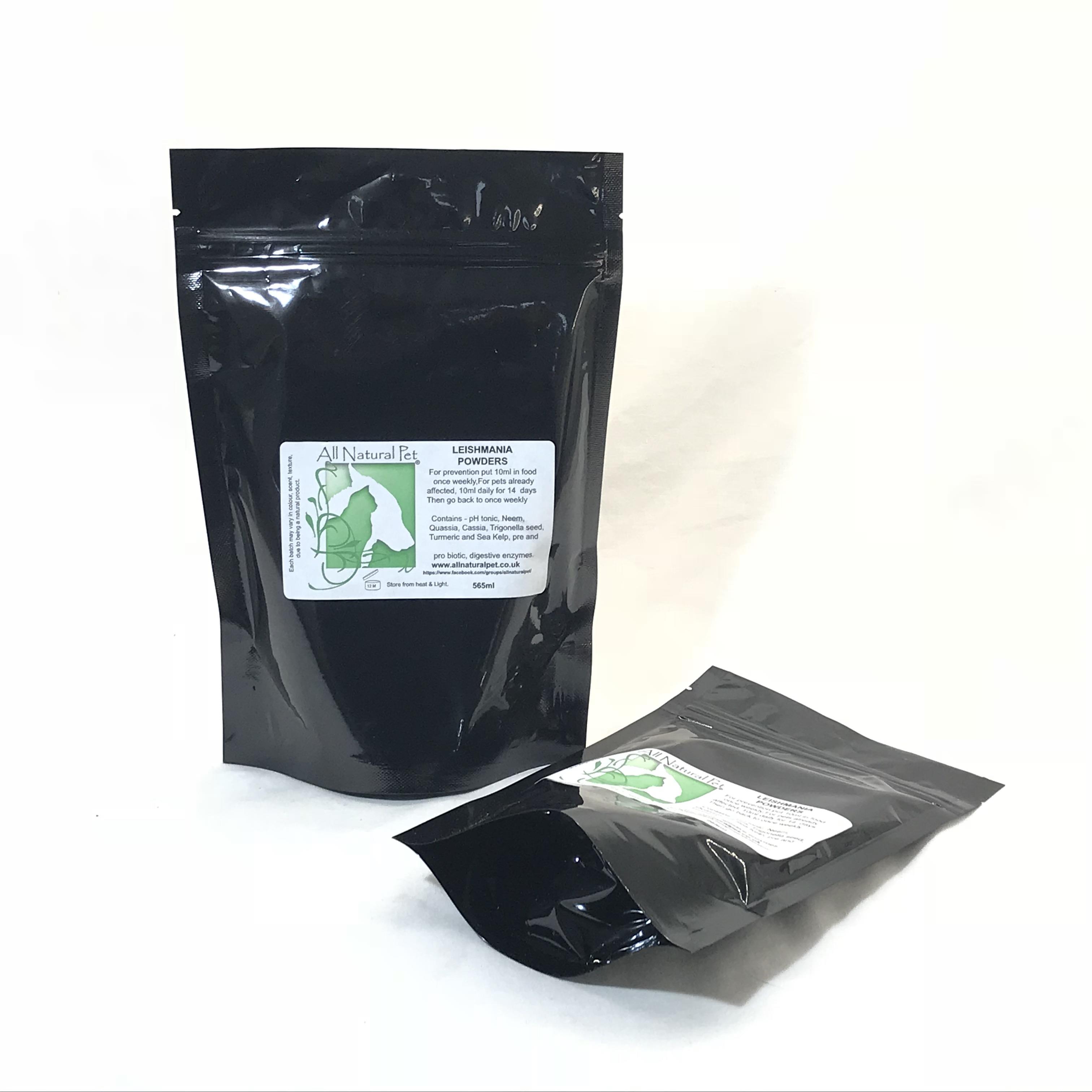 LEISHMANIASIS POWDERS
Instructions for use:- To use as a preventative, add 10ml to food once weekly. 
To use if already infected with Leishmaniasis , add 10ml daily for 14 days, then go back to weekly doses.
A two pronged treatment, firstly it changes the pH chemistry of the skin thus not making the dog a good host to sand flies, secondly the powders help control symptoms and strengthen the immune system.
Contains- pH tonic, Neem, Quassia, Cassia, Trigonella seed, Turmeric and Sea Kelp, pre and pro biotic, digestive enzymes.