Marine Phytoplankton powders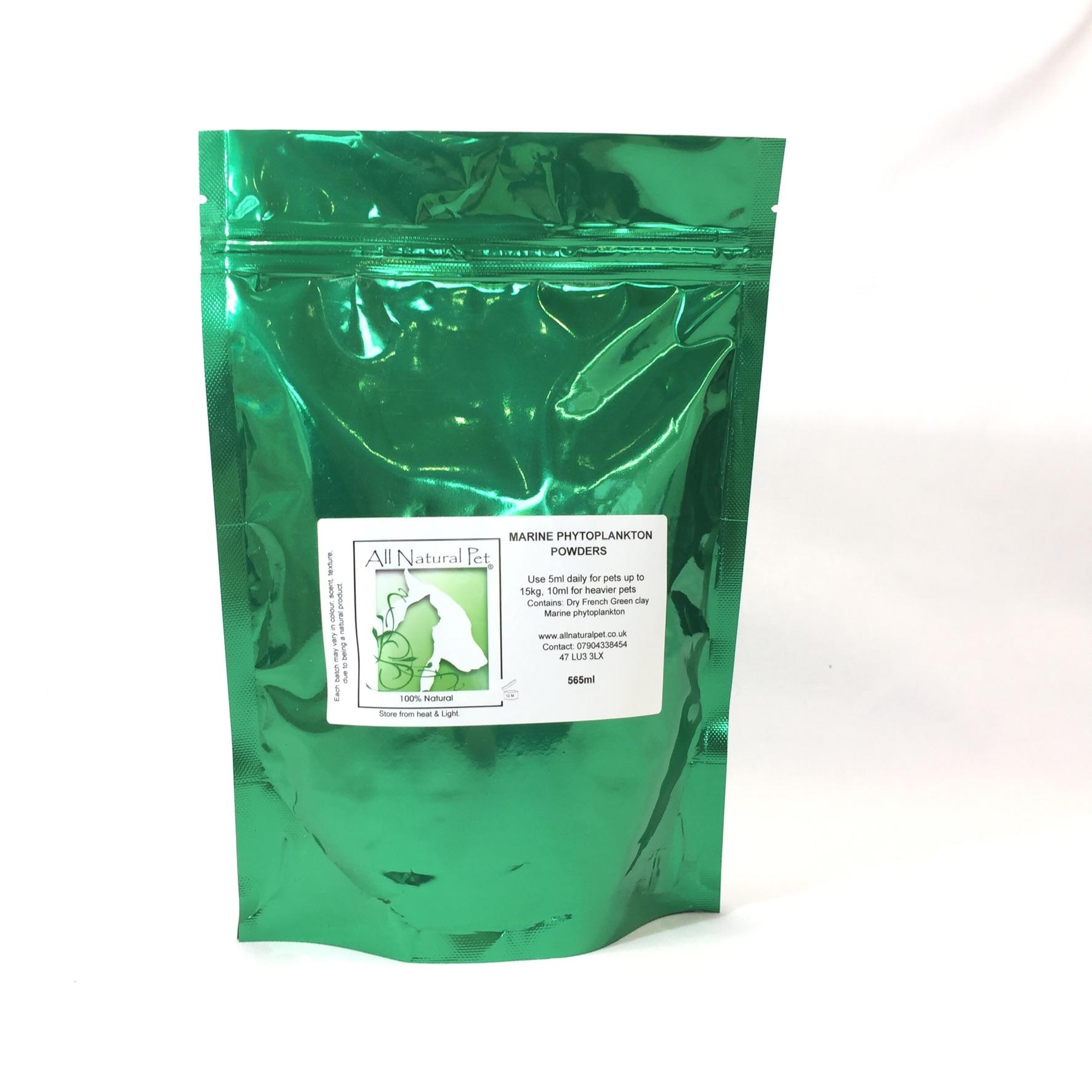 MARINE PHYTOPLANKTON POWDERS
A fantastic organic super food supplement, a powerful antioxidant, for overall health and well being, and can support many ailments.
Contains an abundance of amino acids, essential fatty acids,  vitamins, minerals, proteins etc
Ingredients: Organic marine phytoplankton  & Dry French Green Clay 
Use 5ml daily or as needed for pets up to 5ml, or 10ml for larger pets.
Spoon is in the pouch, measured by ml volume.
Jackie Ginn
I have been Raw Feeding for many years and already use many All Natural Pet supplements but have ordered this so that I am reassured that my animals are receiving all the vitamins and minerals I may have missed from their diet. I would suggest, even more necessary if eating commercial pet food.
Nikki Scott
This phytoplankton powder helped our puppy to detox from pup vaccinations. She was itching and scratching and biting at herself when we came across this website via Facebook. We sent an email asking for advice, within a day the powder arrived and now we have an itch free scratch free puppy. Thank you so much