Pancreatitis powders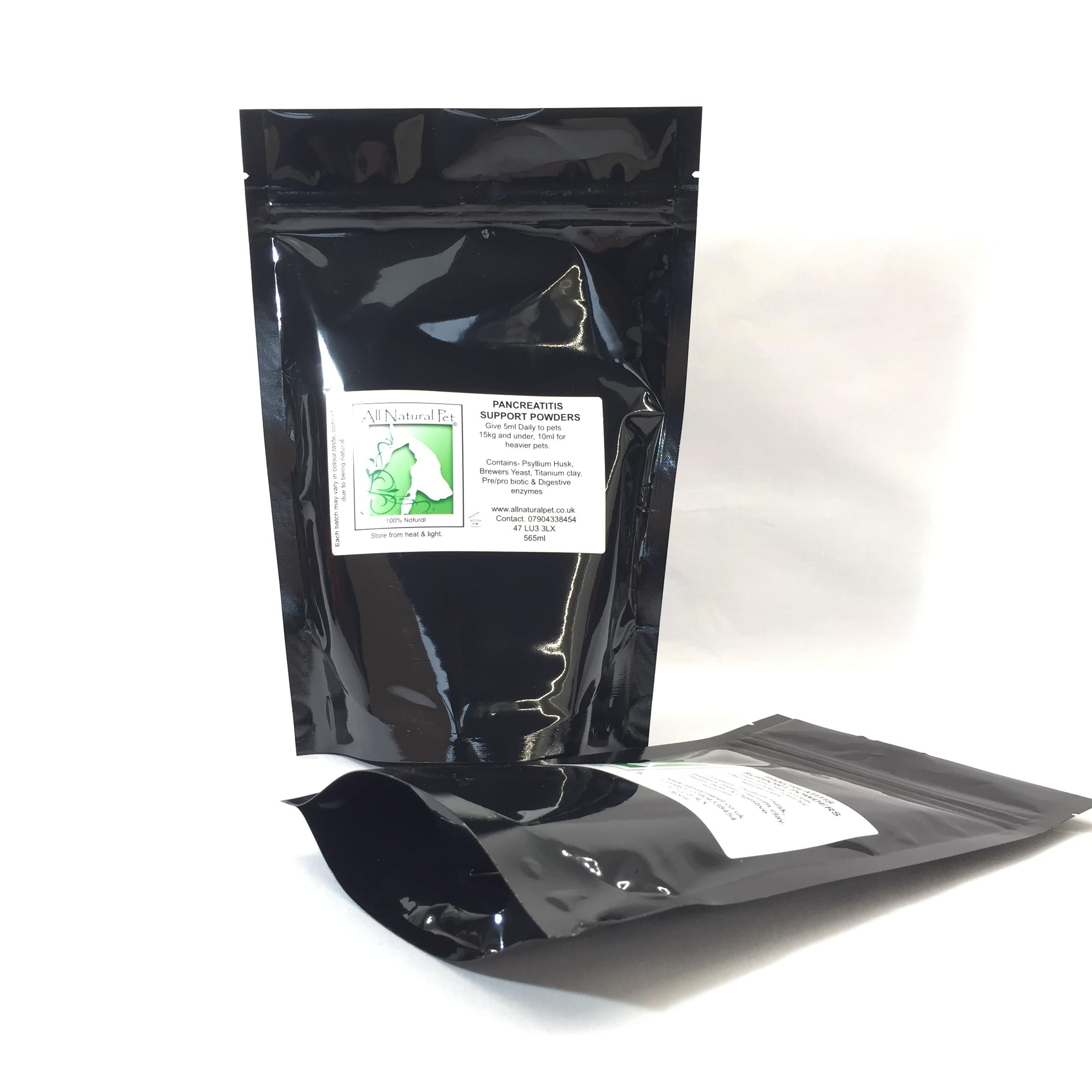 Pancreatitis powders.
Instructions for use:- Add specified amount into food daily. 

Powders to support the stabilizing of pancreatitis, used alongside a low fat diet can be very beneficial.
Contains - psyllium husk,brewers yeast, titanium clay (natural zinc) pre & pro biotic plus Digestive enzymes. 

Add 5ml to food daily for pets 15kg and under, 10ml for heavier pets. Powders are measured in volume.