Pancreatitis powders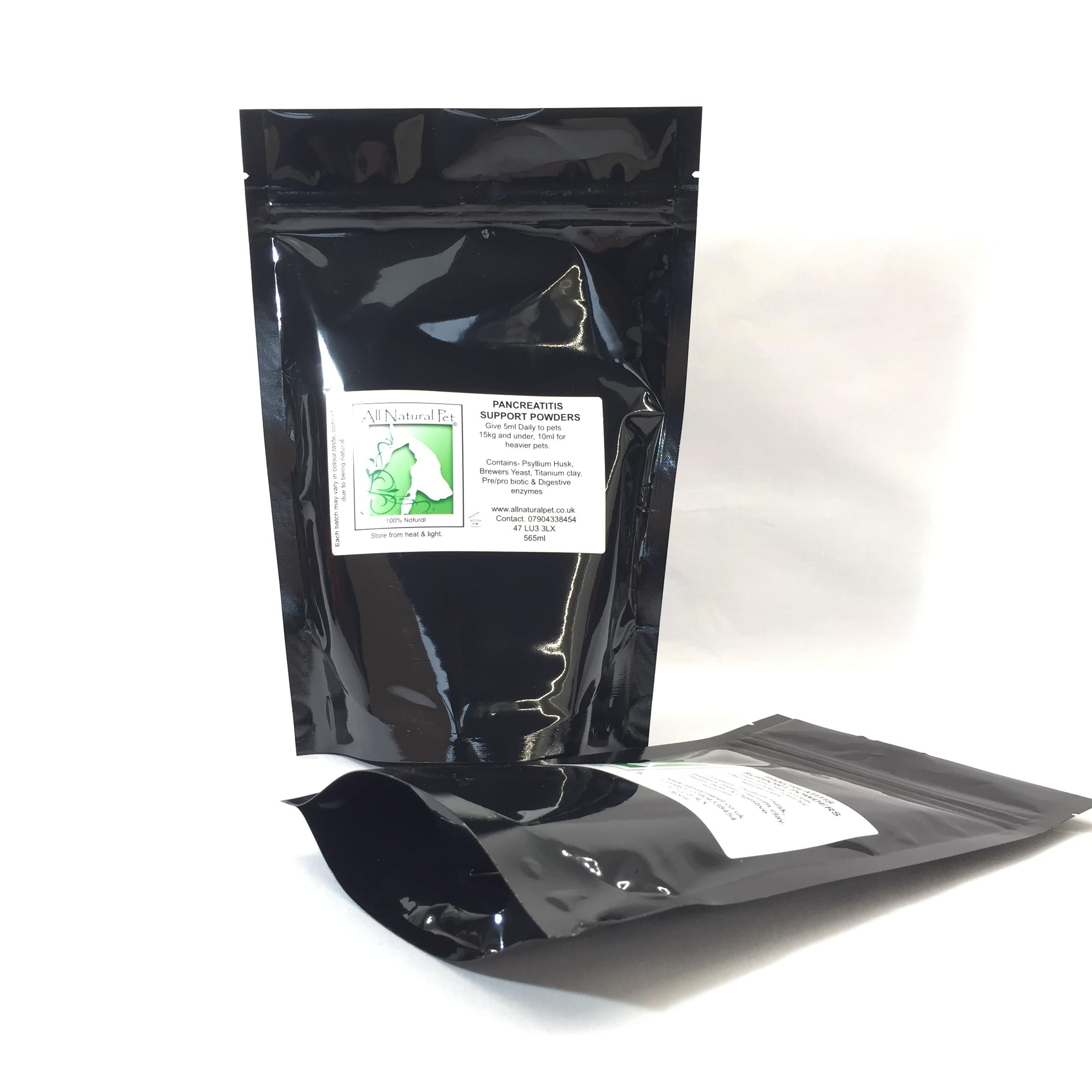 Pancreatitis powders.
Instructions for use:- Add specified amount into food daily. 

Powders to support the stabilizing of pancreatitis, used alongside a low fat diet can be very beneficial.
Contains - psyllium husk,brewers yeast, titanium clay (natural zinc) pre & pro biotic plus Digestive enzymes. 

Add 5ml to food daily for pets 15kg and under, 10ml for heavier pets. Powders are measured in ml volume.  Spoon is in the pouch.
Megan
I have been giving this powder to my pancreatic dog for over a year now. In that time she has not had a repeat attack. I firmly attribute this to a daily dose of this powder divided into her two low fat meals.My Vet is impressed too and even wanted to know more about it!
Linda
I have been giving this to my shih tzu for two months now and she hasn't had another attack, i mix it with her low fat evening meal everyday and she has not problems with eating it either