Body Insect Repellent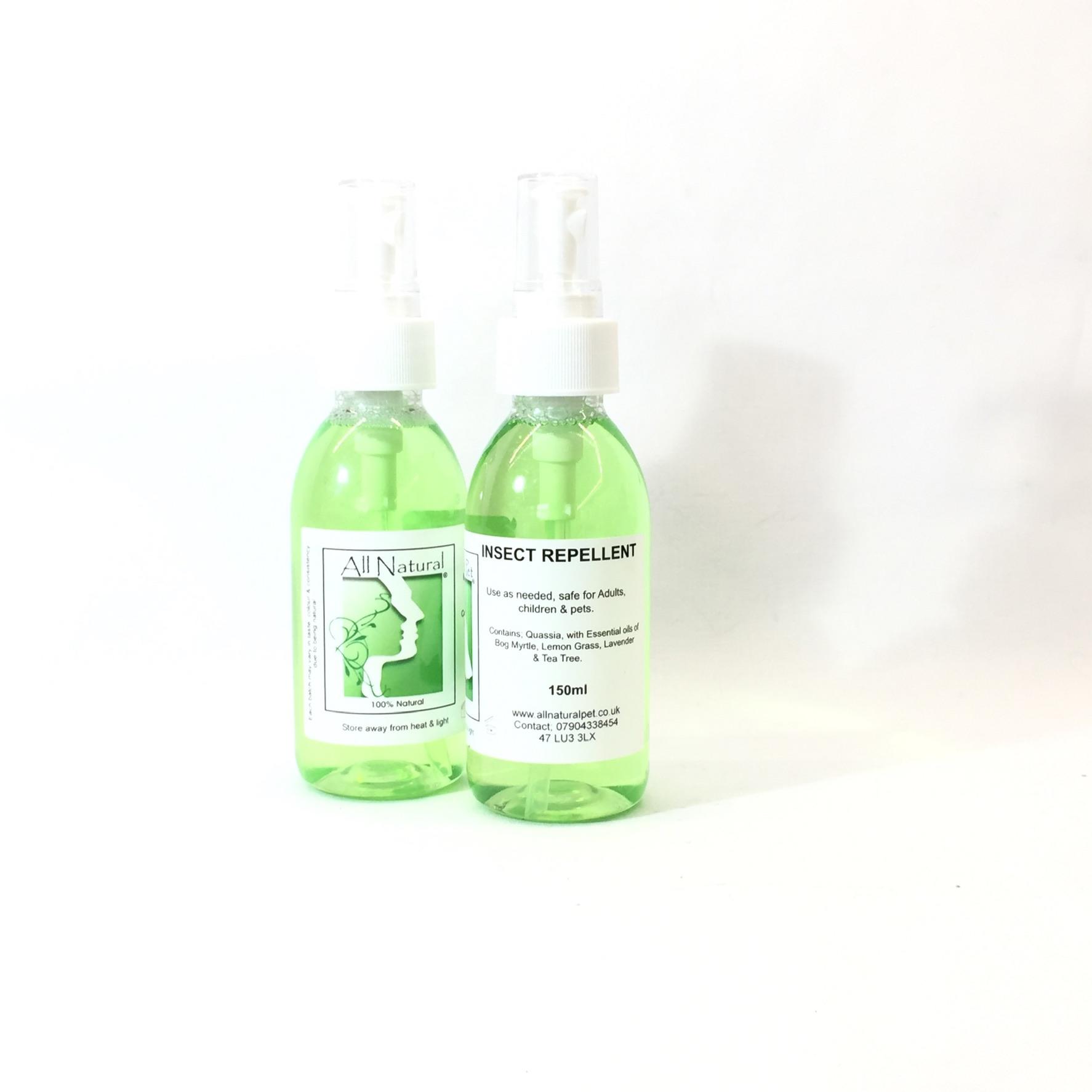 Insect Repellent
Safe for Adults, Children and Pets, to prevent being bitten by any insects.
Contains: Quassia with Essential oils of Bog Myrtle, Lemongrass & Tea tree. 
Store away from heat & Light
Carol French
Brilliant stuff. I live in Portugal and get plagued with flies and nozzles. I spray this on me, the dog, the cats, round the windows, on my bedding and even on a damp sponge to put on an outside dining table so we dont get bitten. Smells lovely and no nasties in it. Fab product.