Heart Tonic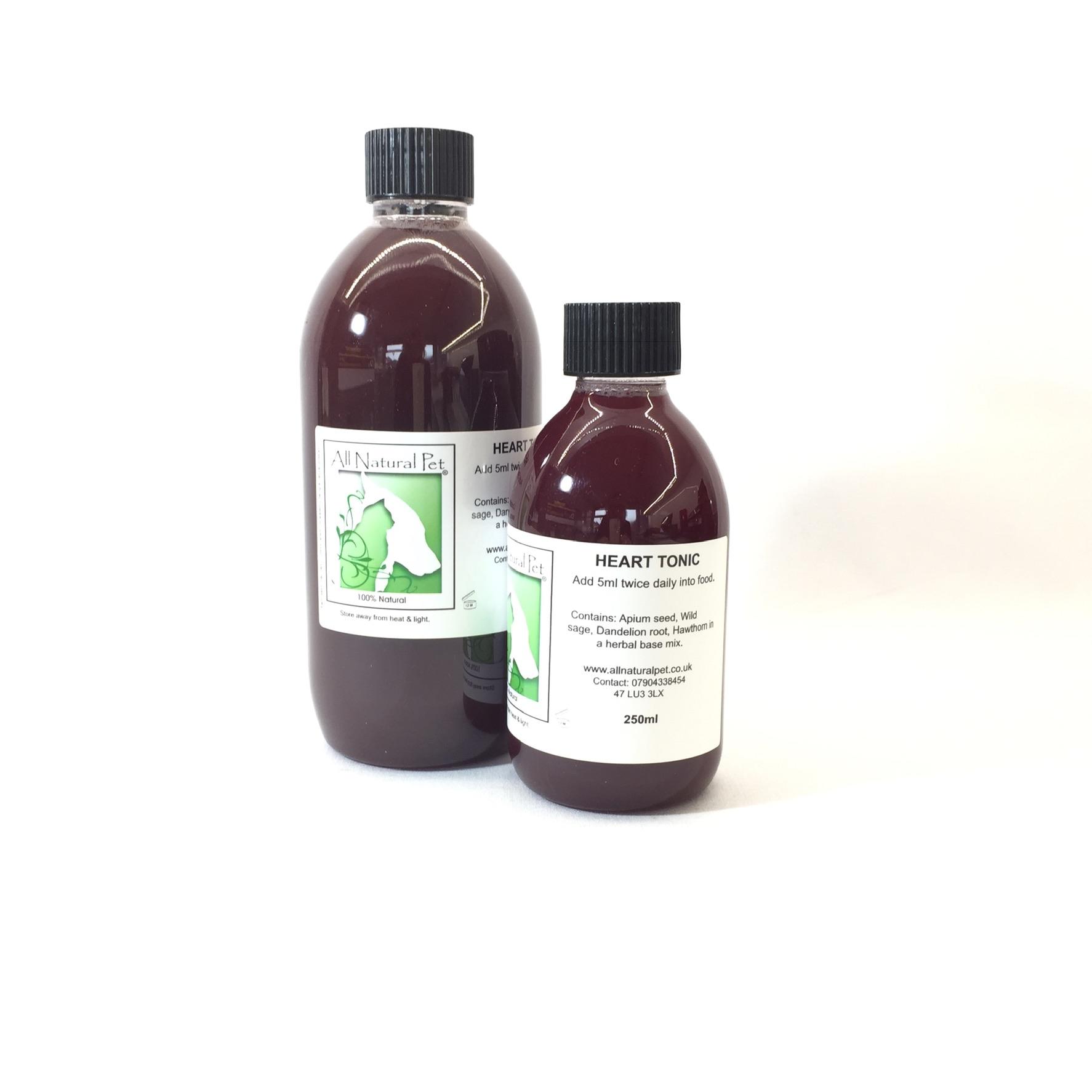 HEART TONIC
Instructions for use :- Give 5ml morning & evening.
This can support by encouraging the body to remove water from the blood stream   it can be  be used alongside prescribed drugs.
Contains- Apium seed from the wild celery plant, wild sage dandelion root and hawthorn mixed with our herbal base.
Store away from heat & Light
Debbie
I have always been a little sceptical where natural products are concerned, but then my King Charles Cavalier was diagnosed with a heart murmur grade 2/3. I decided to give the heart tonic a try as I was told heart murmurs do not get better they only get worse or stay the same. After about 4months of taking the heart tonic my king Charles had to go back to the vets for something else and I asked them to listen to her heart murmur, the reply I got was what heart murmur she does not have one. After looking at her notes etc the vet was quite shocked that a heart murmur was no longer detectable. Highly recommend this tonic!!
Jackie Ginn
Many, many months ago my vet said my elderly dog would be dead within weeks due to heartworm diagnosis and a failing heart. He takes Heart Tonic and other All Natural products and is still with me and a happy dog and for that I am forever grateful.