Total Body Support Powders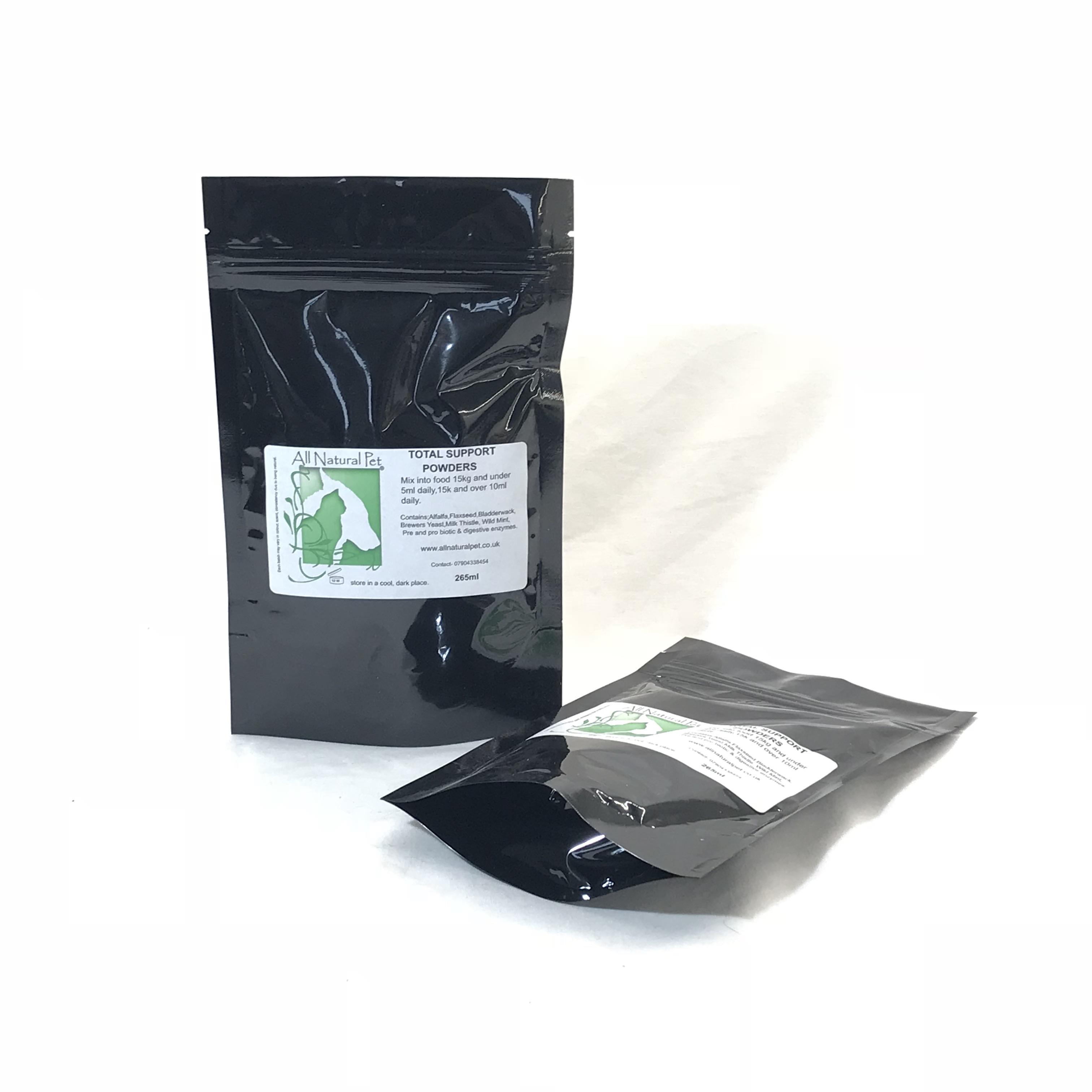 TOTAL BODY SUPPORT POWDERS
Instructions for use:- Add to food daily as specified.
A total support powder for the whole body concentrating on stomach problems, a unbalanced gut flora has an effect on the whole body, include liver support and a full immune support, pre biotic, pro biotic and digestive enzymes.
Contains- Flax seed, Bladder wrack, Alfalfa, Milk thistle, Brewers yeast, wild mint, Pre & pro biotic plus digestive enzymes.
Add 5ml to food for pets 15kg and under, 10ml for heavier pets.