Total Body Support Powders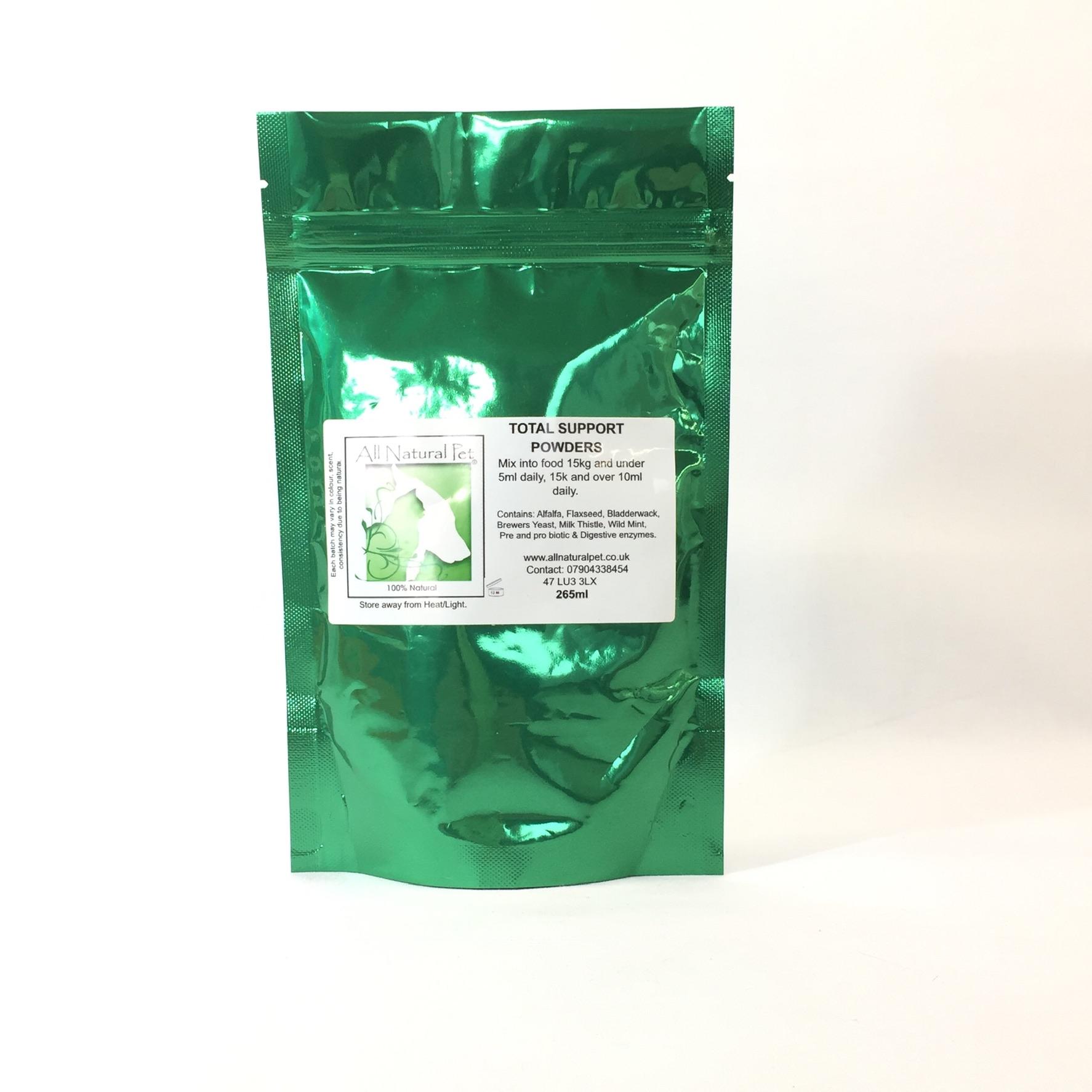 TOTAL BODY SUPPORT POWDERS
Instructions for use:- Add to food daily as specified.
A total support powder for the whole body concentrating on stomach problems, a unbalanced gut flora can have an effect on the whole body, include liver support and a full immune support.
Contains- Flax seed, Bladder wrack, Alfalfa, Milk thistle, Brewers yeast, wild mint, Pre & pro biotic plus digestive enzymes.
Add 5ml to food for pets 15kg and under, 10ml for heavier pets. Powders are measured in volume.
Wendy
I purchased this mainly to assist my dog with the transition to raw - marvelous product, no more grumbling tummy and her coat has a lovely sheen to it. Was very impressed with the order to delivery time as well
Lesley Lowe
I used this in liquid form for my dog who suffers with colitis, she used to be poorly with it at least twice a month. This product helped her so much that she doesn't need it now and hasn't had full blown colitis for about two years.