UTI Tincture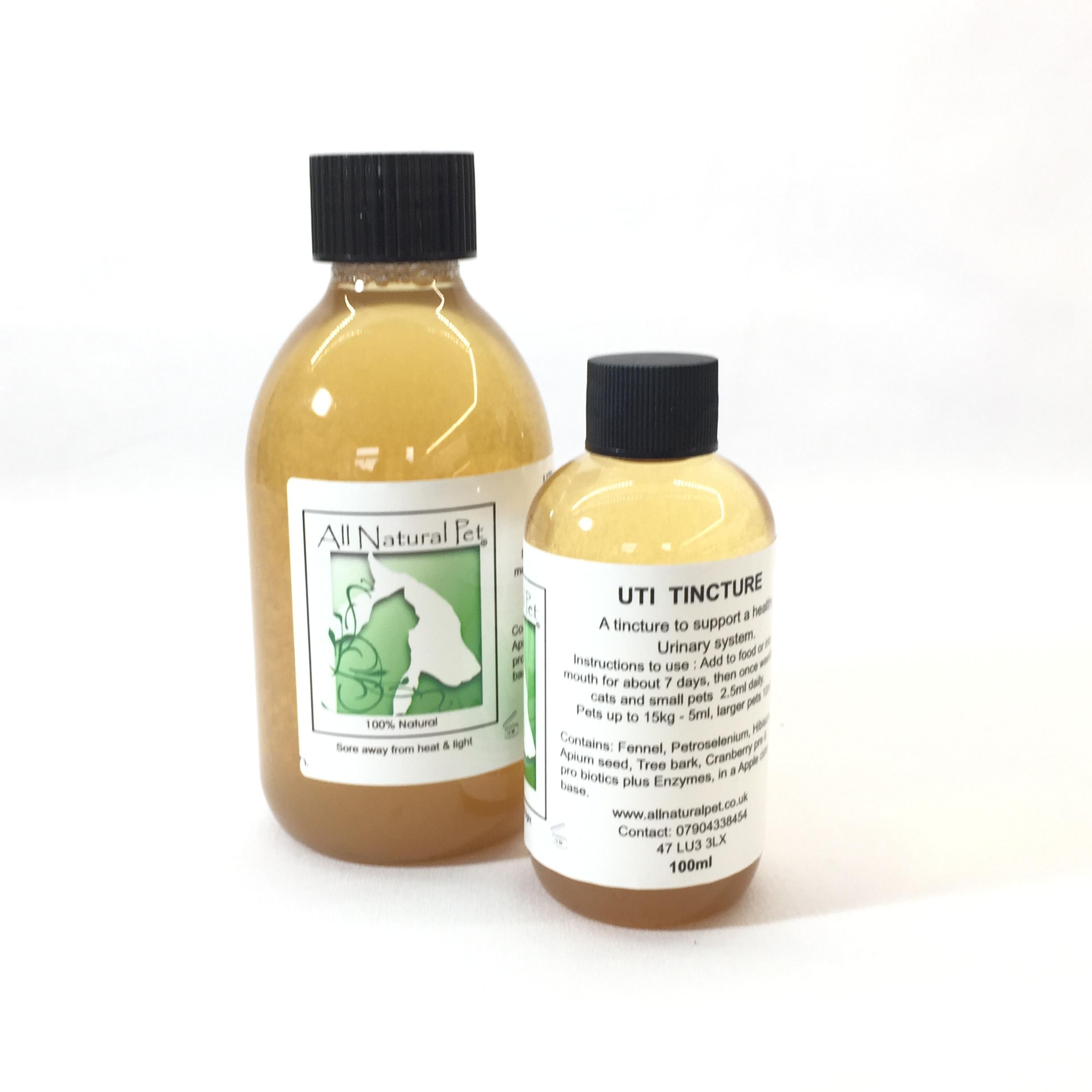 UTI TINCTURE
Instructions to use :-Add to food or into mouth daily for about 7 days, then once weekly thereafter 
cats and small pets 2.5ml daily. pets up to 15kg - 5ml, larger pets 10ml
A Tincture to support a healthy Urinary system
Contains- Fennel, Petroselenium, Hibiscus, Apium seed, Tree bark, Cranberry pre & pro biotics plus enzymes, in a apple cider base.
Store away from heat & Light
Jane Dixon
We got this because our male cat had a UTI and he was struggling to pass urine and we put it directly into mouth and within a day/2 he was urinating properly again!! Was super fast delivery too!