UTI Tincture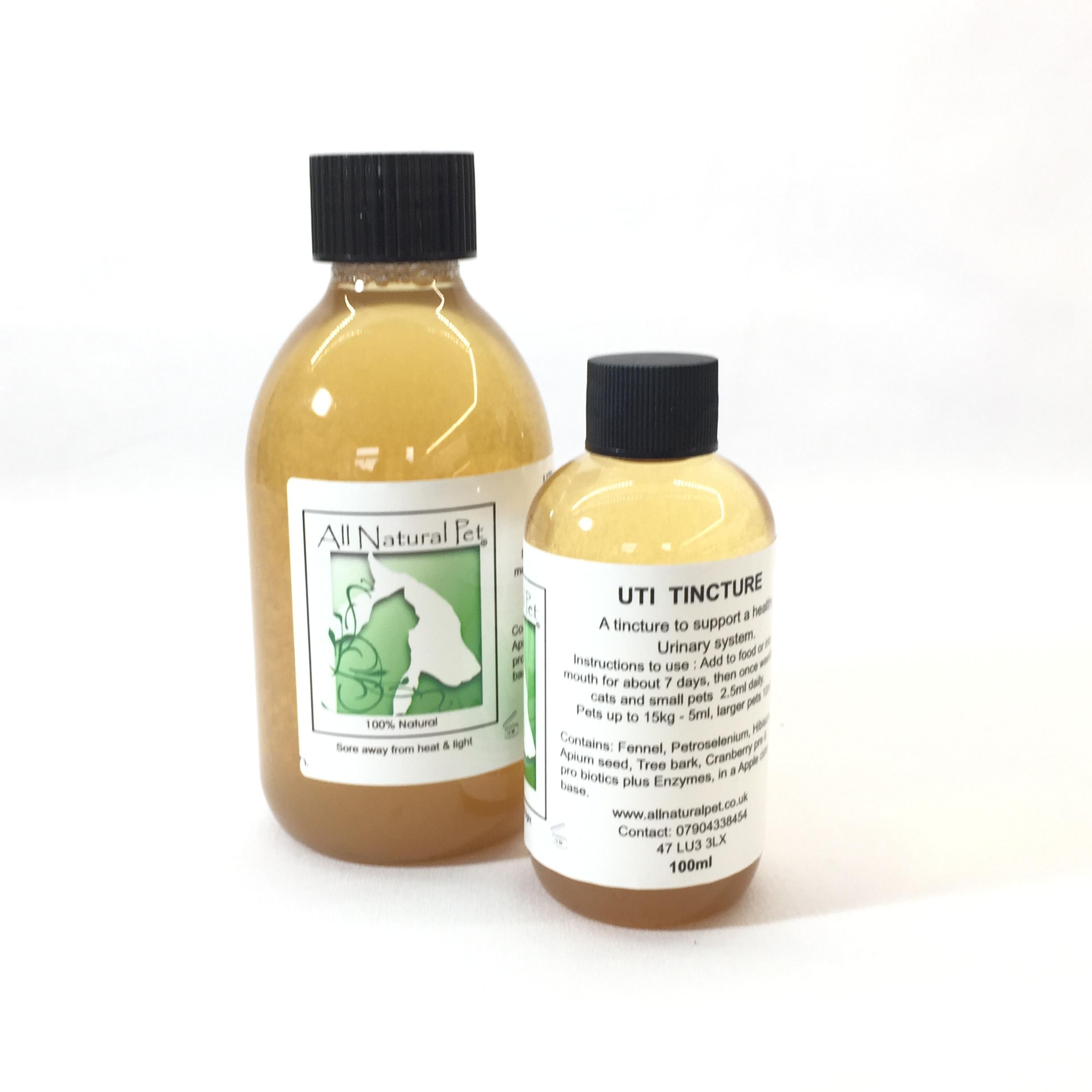 UTI TINCTURE
Suitable for pets and humans

A natural Tincture blended from a mix of herbal ingredients to support a healthy Urinary system
Add to food or into mouth daily for about 7 days, then once weekly thereafter 
cats and small pets 2.5ml daily. pets up to 15kg - 5ml, larger pets and humans 10ml
This tinctures blend contains Fennel, Petroselenium, Hibiscus, Apium seed, Tree bark, Cranberry pre & pro biotics plus enzymes, in an apple cider vinegar  base.
Store away from heat & Light
Prices start from  £12-00
Jane Dixon
We got this because our male cat had a UTI and he was struggling to pass urine and we put it directly into mouth and within a day/2 he was urinating properly again!! Was super fast delivery too!
Pamela hobson
used this regularly and it's great, my girl never had a problem
Freya Kennedy
Brilliant product, used this on my foster dog who arrived with a suspected uti, while waiting for results of lab tests I used this tonic and it totally cleared up all issues he'd had which when tests eventually came back showed excessively alkaline urine... Did a dipstick and the tonic had completely balanced him and he needed no more treatment.
Isobell donaldson
Bought this for my elderly cat it worked wonders on the second day , also took some myself as I felt a uti coming on great product and speedy delivery
Pat Dornan
Messaged Rayanna for advice on which product might suit me. Ordered yesterday, arrived today. Fabulous, kind and speedy service. Will get back once I have tried it out. Fingers crossed.
Pat Dornan
Am blown away by this product. Have historic problems with urine/kidney infections . Am Usually careful with diet and had slipped into bad habits at xmas time resulting in a flare up. Having had two lots of antibiotics with dreadful side effects I asked Rayanna if she had anything that could help as it had flared up again. Tincture arrived the next day and I took it immediately. Got up the next morning and pain was gone. This will be my go to should it flare up again.