Wart & Skin Tag Oil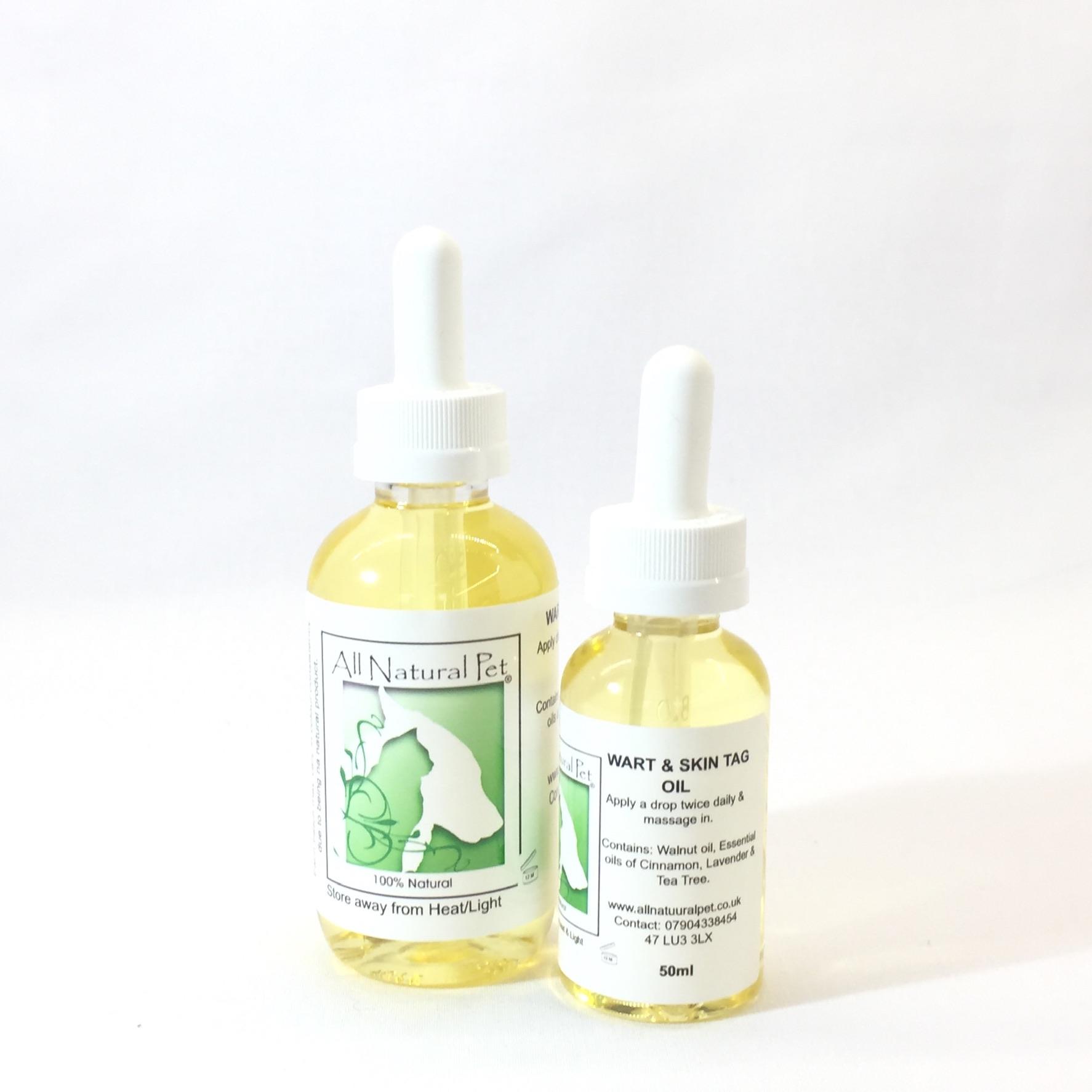 WART/SKIN TAG OIL
Universal for Pets and Humans
Apply to wart/tag, once/twice daily, massage in, avoid the eye area.
No scaring or pain
Contains- Walnut oil with essential oils of lavender,tea tree & cinnamon.
Store away from heat & Light
Prices start from  £11-00
audrey marsh
My boy had a wart on his neck were his harness fitted vet was concerned it would rub and cause him problems used this the wart was soon gone wonderful stuff highly recommend
Julie Neidhardt
I've been using this on skin tags on my neck, the difference in just a few days is fantastic. I would highly recommend it.
Lesley Tadman
I used this for an unsightly wart I had on my leg, I used it twice daily and within a few weeks the wart was completely gone, can't recommend this product enough.
Sally Ann Orrin
Been using this on a few warts on my little Yorkie, only for about a week and they have nearly all gone. I had what I think may have been a wart on my finger and I am sure that is nearly gone too. Wonderful stuff