Alkalising Powders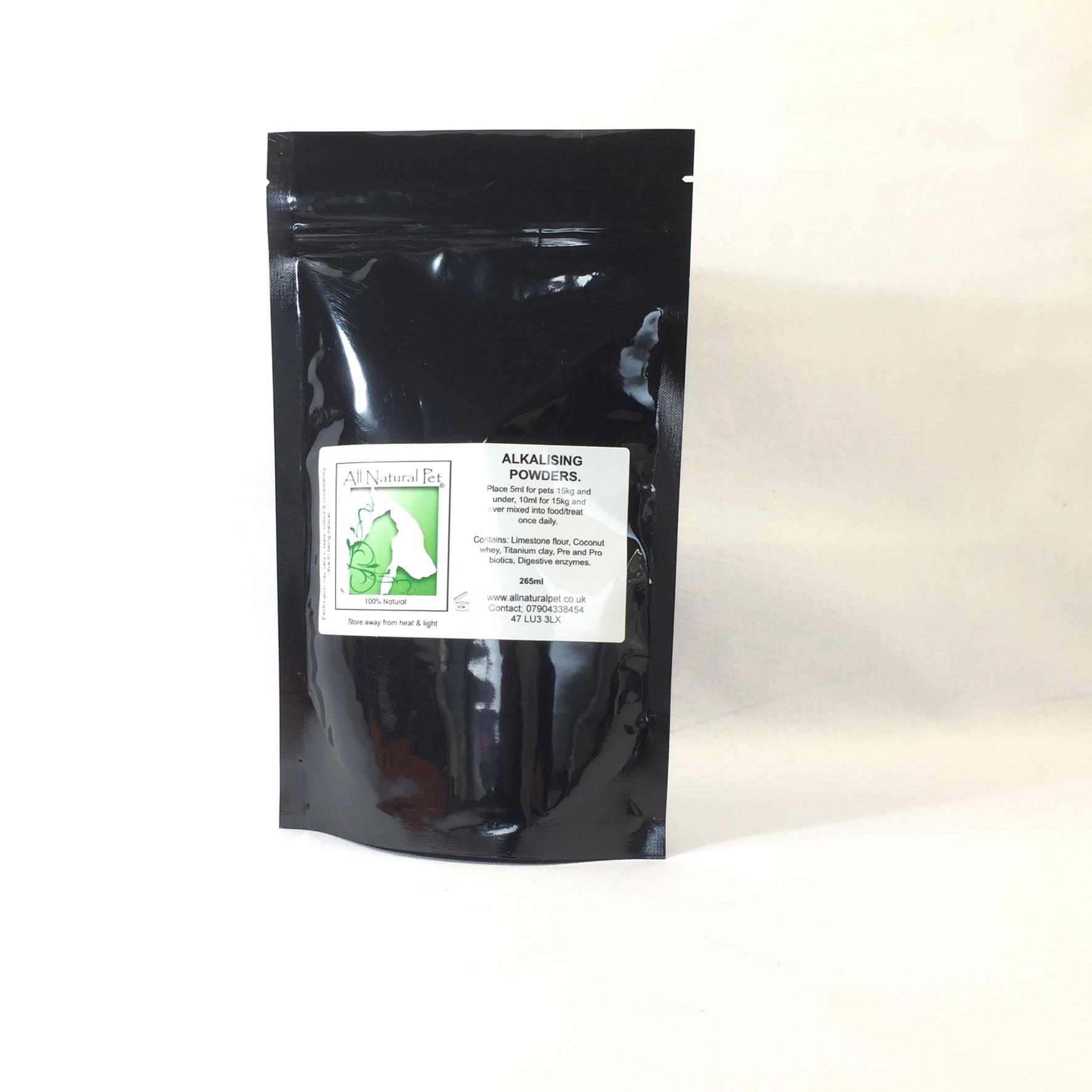 Alkalising powders 
Instructions for use:- Add specified amount into food daily.

Use to balance the body, a too acidic body can cause many health problems, these may also help with burn urine marks on grass.

Contains- Limestone flour, Coconut whey, Titanium clay, pre and pro biotic and enzymes.
Give 5ml for pets up to 15kg, and 10ml for heavier pets. Powders are measured in ml volume.  Spoon is in the pouch.
Emma Calvert
My large breed dog has been on this product daily for nearly 4 years. The product is excellent, has prevented burn urine marks on the grass. I use this all year round to ensure my dog keeps her body in the best condition. Once again a fantastic product!