Cough Tincture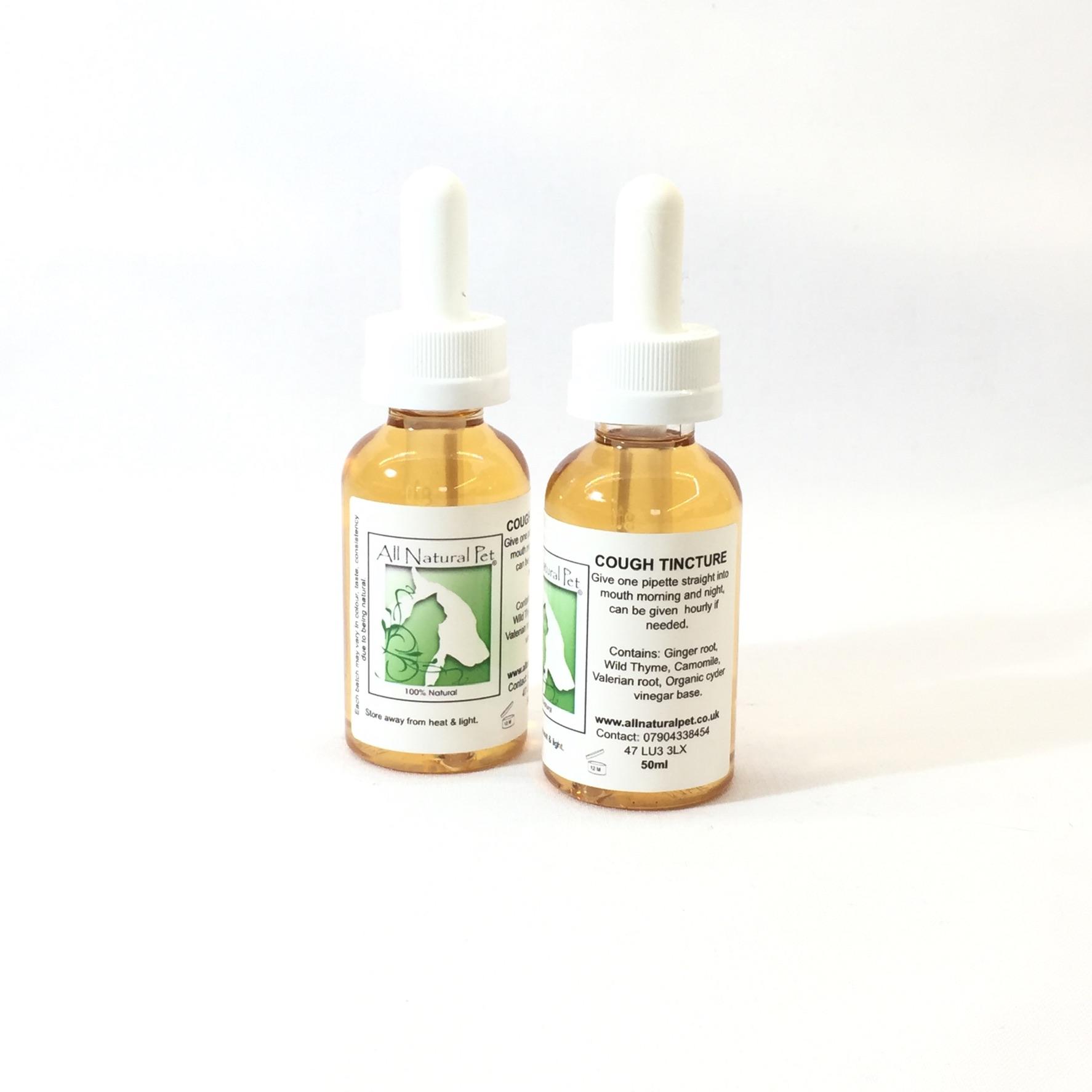 COUGH TINCTURE
Instructions for use :- Give one Pipette (0.8ml) straight into pets mouth twice daily, or in food,  can be used hourly if need be.
A Tincture to support respiratory tract health.
Contains. Clove Ginger root, Wild Thyme, Camomile, Valerian Root in a base of organic cyder vinegar.
Store away from heat & Light
Anne Davies
Brilliant cough tincture! Not used in on our pets yet but fantastic for humans :). Really helped my husband recently when he had a bad cough and tastes lovely too!