Arnica Cream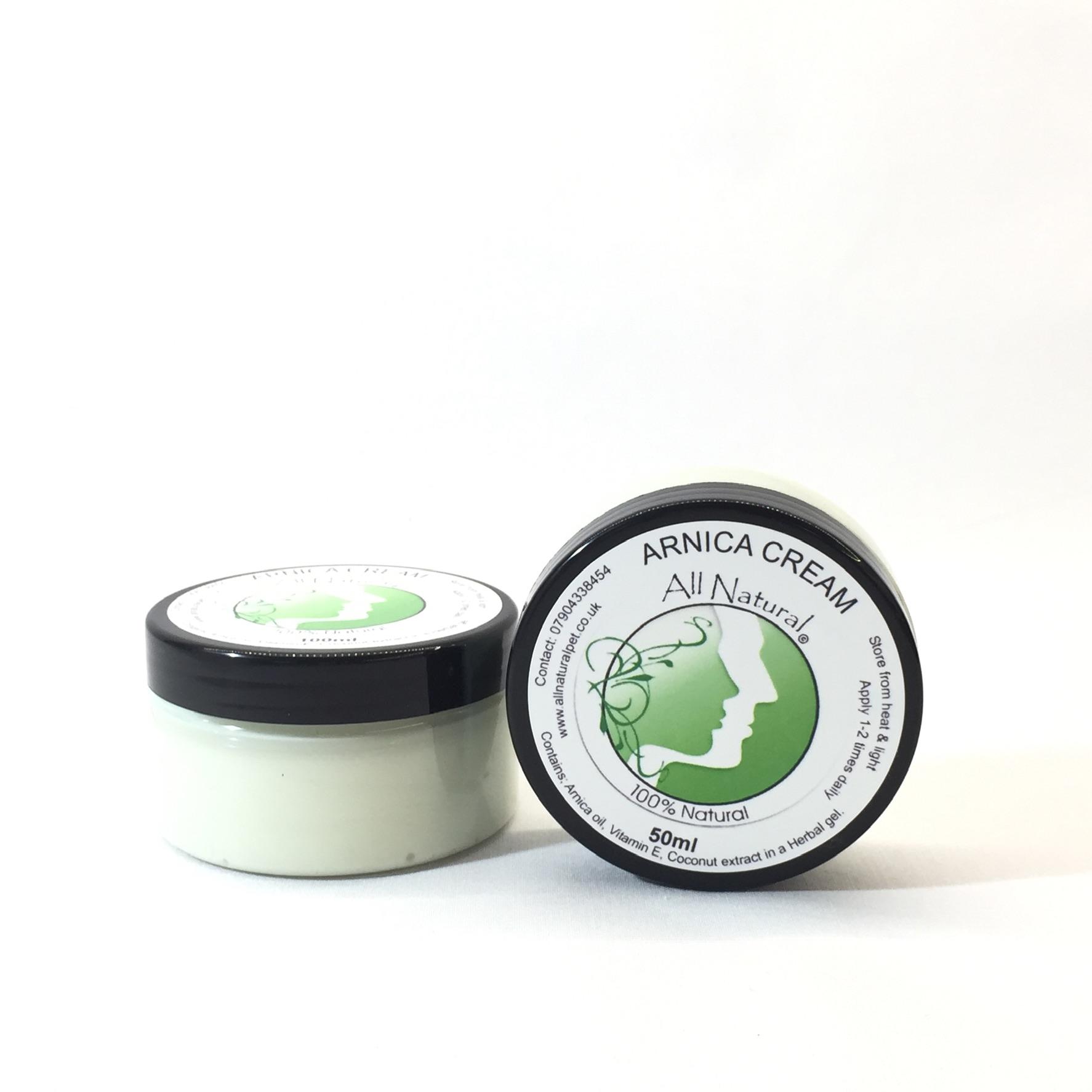 ARNICA CREAM
Instructions for use:- Apply gently to affected areas. as needed.
A cream used for bruising, muscle pains, joint pains, sprains, strains etc
Contains;  Arnica oil, vitamin e, coconut extract in a herbal gel.
Jackie Ginn
Brilliant cream to keep in first aid kit. The trouble is that I pass on to friends with bad backs, rheumatoid arthritis, aches and pains, dog sprains and then have none for myself when I need it!