Devils Claw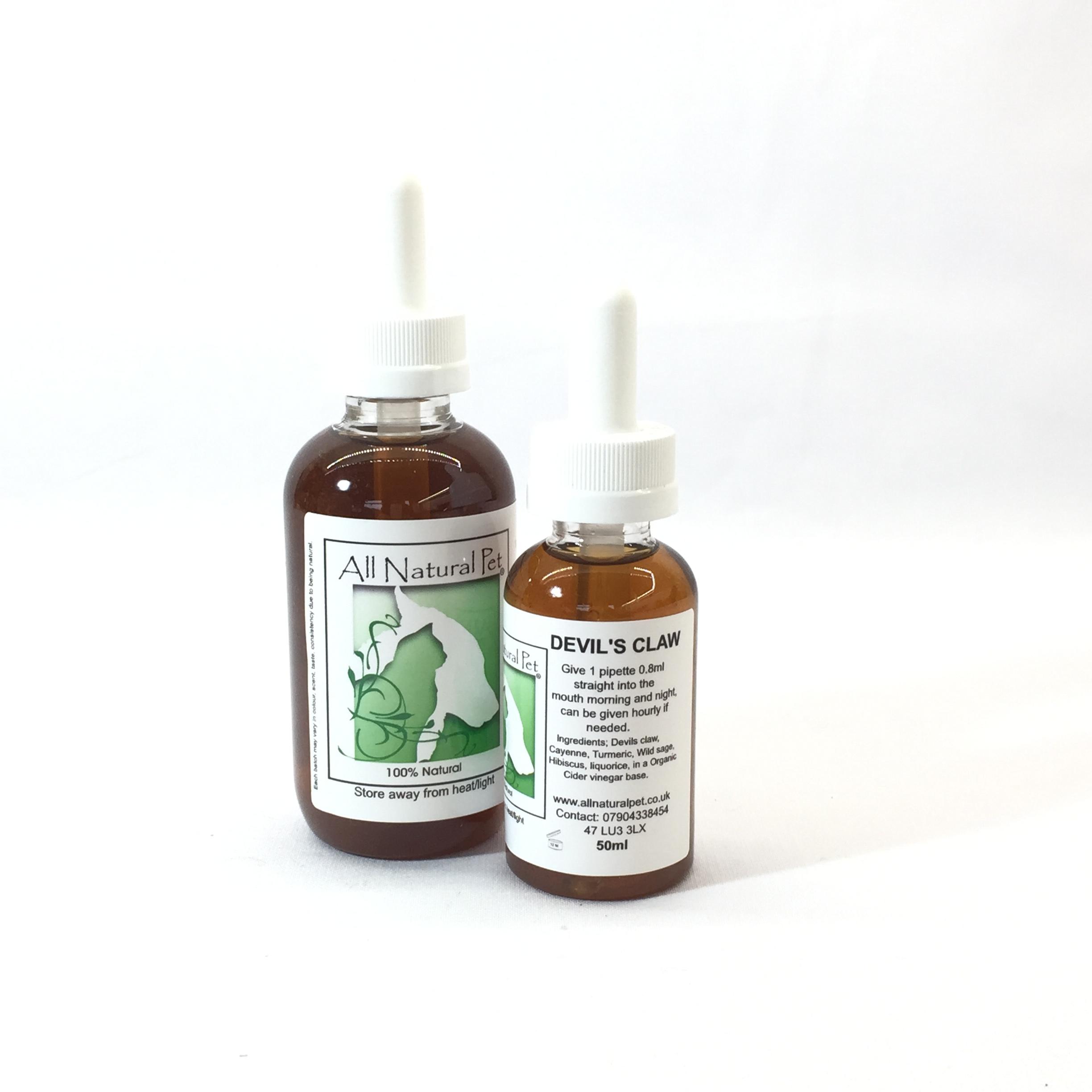 Devils Claw
Universal for Pets and Humans
Instructions for use :- Give one pipette ( 0.8ml ) morning & evening,  can be given hourly if needed.
To  assist in supporting ligaments, tendons and joints as an aid to reducing stiffness and help with mobility.
Contains- Devils claw, Cayenne, Turmeric, Wild Sage, Hibiscus and liquorice in an organic cider vinegar base.
Store away from heat & Light