Joint and Mobility Powders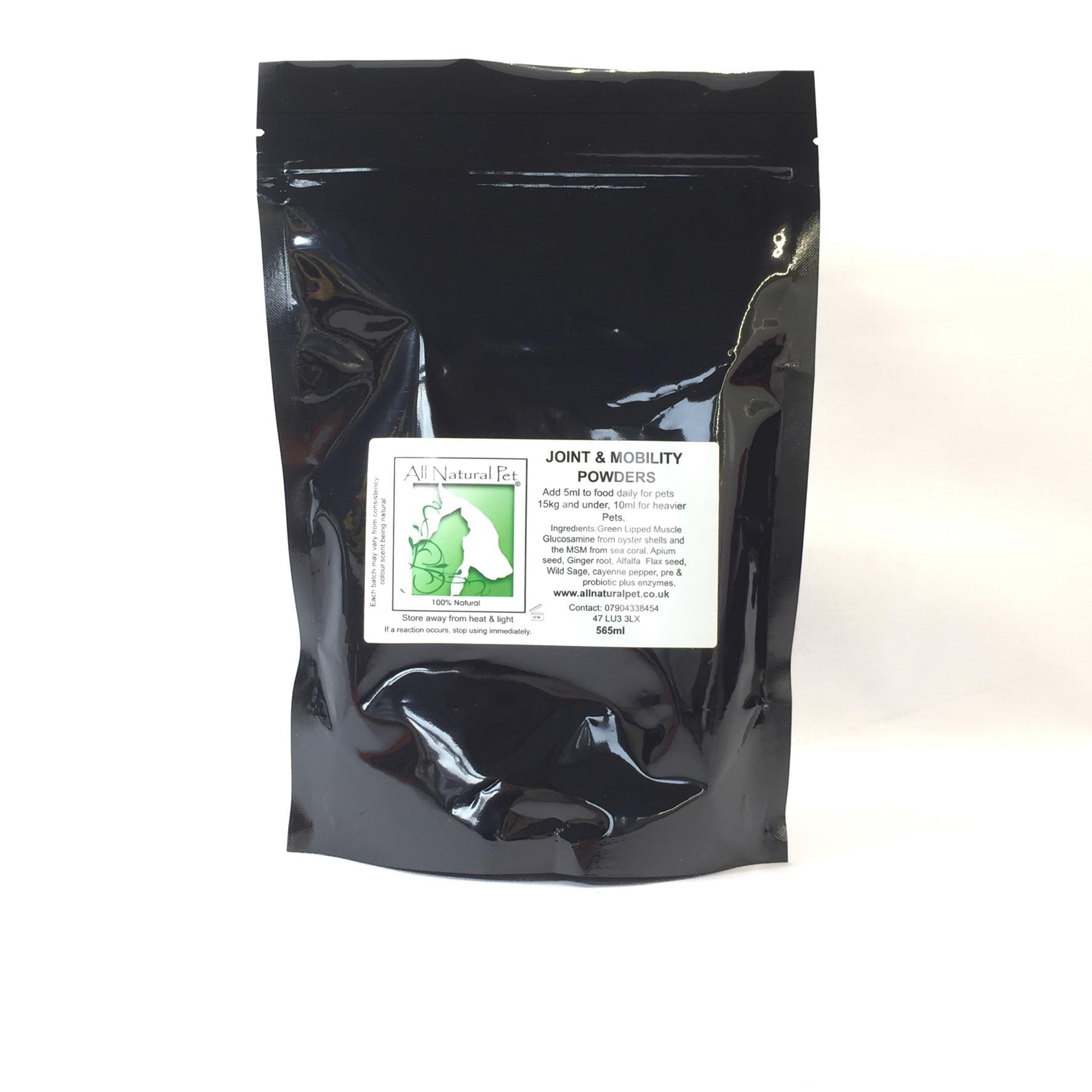 JOINT & MOBILITY POWDERS.
Instructions for use:- Add to food daily as specified.
To support mobility & joints for a more flexible pet.
Ingredients-Green Lipped Mussel ( Glucosamine & MSM) Glucosamine from OYSTER SHELLS. and the MSM from SEA CORAL. Apium seed, Ginger root, Alfalfa  Flax seed, Wild Sage, cayenne pepper, pre & pro biotic plus enzymes.
Add 5ml to food daily for pets 15kg and under, 10ml for heavier pets. powders are measured in volume.
Sally Ann Orrin
I got this for my Yorkie who was coughing and gagging, possible collapsed trachea, well she hardly coughs at all now so that worked well, also helps my old boy who is a bit stiff on his back legs.
Cathy Sheridan
My Labrador is 12 and she was getting rather stiff in her legs and back. Decided it would not do any harm to try these support powders. It really has made a difference, she is more mobile and she seems a lot happier now out on her walks.
Gina
Been using this alongside the devil's Claw and seems to be keeping my older girls pain free and mobile
Liz Graham
My wee dog had a cruciate injury on his back leg. The vet done xray and said an operstion would fix it. She also said possibly cage rest might help but slim chance. So we got recommended this powder and hes been on it for a month now. Hes up and running on all fours. We are so hapoy this happened and convinced the powder went a long way to his recovery. Thanks rayanne for the recommendation.
Toni
My Old Tyme Bulldog was diagnosed with hip dysplasia at 7 months, she has joint powder every day, alongside devils claw if needed, and there is no sign of stiffness, to be honest it's worked wonders, definitely recommend these products