Dry Foam Shampoo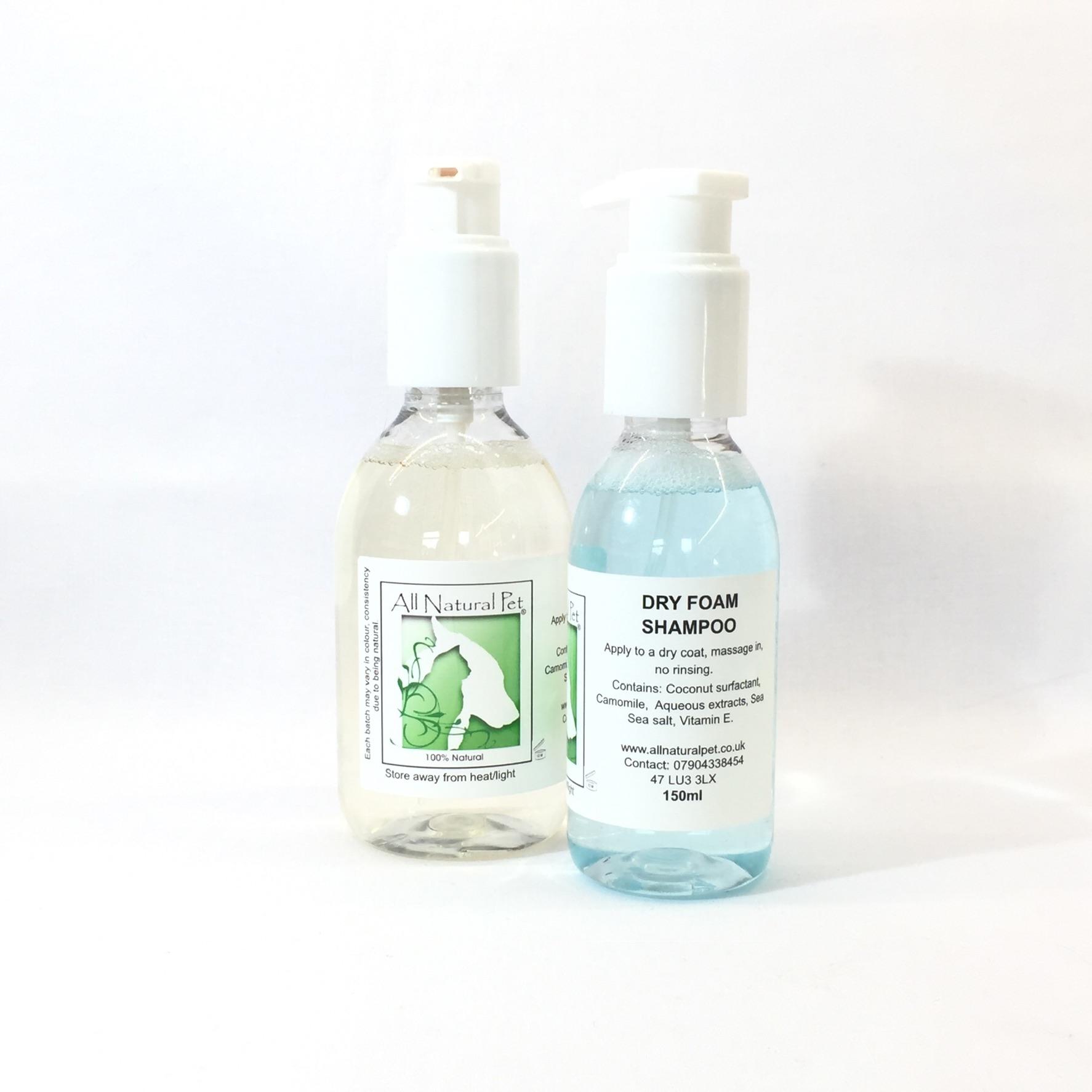 DRY FOAM SHAMPOO (REGULAR OR SENSITIVE)
A quick and easy way to keeps pets clean and smelling great when baths are not suitable,  massage the foam into the coat, brush through and leave to dry, just choose between regular or sensitive and one of our fab;ous scents
REGULAR-  Aqua, Coconut surfacant cleansing & foaming agent, chamomile aqeous extracts, sea salt, vitamin e extract
SENSITIVE - Coconut surfactant  cleansing & foaming agent, aqueous extracts of Chamomile, Oat & Cucumber, sea salt, vitamin e extract.
Prices start from  £5.00
Valerie Bayliss
Love this shampoo, it smells Devine and is really effective. Often use on Dylan if he is grubby from rolling and it works really well. Leaves the coat really soft and lovely.
Caroline Rutherford
Great for in between washes or to freshen up. So gentle
Sue Tomlin
I have puppy dust dry shampoo on standby if my dogs need a freshen up, it's my favourite scent, just like baby powder!
Adele Thomas
We've used this while our dog hasn't been able to bath because of ligament and knee surgery. She looks great and smells lovely!