Pet Conditioner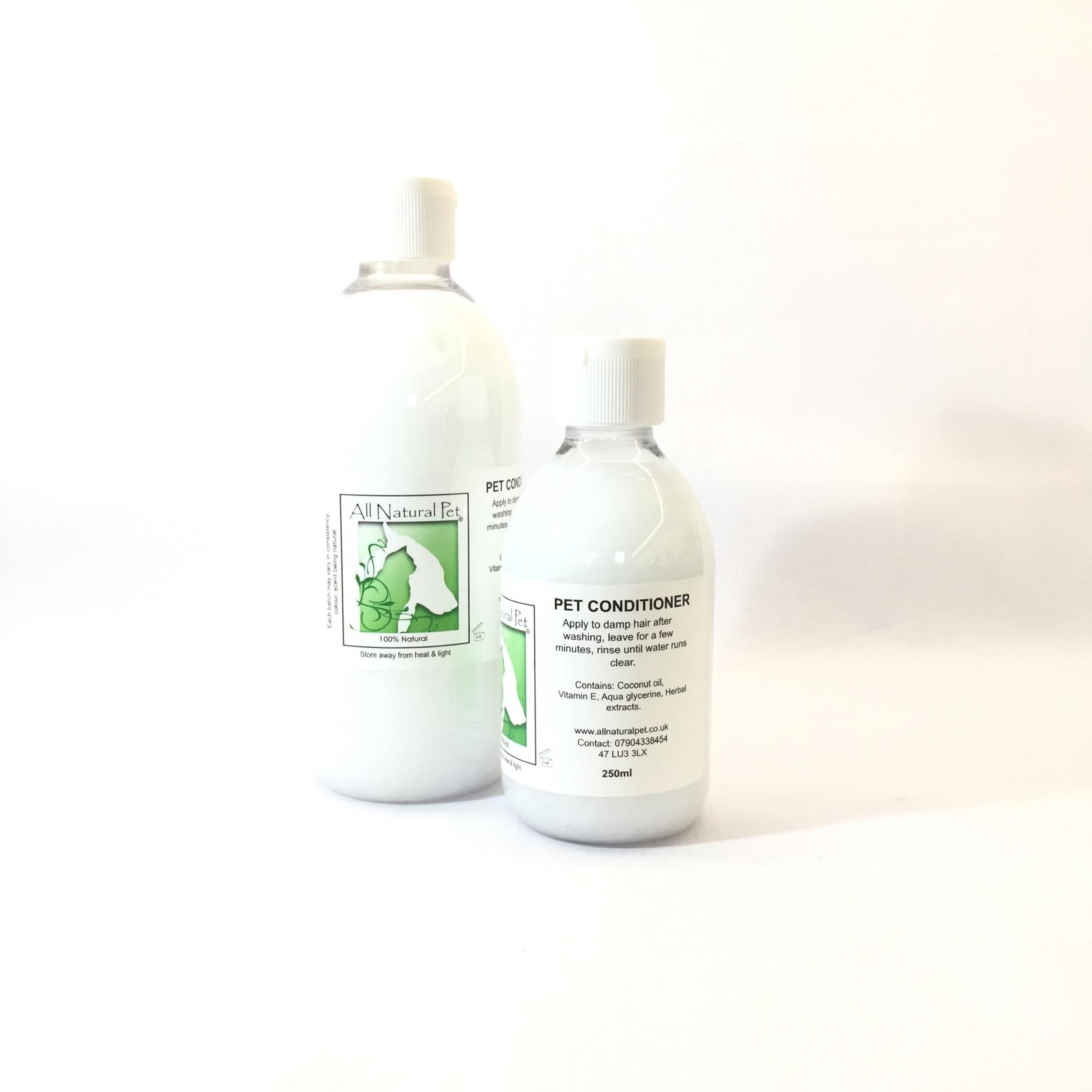 REGULAR CONDITIONER
Regular ( Suits most skin/coats, as well as sensitive)
White (For White or Light coated pets)
Black (For Black or Dark coats)
Red/Brown ( For Red, Brown, Golden coat pets)
A natural moisturising conditioner suitable for all skin types to use alongside the shampoos, containing vitamin E to keep the coat soft and tangle free and looking amazing, even from the first use
Contains- Aqueous, sage and chamomile base with coconut ewax, Vitamin e, natural Thickeners, Essential oils and plant based colour enhancers  
Prices start from  £7.00
Lisa Matsell
Our puppy is a bichon jack Russell cross so his can be a little wild. This conditioner always leaves his coat soft and easier to comb.
Lauren G
I got the peach scent and I'm so happy I did. It's smells beautiful! The puppies don't object at all. My 11 month old has been getting matted recently he's a Maltipoo. It's been a daily struggle combing him. This conditioner just blew me away made his coat so soft and so easy to blow dry the matts out. I ran a comb through after and he was Matt free I'm so pleased!
Bex Taylor
This is the best conditioner I have used. I use the unscented on my poodles and still leaves them with the lovely cocounut smell. Very easy to brush their coat afterwards. Lasts a long time to.