Golden Eye with Silver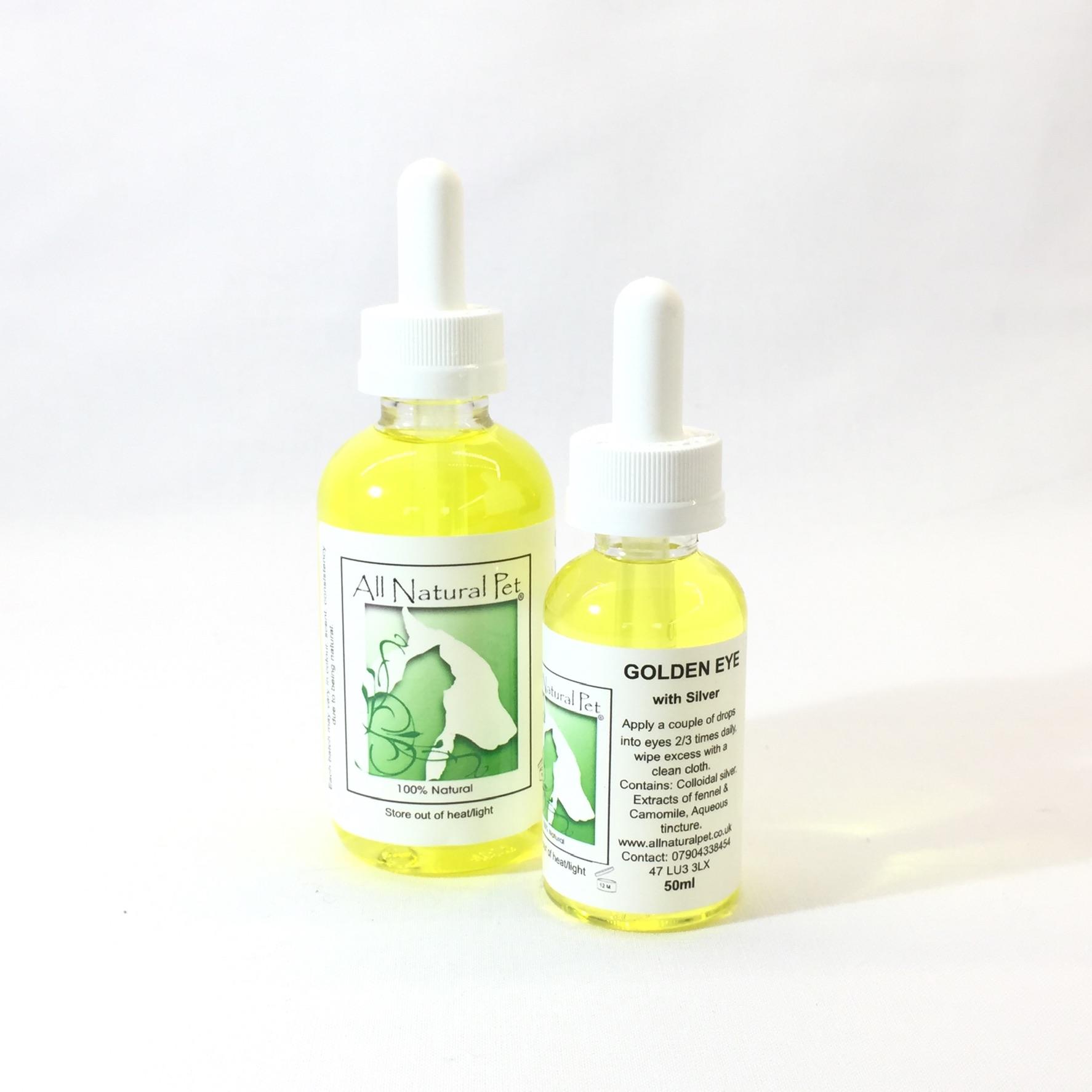 GOLDEN EYE WITH SILVER
Universal for Pets and Humans
Instructions to use:- Place a couple of drops into eye(s) twice daily,
Contains- Colloidal silver, camomile & fennel extracts in a aqueous tincture.
To keep those eyes bright and healthy
Store away from heat & Light
Katie Lewis
The best product for runny eyes. Post walk, both dogs had gunky eyes. I keep all my products in the fridge. Within 2 days of using golden eye the gunk cleared up completely
Wendy
I purchased golden eye with silver when my dog had a minor eye infection - I am pleased to report that after just a few applications it was significantly better and healed fully within a week - I stored the remaining product in my fridge and now use it to flush sand out of her eyes after windy beach jaunts
Louise Ely
Used this to clear conjunctivitis on my dog in the past with excellent speedy results
Gillian Findlay
Used this to clear Conjunctivitis. Turned out to be blapharitis which cleared up within a week. Vet was amazed at how fast it had cleared up. Now use weekly, 1drop in each eye, to prevent further problems
Adele Thomas
We gave this to our dog when she had an eye infection. It healed it in 2 days straight, we were so pleased. The cat had gunky eyes last week, did the same. I'm so pleased I found this company.
Lesley Lowe
I bought these eye drops for myself as I often get an itchy eye that feels like it has got grit in it. These eye drops are brilliant and work almost immediately. I also used them on my pony who had a runny puffy eye and it had gone in two or three days.
Louise Caine
I've used this on my partner for sore hay fever eyes and also on a wild rabbit with an eye infection.. absolutely brilliant product and cleared up the rabbits eye infection within 36 hours.
Alison Rendell
Purchased this for my pupster but didn't need it so now use it myself - it's great for sore, tired eyes and for itchy hay fever eyes too - works so quickly