lipoma Powder [Fatty Lump}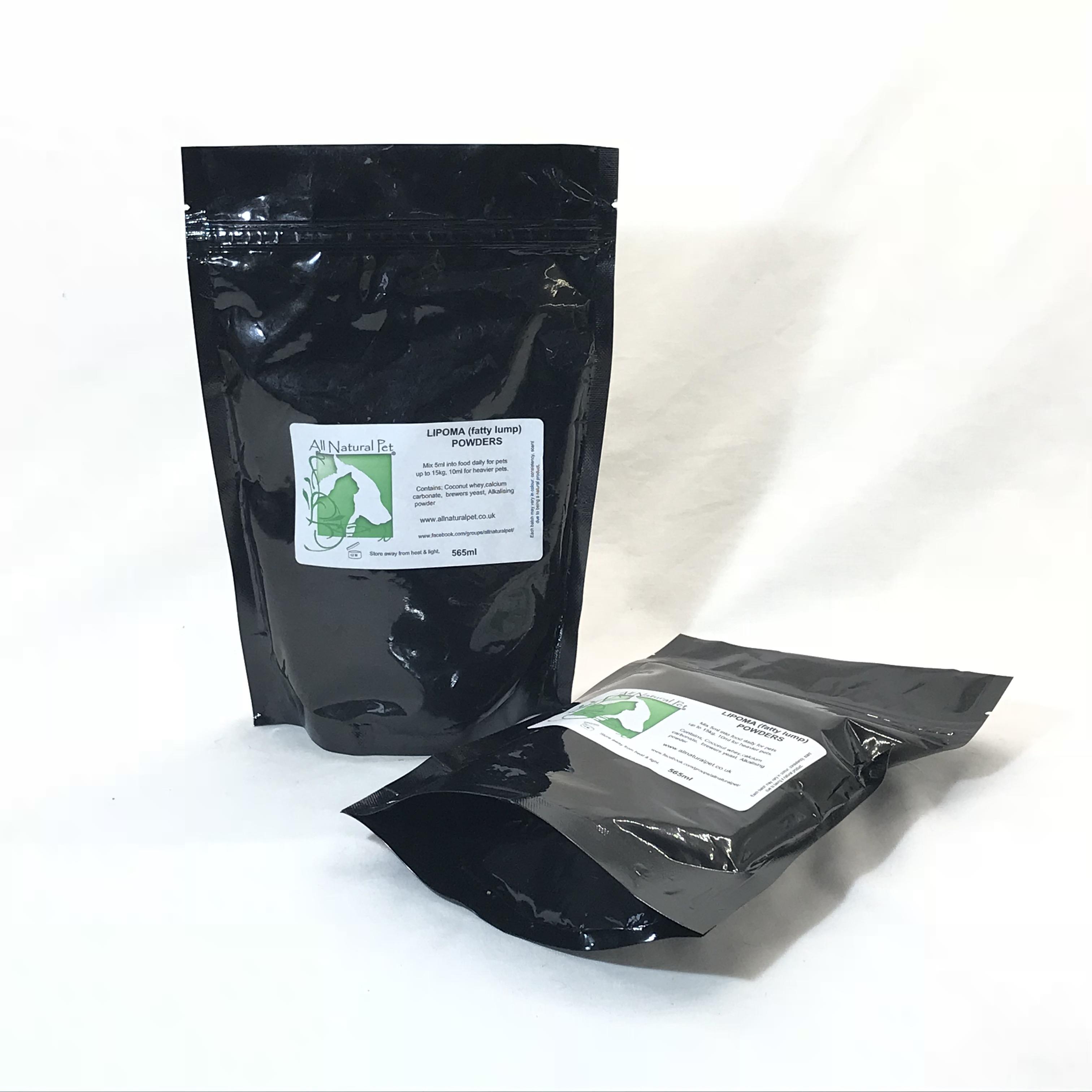 LIPOMA POWDER [Fatty Lump]
Instructions for use- Add specified amount to food.
To encourage  fatty lumps to disperse , these are quite common as dogs age and more common in females, can be used alongside the fatty lump gel.
Contains- Fenugreek, Bladderwrack, Brewers yeast, Limestone flour, Apium seed.
5ml  for pet 15kg and under, 10ml for heavier pets daily.
Dawn Richards
I have been using the lipoma powder now for 2 weeks , I have already lost 1cm on each lump on both my legs .