lipoma Powder [Fatty Lump}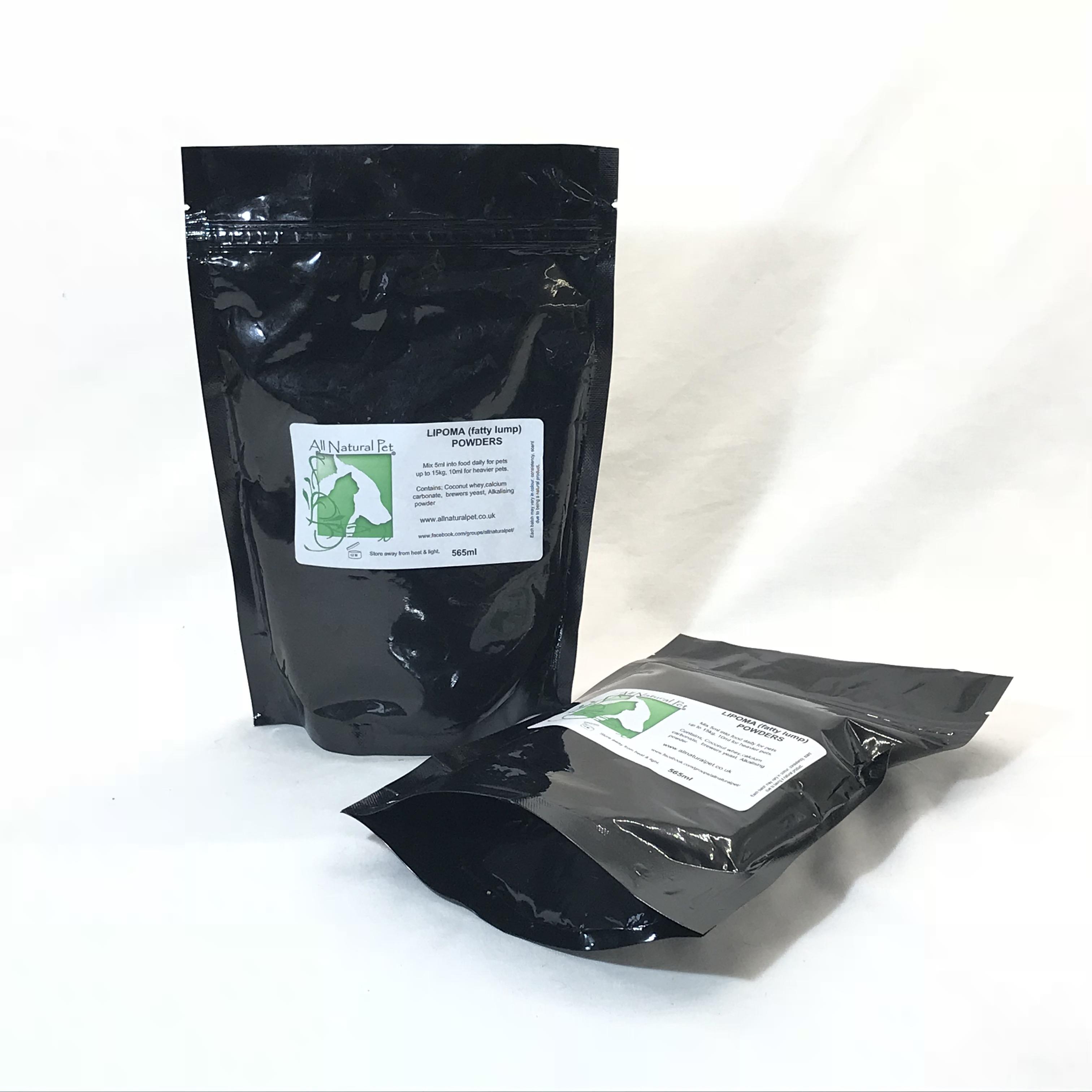 LIPOMA POWDER [Fatty Lump]
Instructions for use- Add specified amount to food.
To help disperse fatty lumps, these are quite common as dogs age and more common in females, can be used alongside the fatty lump gel.
Contains- Fenugreek, Bladderwrack, Brewers yeast, Limestone flour, Apium seed.
5ml  for pet 15kg and under, 10ml for heavier pets daily.