Grooming Spray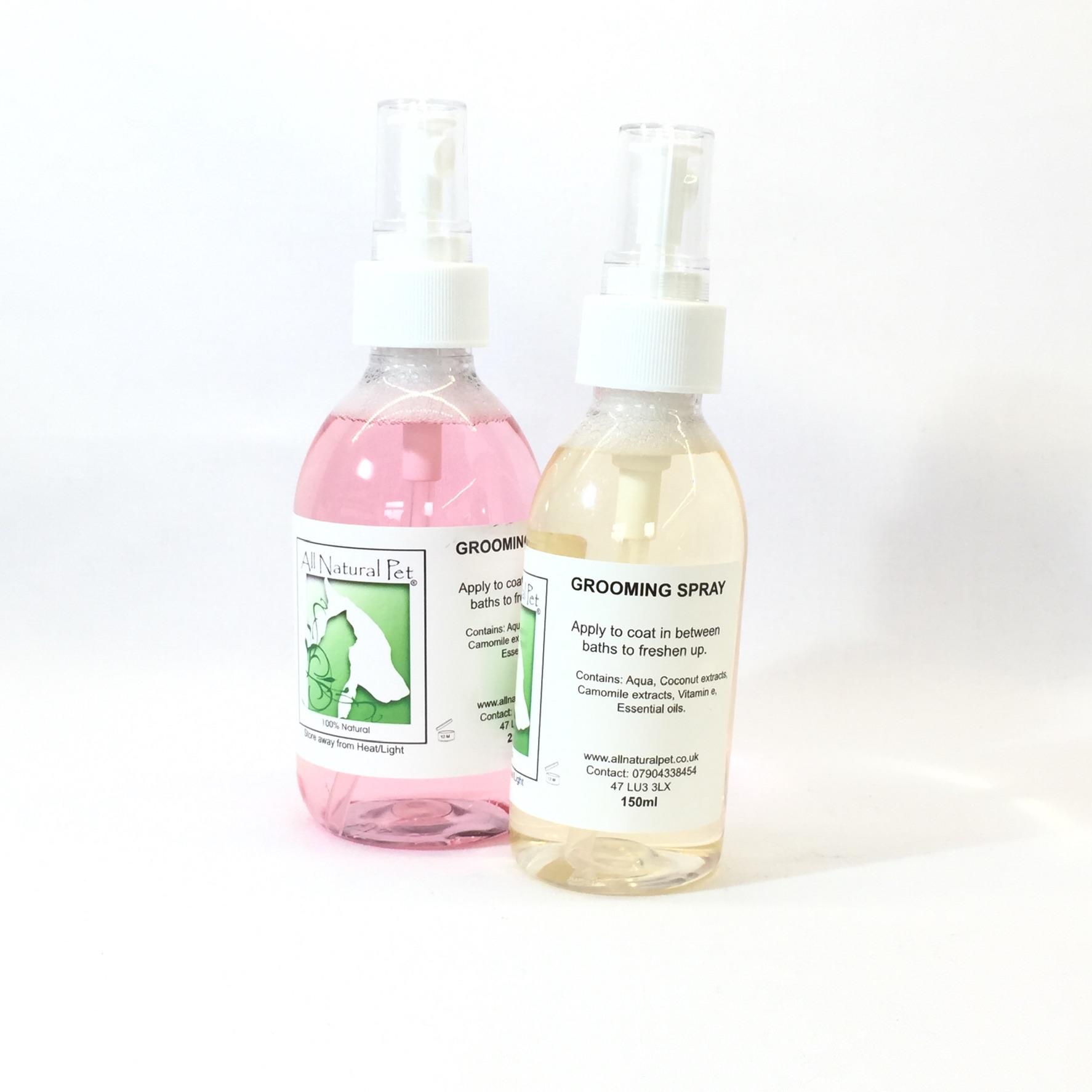 GROOMING SPRAY
A  natural spray to use alongside or in between bathing, containing vitamin E to keep the coat soft and help to keep the coat free of tangles, with a huge amount of gorgeous scents to choose from.
Contains: Aqua, Aqueous extracts of camomile, coconut extracts, vitamin E, plus essential oils
Annabel
Gorgeous smelling spray that makes the coat really soft. The palma violet fragrance is lush. I also use it on my own hair when it smells of cooking etc to freshen it up.
Adele Thomas
I use this whem I'm using the furminator. Our gosh is soft and smells great afterwards. Just perfect!
Stella Wilkes
Smells beautiful, my dog makes on objection to having it spayed on him so he obviously has no problem. Makes it easier to groom and leaves fur smelling great and nice and shiny. I use it whilst drying and grooming him and couldn't be more pleased.