Travel tincture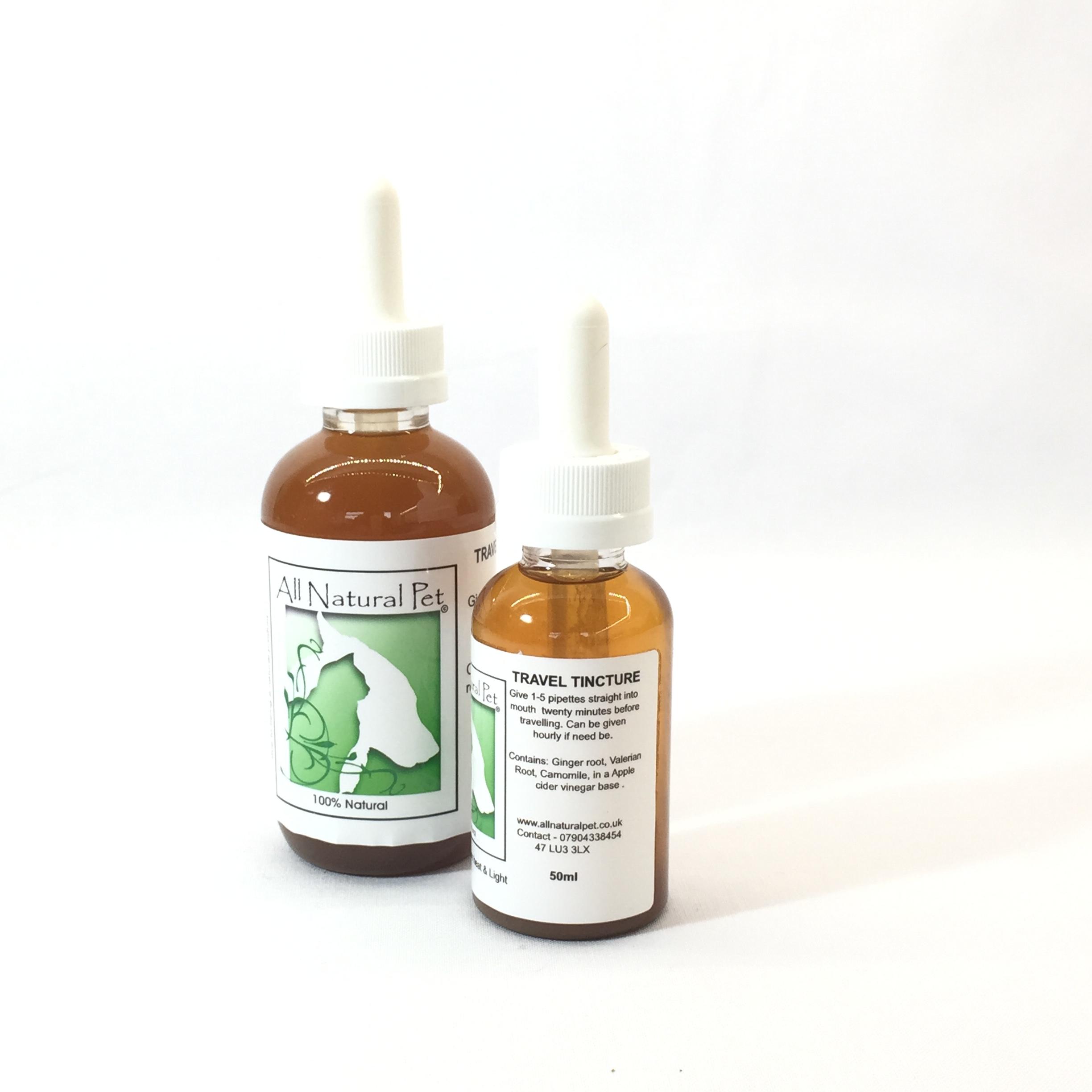 TRAVEL  TINCTURE
Instructions for use :- Give  1-5 pipettes ( 0.8ml) about 20 minutes before travelling, start at 1 pipette and increase dose if necessary, can be given hourly if needed.
A tincture to calm pets and settle tummies when travelling.
Contents- Ginger root, Valerian root & Camomile in a apple cider vinegar base.
Store away from heat & Light
Marcia Piper
This is the best, it's never let me down and has worked on some very car sick dogs, definitely recommend
Caroline Rutherford
Have been using this on both dogs but mainly bought for the younger one who drools in the car. Since using this product travel is much more comfortable for him.
Sue Tomlin
Have used this on both of my dogs who didn't travel well when little, this settled them on longer car journeys, so no panting just happy dog at the end