Antihistamine Powders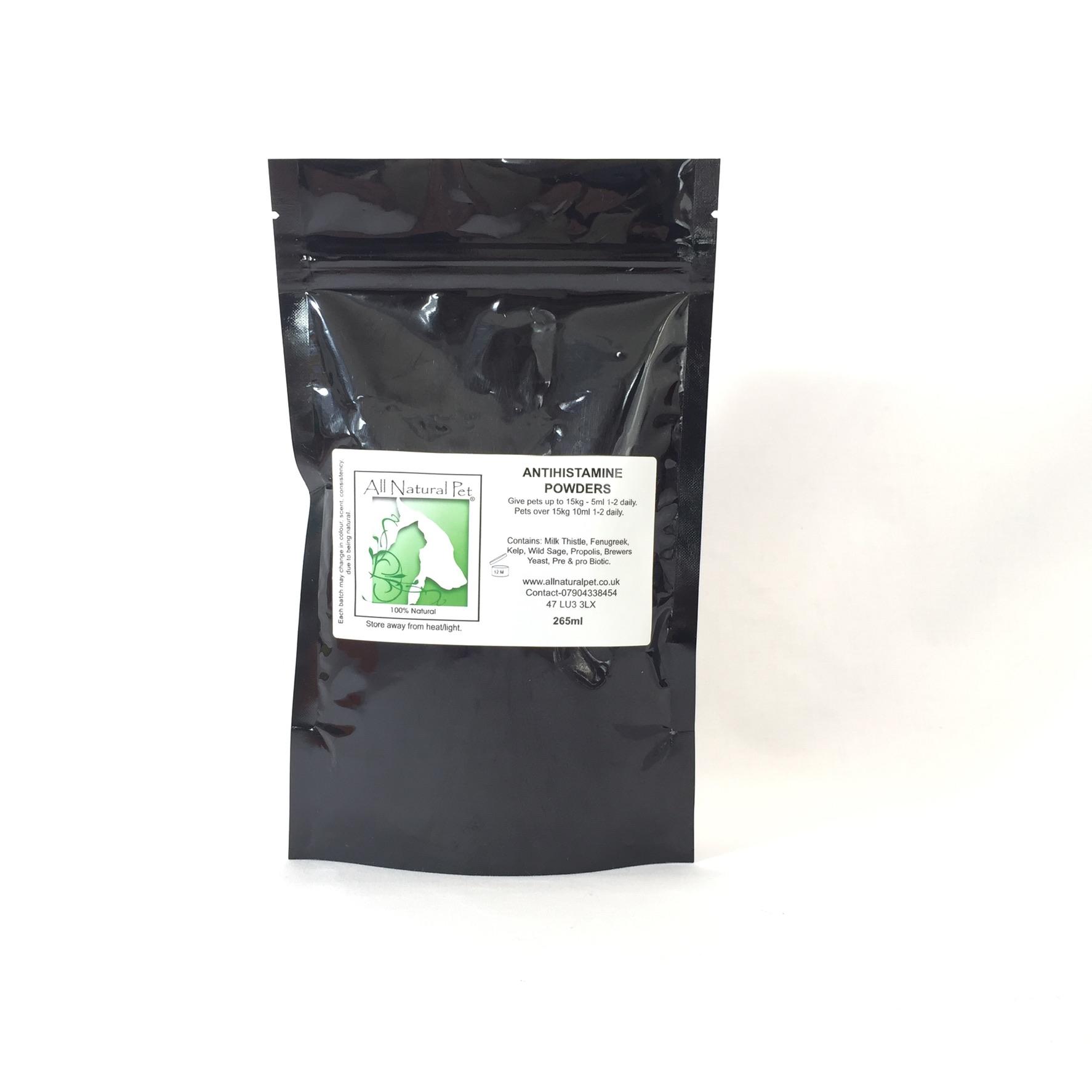 ANTIHISTAMINE POWDER-
Instructions for use:- Add specified amount into food daily.
Use for supporting the body with  reaction symptoms.
Contains- Milk Thistle, Fenugreek, Kelp, Wild Sage, Propolis, Brewers Yeast, Pre & pro Biotic.
Give  Pets up to 15kg - 5ml 1-2 times daily 
Pets over 15kg give 10ml 1-2 times daily. Powders are measured in volume.