Silver Gold Spray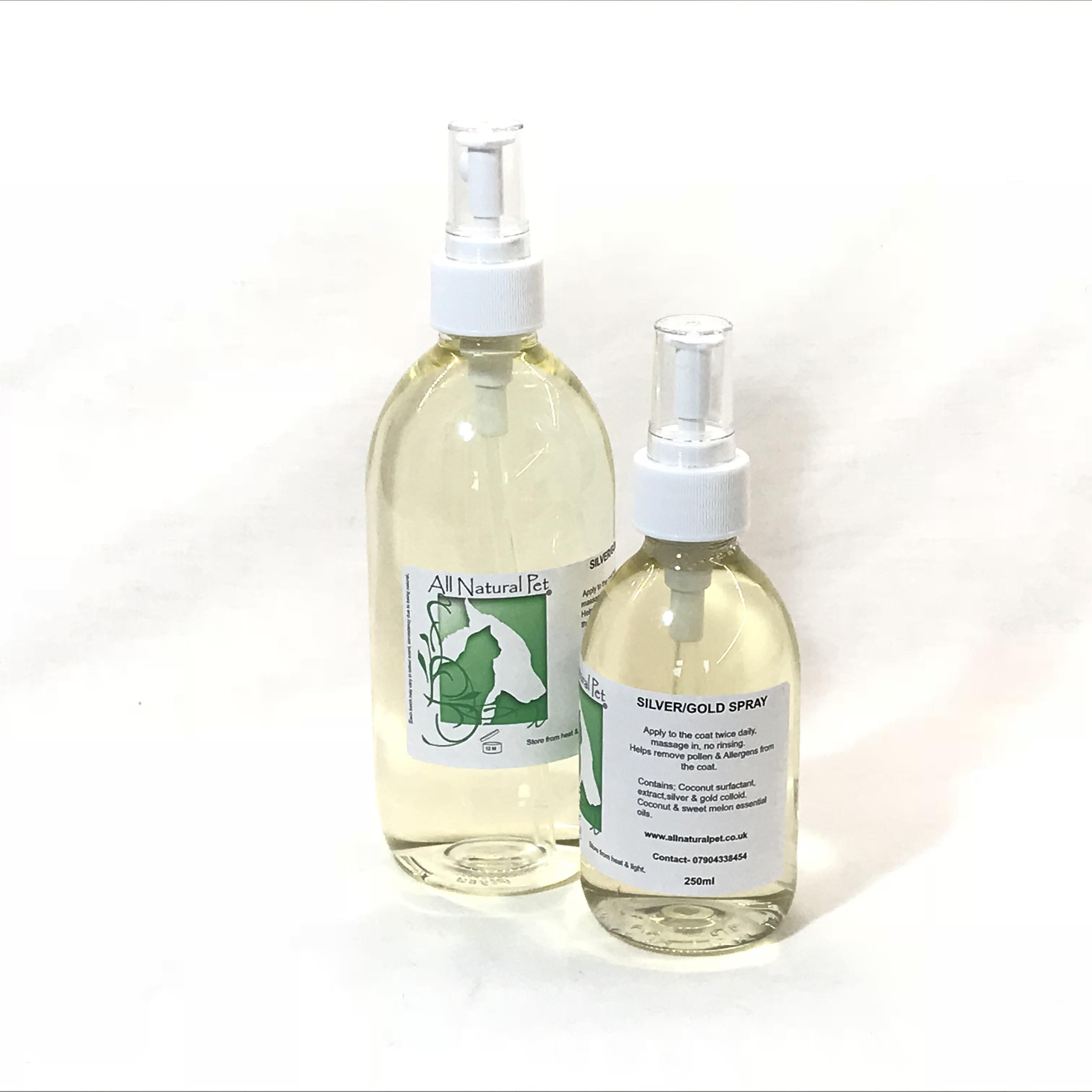 SILVER/GOLD SPRAY
Contains- silver & gold colloid, coconut surfactant, essential oils of coconut & sweet melon.
Instructions for use: Massage into their coat/skin every day leave to dry no rinsing. 
Great for the pets that have seasonal allergies or all year round allergies,to dust mites etc to massage into their coat/skin every day.
 Allergies are difficult to treat but this wash will help keep symptoms under control, works well alongside the honey gold tincture/Immune support powders.