Silver Gold Spray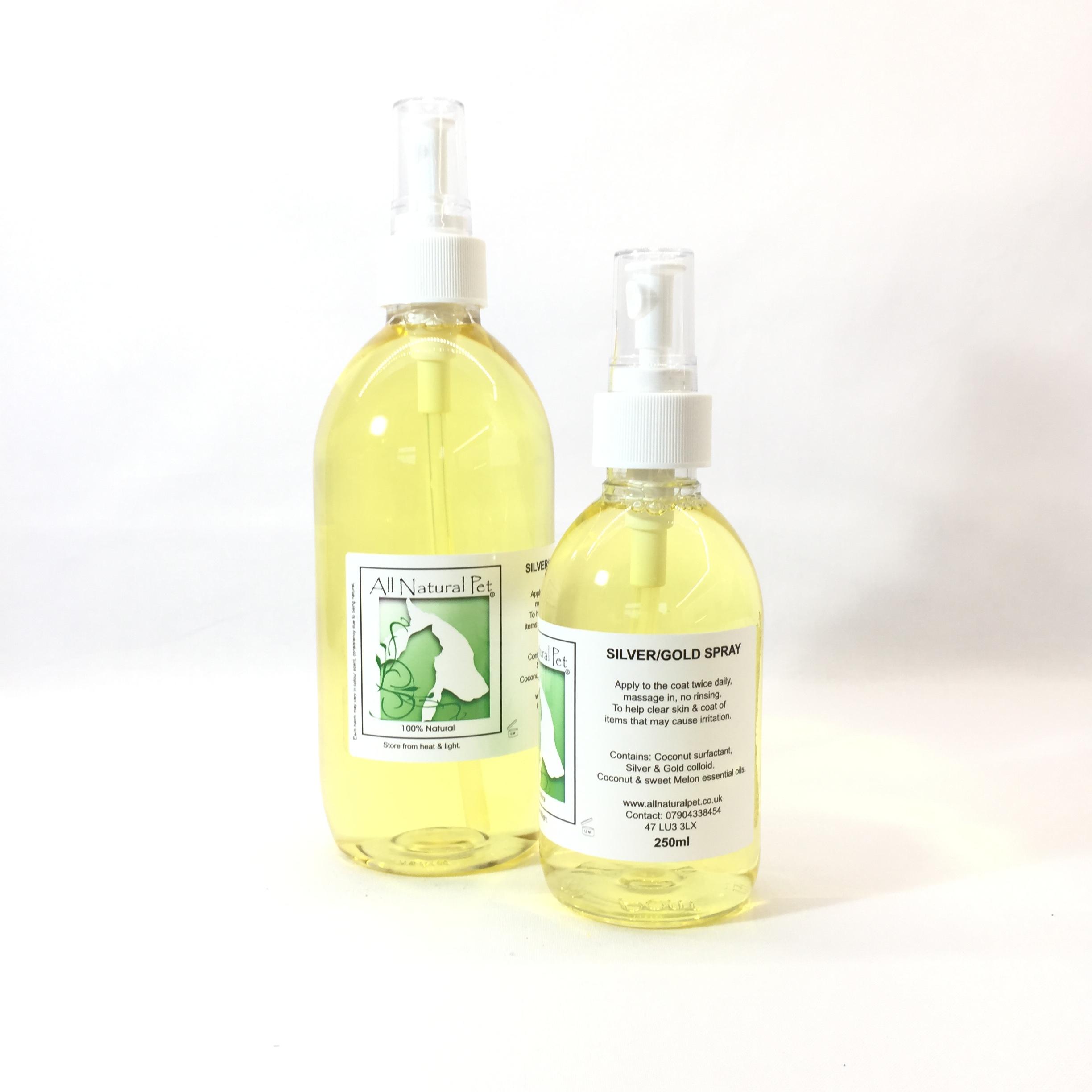 SILVER/GOLD SPRAY
Contains- silver & gold colloid, coconut surfactant, essential oils of coconut & sweet melon.
Instructions for use: Massage into their coat/skin twice daily, leave to dry no rinsing. 
To help clear the skin & coat of items that may cause irritation.
 works well alongside the honey gold tincture/Immune support powders.