Ear Cleaner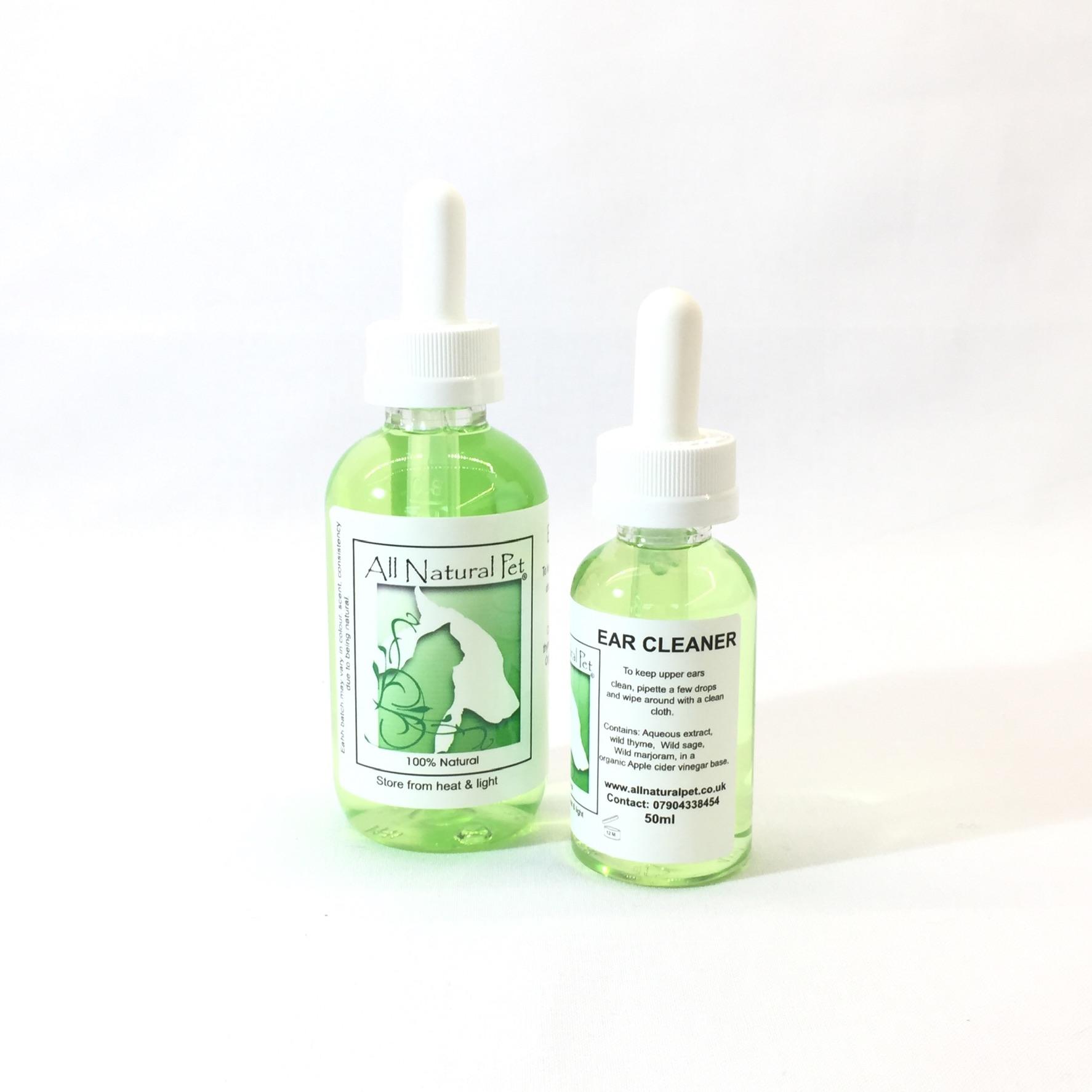 EAR CLEANER
Instructions for use:- Apply a few drops to the upper ear and wipe around with a clean cloth.
To keep ears clean & healthy, use as and when needed as all pets ears differ.
Contains- Aqueous tincture, wild thyme, wild sage, wild marjoram,organic cider vinegar.
Store away from heat & Light
Caroline Rutherford
Great for cleaning their ears and so gentle too.
Sue Tomlin
Keeps ears clean and smelling fresh
Gillian Findlay
Used this daily to clean yeasty smelly ears. Now use weekly to prevent further problems