Ear Powders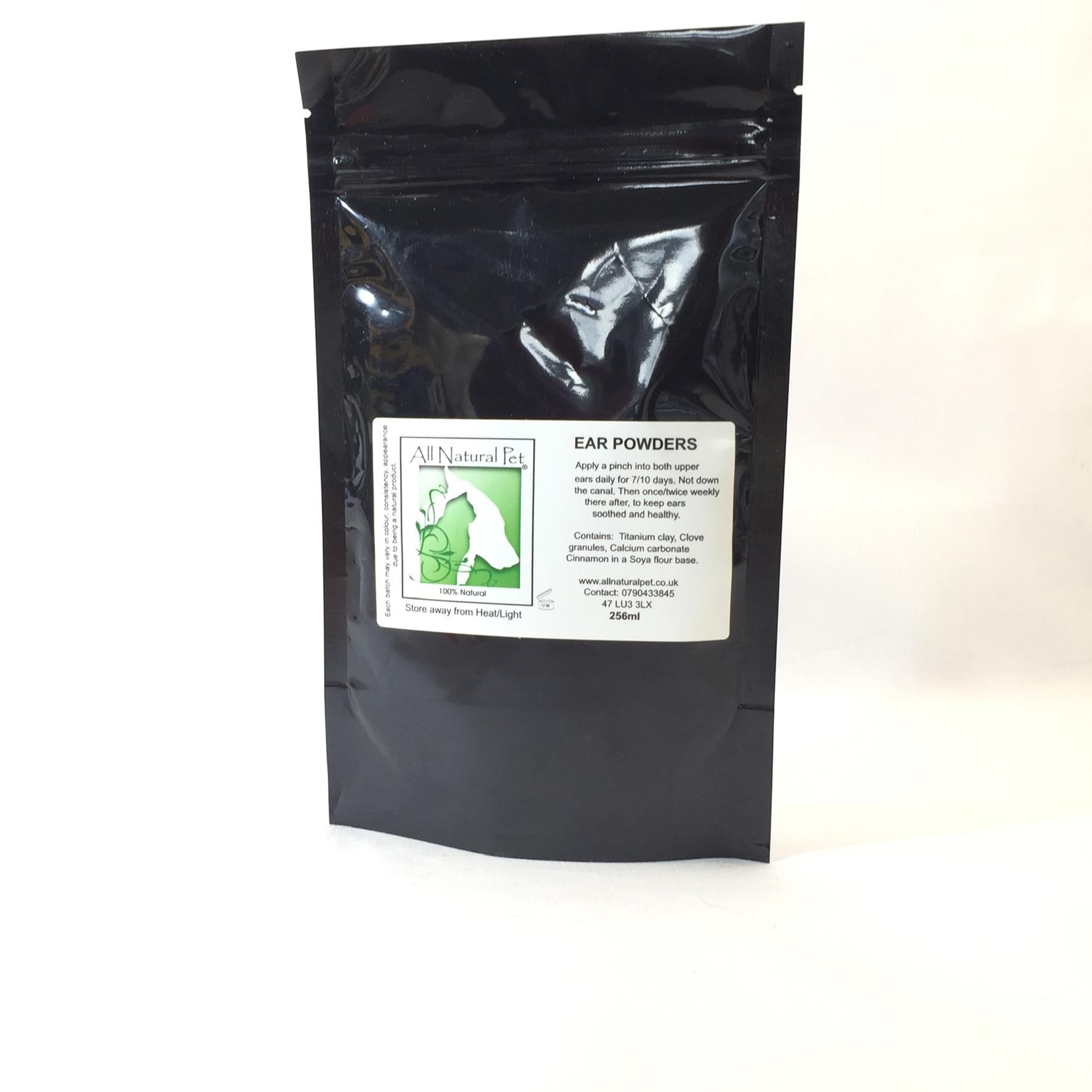 EAR POWDERS 
Instructions for use.
Put a pinch into each upper ear, once/twice daily, not down the ear canal, can also be massaged into feet, until better
To help keep the ears soothed and healthy, to support yeast problems.
powders are measured in volume.
Ingredients- Titanium clay, clove granules, calcium carbonate & cinnamon in soya flour
Caroline Rutherford
Use this on itchy ears and paws. Easy to put on and works a treat.