Ear Powders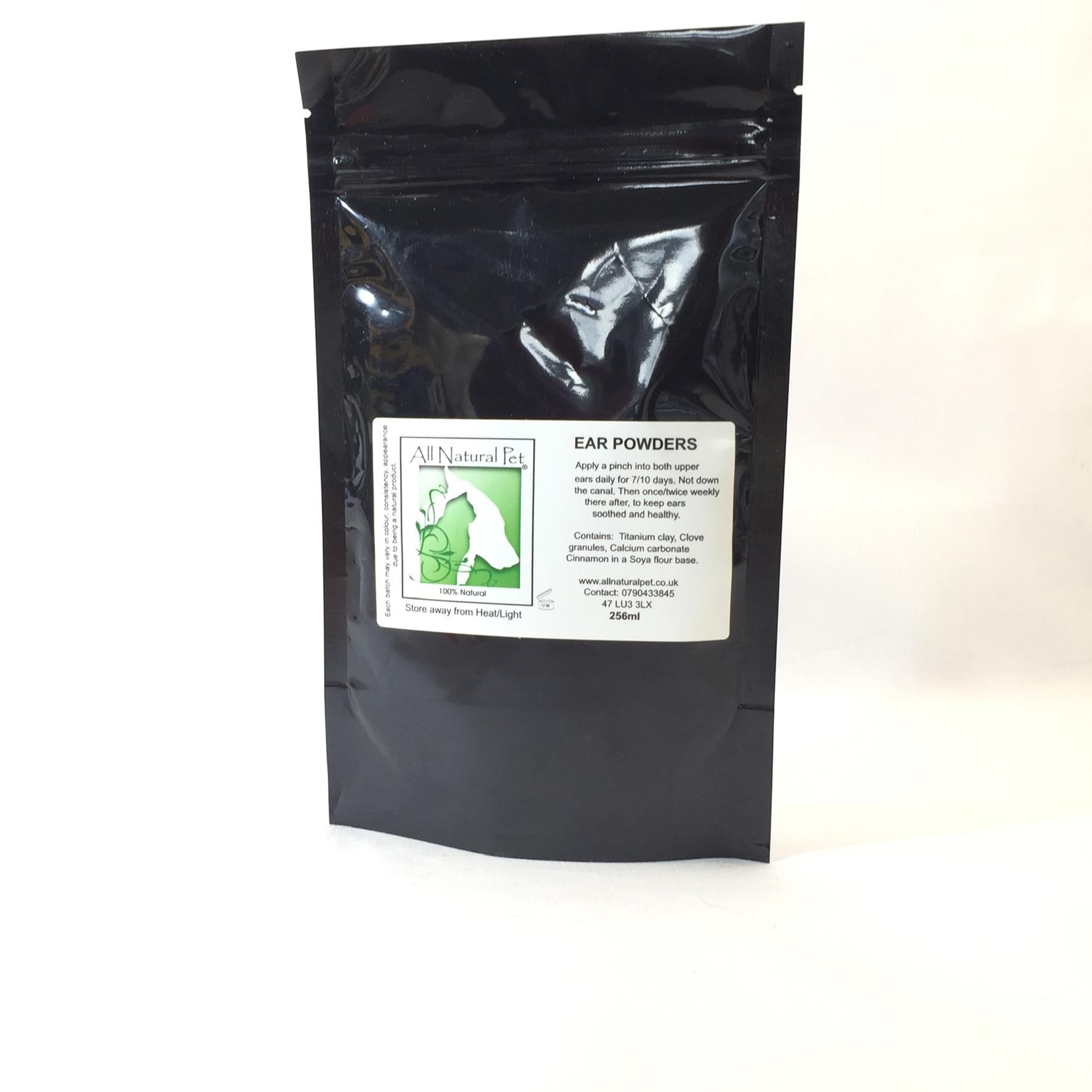 EAR POWDERS 
These natural powders help support upper ears suffering with yeast problems and ear mites

Put a pinch into each upper ear, once/twice daily, not down the ear canal, can also be massaged into feet, where scratching of ears can transfer the problem.
Also use prior to ear hair plucking, before attending a groomer
powders are measured in volume.
Ingredients- Titanium clay, Clove granules, Calcium Carbonate & Cinnamon in Soya flour
Prices start from £12.50
Caroline Rutherford
Use this on itchy ears and paws. Easy to put on and works a treat.
Nikki Scott
A fantastic product! Treated ear mites within days, pup's ears are now clean and dry with no more head shaking, she even turns her head to the side to let us apply the powder now.