Joint and Mobility Powders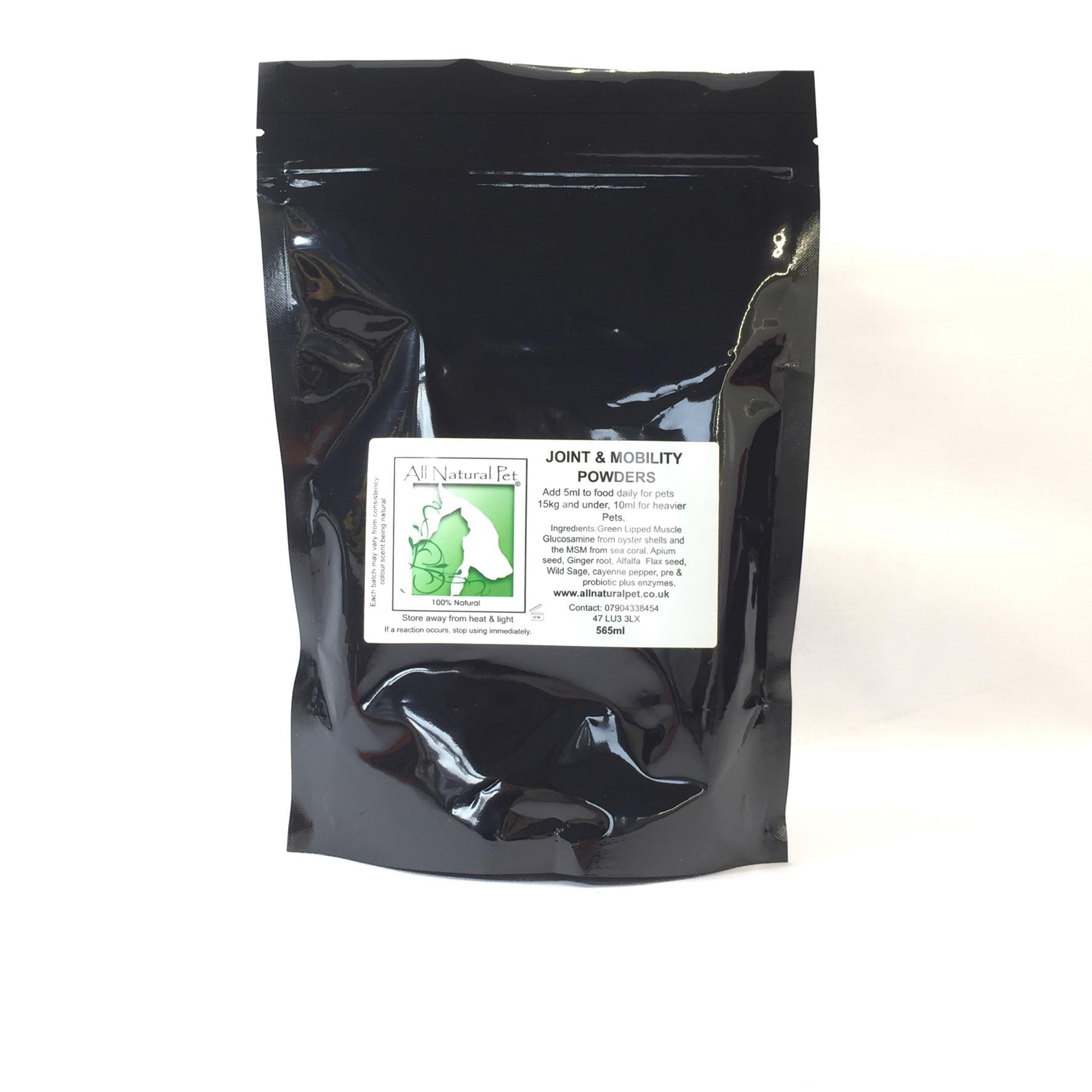 JOINT & MOBILITY POWDERS.
Instructions for use:- Add to food daily as specified.
To support mobility & joints for a more flexible pet.
Ingredients-Green Lipped Mussel ( Glucosamine & MSM) Glucosamine from OYSTER SHELLS. and the MSM from SEA CORAL. Apium seed, Ginger root, Alfalfa  Flax seed, Wild Sage, cayenne pepper, pre & pro biotic plus enzymes.
Add 5ml to food daily for pets 15kg and under, 10ml for heavier pets.
Sally Ann Orrin
I got this for my Yorkie who was coughing and gagging, possible collapsed trachea, well she hardly coughs at all now so that worked well, also helps my old boy who is a bit stiff on his back legs.