Skin and Coat Powders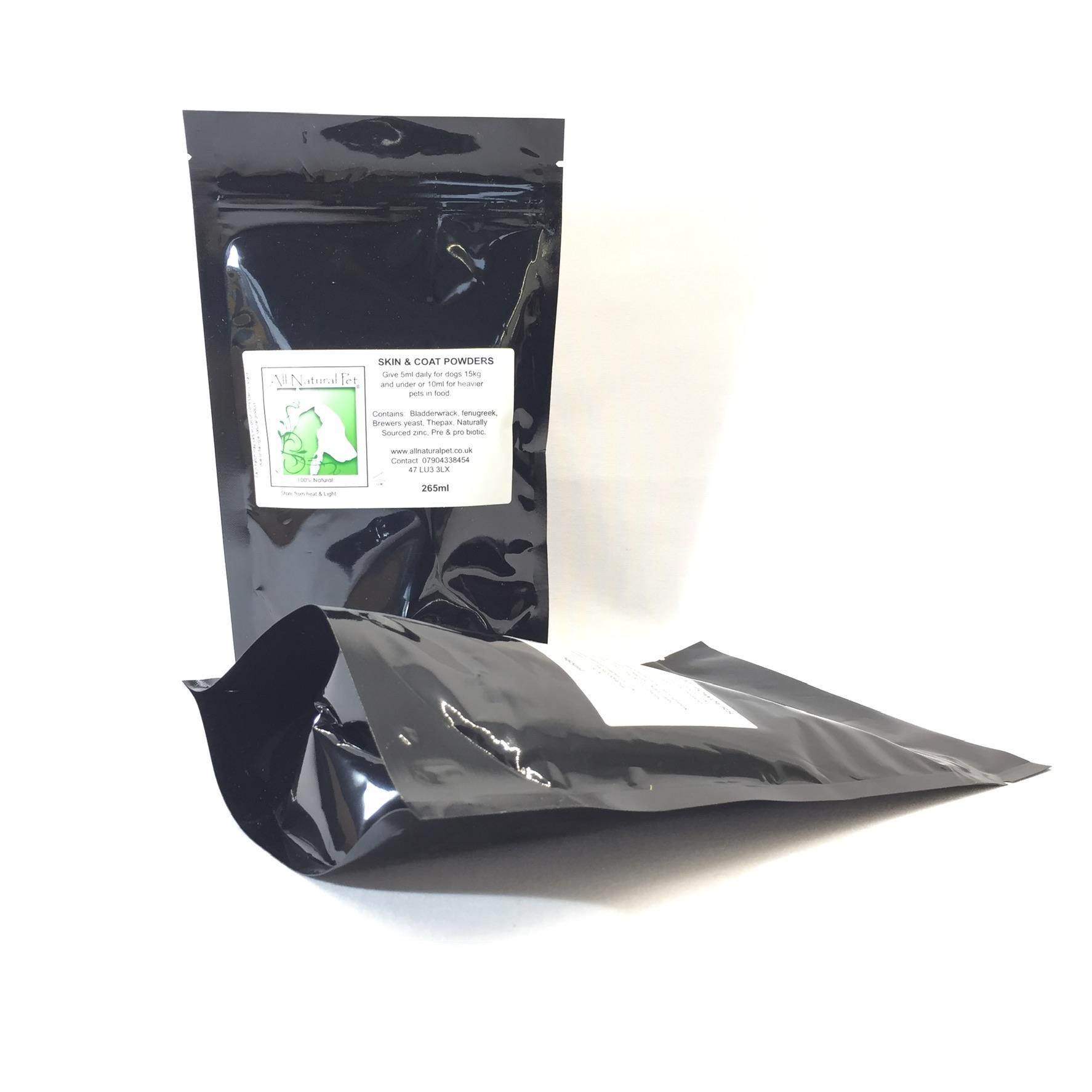 SKIN & COAT POWDERS
Suitable for many skin conditions, or can be used to give the coat extra shine & condition.
Contains:- Bladder wrack, Brewers yeast, Zinc, Fenugreek, Thepax pre & pro biotic plus enzymes 
Add 5ml daily to food pets 15kg and under, 10ml for heavier pets.
Mark W
These powders have really made a difference to my bulldogs coat and skin. She's had no further skin issues since using these powders. She's even a shine on her fur.