Quassia Shampoo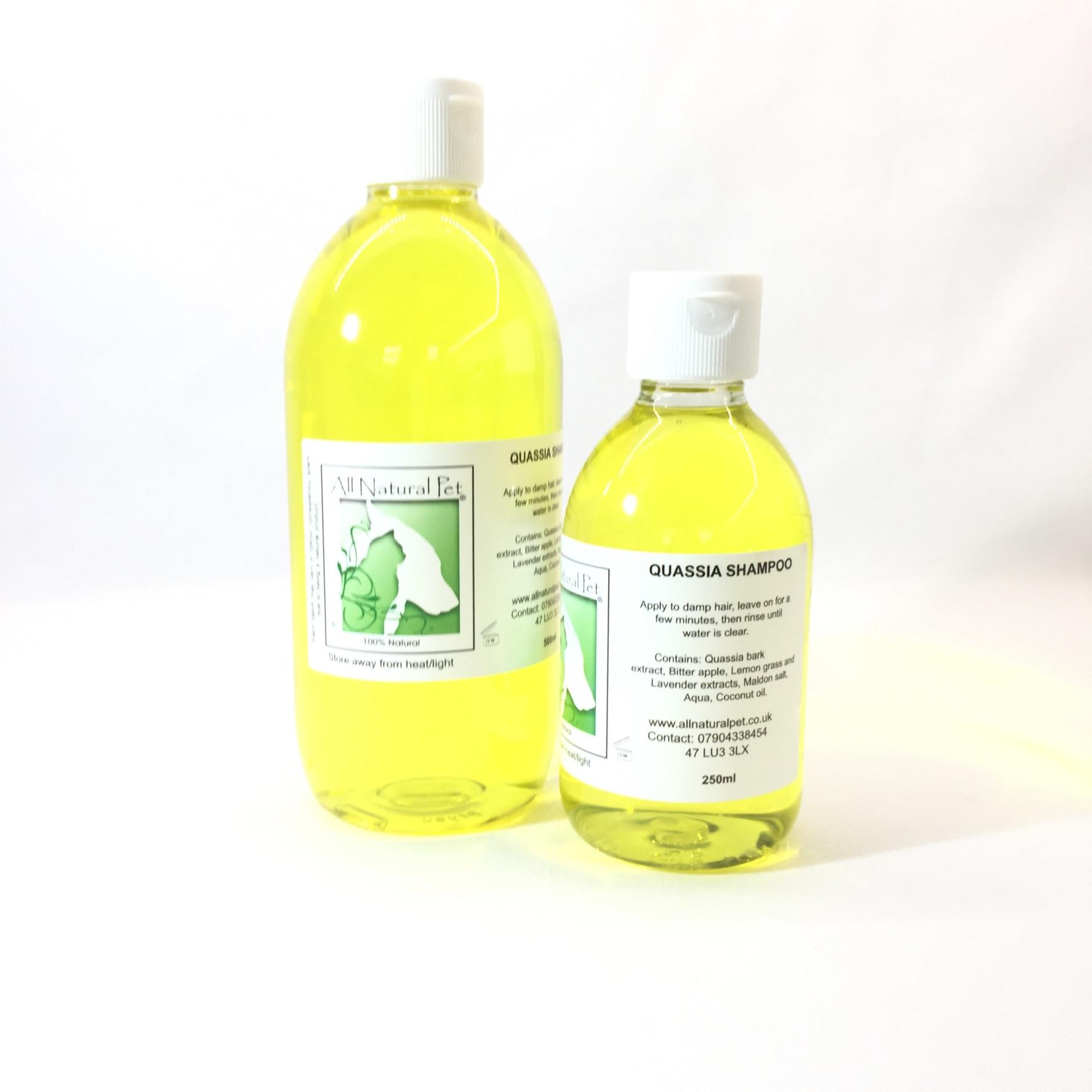 QUASSIA SHAMPOO
A  natural soothing  shampoo to help with itchy, sensitive, problem skin.
the herbal ingredients can support conditions like Hotspots, flea allergy symptoms, lick Granola, Sweet Itch( Equine) Mange symptoms etc

Quassia Bark, Bitter Apple, and Lavender and Lemon grass extracts in a Coconut Surfactant, Cleansing and foaming agent base
Great to use alongside the  Quassia spray, and conditioner. 
Prices start from £7.00
Yvonne Dutton
I love this shampoo. My two Shih Tzus have quite different coats but their fur is so soft after using this and they smell gorgeous. I just have to keep touching them.
T Raven
Excellent product, used on my little dog when I couldn't figure out why he was scratching, worked really quick
Caroline Rutherford
Another great product which has helped ease itching and keeps their coats shiny too
Gillian Findlay
Love this shampoo.. Stops my boy scratching himself. Smells devine and leaves coat smooth n shiny.
Sally Ann Orrin
Wow I am so impressed with this shampoo, my Yorkie normally hates a bath/shower but she was so relaxed after and even lay down to be blow-dried, I will always use this from now on, thank you for all your marvellous natural products.
Lisa C
This shampoo is brilliant - it makes my 2 Frenchies' coats smooth & shiny, smell gorgeous and really seems to calm their itchy skin. Would recommend it to anyone!