Quassia Spray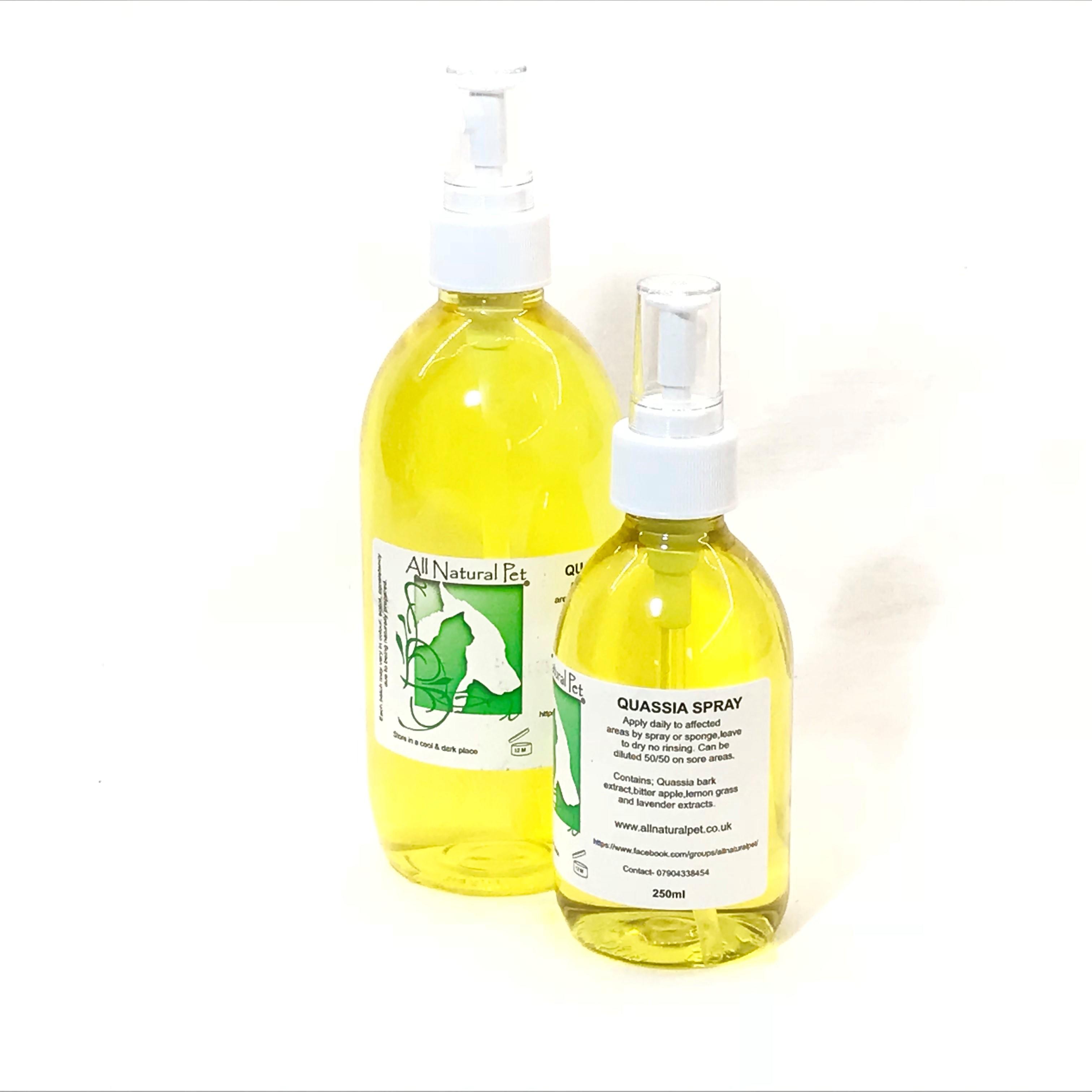 QUASSIA SPRAY
Contains- Aqueous Quassia Bark extract, Bitter Apple extract, Lavender and lemon grass extracts.

Instructions for use :- Spray and massage into the skin, once/twice daily, do not rinse.
May help many skin problems, sensitive skins, itchy skin, hair loss, hot spots, Lick Granuloma, Flea Allergy Dermatitis, sweet itch on horses, can also be used for mites and mange, Works great alongside the Quassia shampoo.
 For Mites & Mange it needs to be used 10 days each month, for 6 months, this enables each life cycle is treated and eradicated.