Ringworm Wash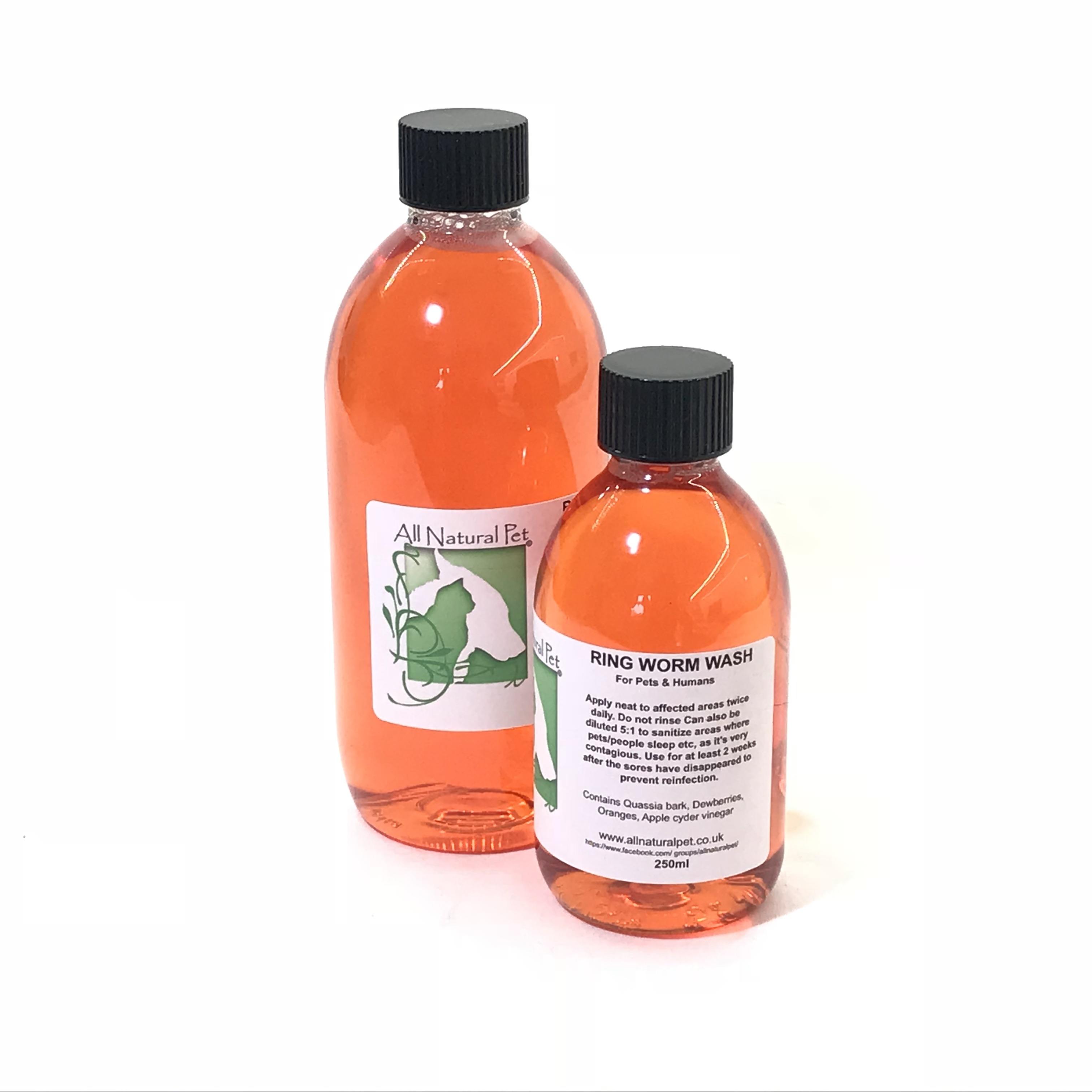 RING WORM WASH - For Pets & Humans. 
Instructions for use- Apply 2/3 times daily on affected areas neat, do not rinse.Use for at least two weeks after sores are clear, to prevent reinfection.
Can also be used to to sanitise areas dilute 5:1 where pet/humans sleep etc , as it is very contagious.
Contains- Quassia bark, Dewberries, Oranges, Apple cider vinegar.
Store away from heat & Light